Key West is one of the country's most precious gems and our connection to the Caribbean. A sandbar trip is certainly a "bucket list" destination you must consider. One of the most fun ways to explore this tropical city is by taking a local sandbar excursion and sandbar hopping tour, it is the ultimate secluded sandbar adventure in America.
To take a break from the busy downtown and the many places that offer unlimited draft beer, head out to the best sandbars of the region where you can bring your own drinks and enjoy like a true local.
A tour we think you'll love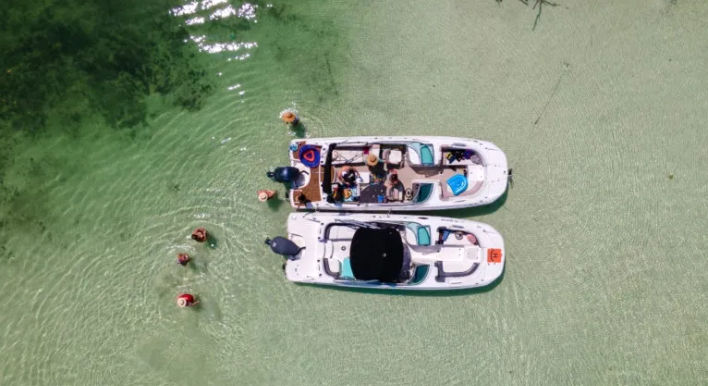 Sandbar Tour For Large Groups
From $1,100
View tour
The tour provides tourists the opportunity to head out to a marine sanctuary away from the crowds and enjoy a true island feel. Local sandbar tours allow you to enjoy a day of boating, swimming, seafood, and all of Key West's natural beauty.
Whether you're a solo traveler, touring with your whole family, or with a large group, sandbar excursions are the perfect addition to your itinerary in the amazing Florida Keys. Key West truly has some of the best sandbars in the world!
Sandbar Tour For Large Groups
You may not know that there is a six-passenger limit for Key West sandbar charter rides. However, when you tour with Key West Boat Trips, you can book two identical Hurricane 27-foot deck sandbar charter boats that our captains will drive side by side. This way, we can accommodate your large group of up to 12 people.
For 3-4 hours, your group will enjoy breathtaking stops including the adventurous mangrove trails of Mud Keys, and after you can meet locals at Snipe Point. You start the sandbar trip at the Marriott Beachside Marina where you'll hop on boats and navigate 11 miles northeast of Key West through a breathtaking wildlife sanctuary.
Your group will enjoy the ride on two new identical high-end boats that take you to snorkeling areas and clear water beaches. It is a perfect day of living the island life while staying within a reasonable budget.
Sandbar Tours For Large Groups is perfect for families and team outings. It is an excellent way to integrate and enjoy an intimate time in a paradise that will make lifelong memories. Book your sandbar tour for your large group with Key West Boat Trips. Our captains know exactly how to make your Key West experience as authentic as you imagine.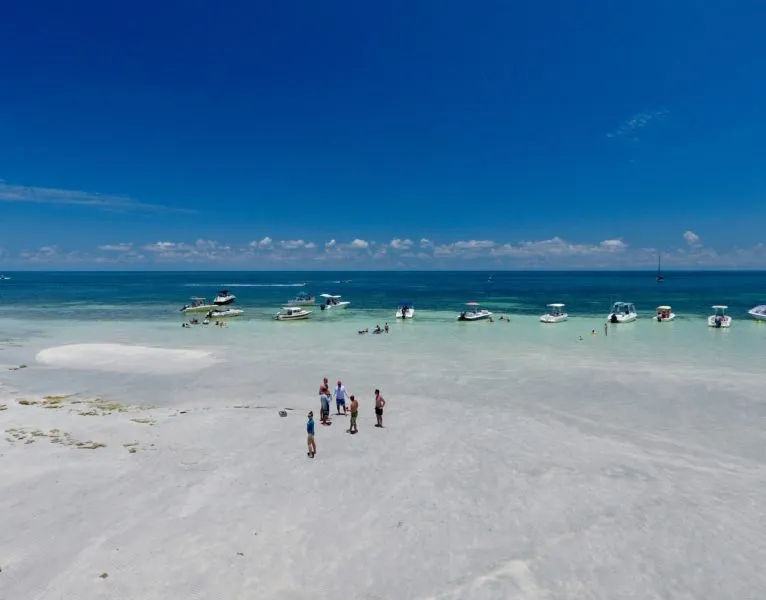 Hopping Sandbars In Key West
For groups of six people or less, the sandbar hopping Key West tour is a perfect option. To begin the tour, you will enjoy a 30-minute sandbar charter ride, where you can check out the Jewish Basin sandbars. The water there is incredibly clear and only ankle-deep.
These memorable family-friendly boat trips take you to the crystal clear waters of the mangrove trails of the region. There, you will be able to hang out with the locals at the gorgeous Snipe Point. You will spend most of your time there and it is likely you won't want to leave. The great news is that you will be able to extend the tour time per hour for an additional fee.
On this adventure, you can also enjoy a day of swimming, snorkeling, or simply being a beach bum. You will have plenty of picture-perfect scenery for those popular vacation photo ops. During the four-hour trip, you will be provided with a cooler full of bottled water and soft drinks. You are also welcome to bring your own food and drinks including alcoholic beverages.
If you're ready for this Florida Keys adventure, contact Key West Boat Trips to book your day. No matter the time of year, you can have a great time in this Caribbean paradise.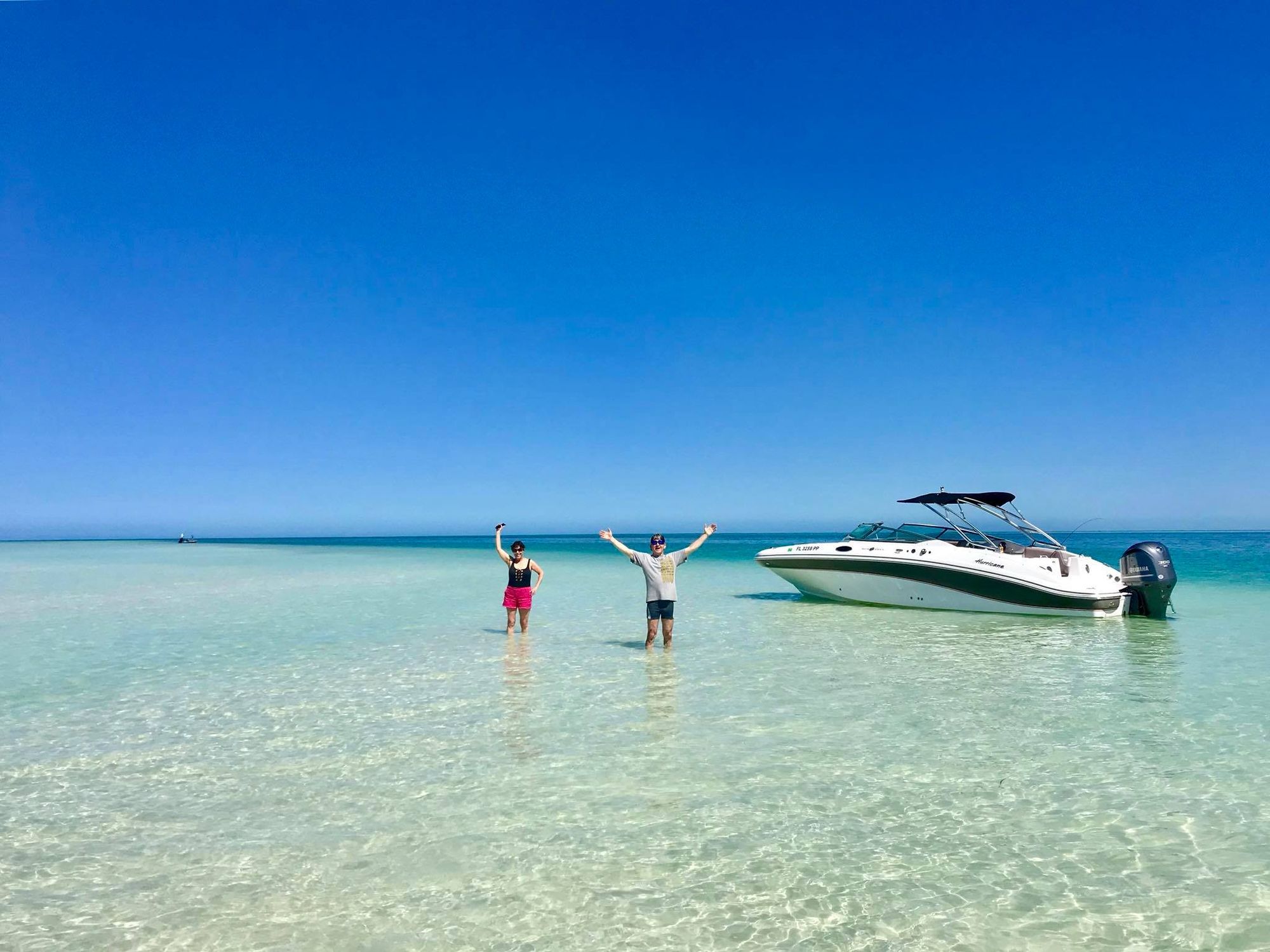 Key West Sunset Cruise
For those that desire a short sunset sandbar charter ride, the Key West Sunset Cruise is a perfect choice. You will spend two hours surrounded by crystal clear waters, where you can enjoy the stunning beauty of the notable Key West sunsets. It is a serene adventure perfect for those seeking a peaceful start to the evening.
Additionally, for those that want to enjoy a romantic time, there's nothing better than a lavish sunset in this picturesque setting. You may bring your own food and drinks, which makes it perfect for couples who want to enjoy strawberries and champagne while watching the colorful Key West sky.
If you would like to bring a small group, this tour through a marine sanctuary is perfect for parties of six people or less. You will be picked up at the Marriott Beachside Marina, where one of our expert captains will pick you up to take you to a favorite sandbar. The sandbar charter will be anchored for sunset and you will feel the quietness of Key West's backcountry waters.
During this trip, you can get away from the crowds and escape to a remote paradise. You will literally be in the "middle of the ocean" and watch the sun rest in the water. Once we are ready to head back, you will enjoy a 30-minute twilight ride where you will be safely dropped off at the starting point. No worries! It won't be dark, you will certainly have enough time of daylight during the whole tour.
Contact us at Key West Boat Trips to book our stunning sunset cruise. Key West is known for its beautiful sunsets, so what better way than to see it with your feet dipped in a sandbar?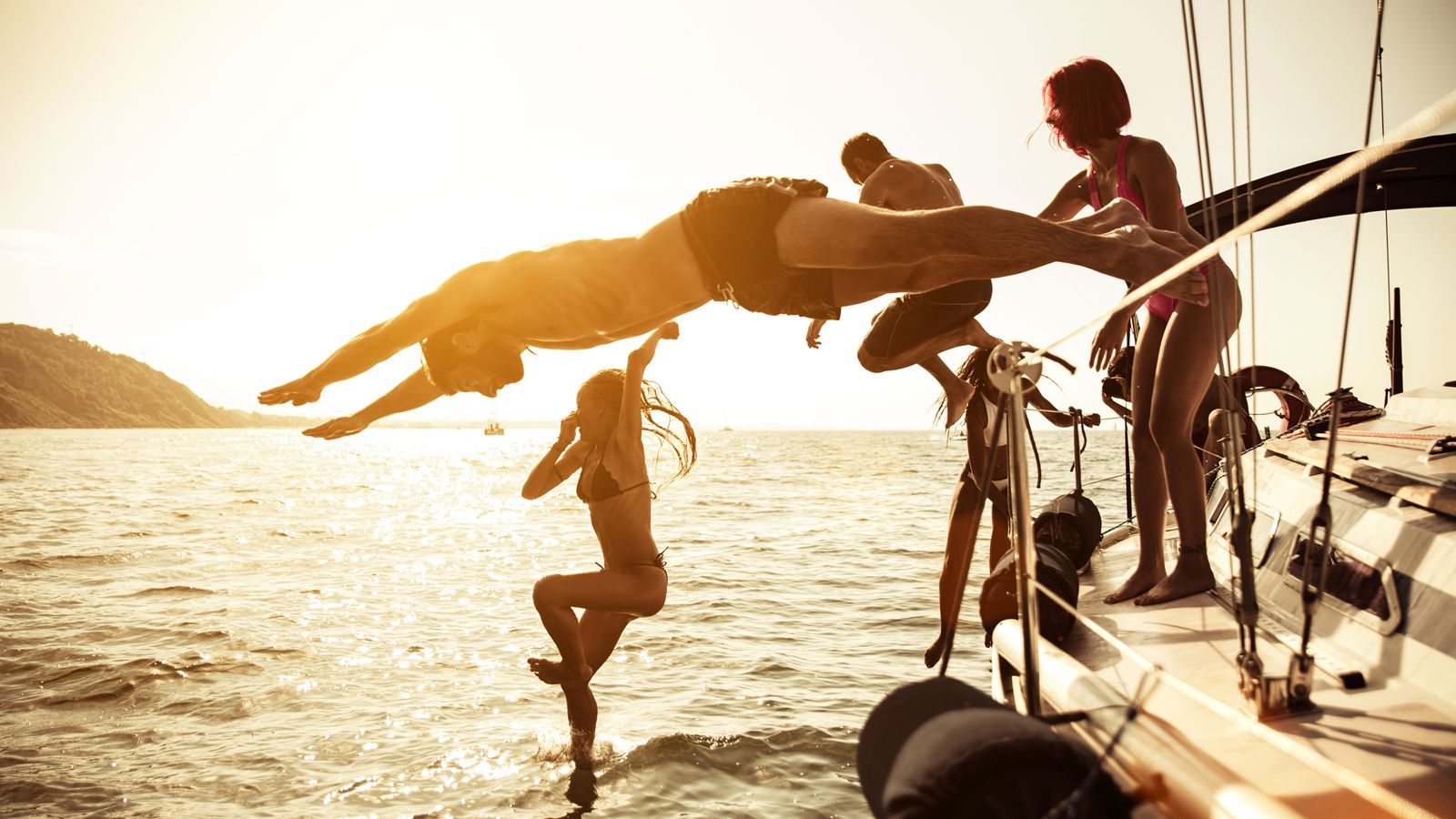 Enjoy Marine Life During The Mud Key Mangrove Safari
Safari in Florida? Of course! Florida has some of the country's most adventurous terrains for the entire family. During your Mud Key Mangrove Safari, you will have the excitement and adventure you seek in this tropical paradise. On this boat trip, you will visit Key West's backcountry.
The tour starts at the Marriott Beachside Marina, where you will be picked up by your private captain. You will take a brief ride that takes you to the relaxing waters of Florida Marine Sanctuary. There, you will be able to enjoy Florida's countryside where you can explore all its natural wonders.
During the tour of this secluded oasis, you may spot sea turtles. You will certainly have many opportunities to see as much local wildlife as you might expect from Florida. We will also take you to a sandbar to cool off in the water for a relaxing time in this calm marine sanctuary.
During this two-hour tour, you will have the opportunity to snorkel, swim, or simply enjoy the backcountry paradise. For refreshments, we provide a cooler on the boat with bottled water and soft drinks. In addition, you can bring your own food and drinks. Chartering a private boat is one of the best ways to explore Key West's pristine islands within a reasonable budget.
At Mud Keys, you will feel the quietness of nature. Tourists like to take a break from the crowds in the city center and disconnect from everything. You will feel like a true explorer with many opportunities for birdwatching and other wild adventures. The area is a bird sanctuary, and depending on the season and the tides, you will be surprised at the species you may find.
A trip to this Florida Marine Sanctuary provides plenty of memorable experiences for adults and kids alike. The boat ride is very serene. Since we navigate through 2-3 feet of water, you can expect the water to be calm. We will not encounter big waves, which makes for a very comfortable trip.
This tour is one of the best ways to spend some time in the adventurous environment of the Florida Keys! Book your Mud Key Mangrove Safari with Key West Boat Trips for one of the most amazing tropical experiences of your life.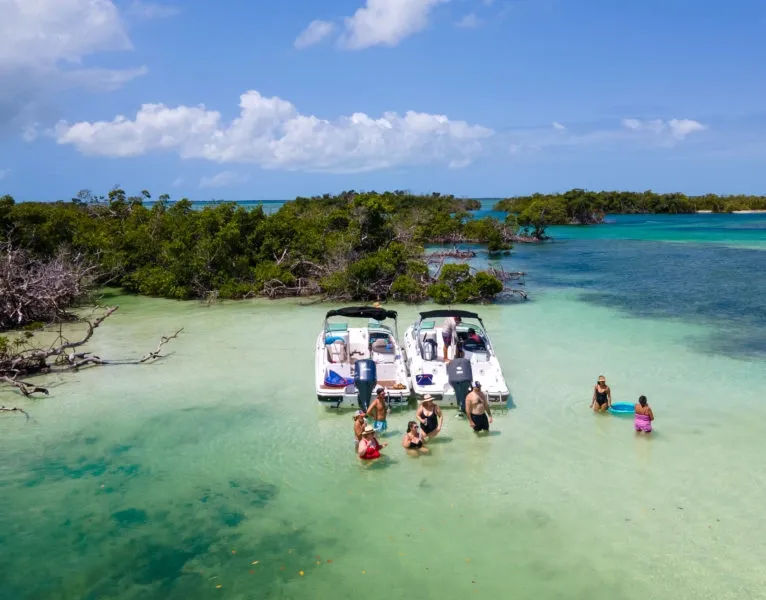 Book Your Sandbar Excursions In Key West
If you are ready to experience a Caribbean paradise without needing your passport, head to the southernmost point in the United States. Key West is a historic city where you can enjoy conch-style architecture, watersports, nightlife, and of course its famous crystal-clear sandbars. And, while you are here, don't forget to get a slice of Key Lime pie and unlimited draft beer at local spots!
Let Key West Boat Trips be your choice for an amazing sandbar trip to Key West! We are a highly-rated tour company with professional staff that thrives on seeing satisfied tourists enjoy the best of Key West's local marine wildlife.
Book your ultimate sandbar adventure today on private charters and pack your bags for the best sandbar trip to Key West!