Labor Day weekend is the perfect time to unwind, relax, and soak up the sun before bidding farewell to summer. If you're seeking an unforgettable getaway filled with beachside fun, live music, fun nightlife, and vibrant Caribbean vibes, look no further than Key West, Florida.
This charming island destination, known for its lively atmosphere and laid-back spirit, offers an array of exciting activities and attractions over the long weekend. Highlights include hanging out at the Schooner Wharf Bar, soaking in the laid-back atmosphere, and visiting fan favorites like the Southernmost Buoy, Sunset Pier, and Mallory Square.
A tour we think you'll love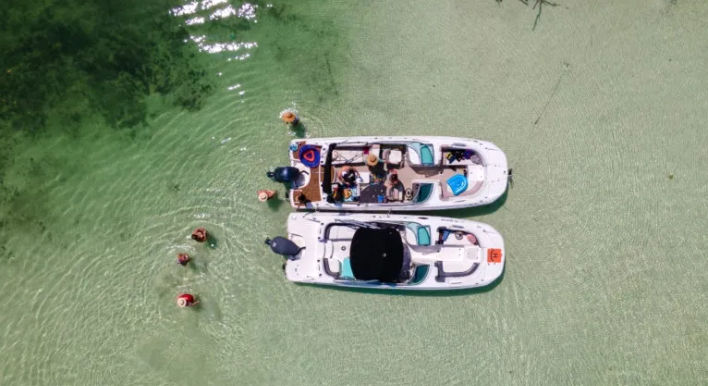 Sandbar Tour For Large Groups
From $1,100
View tour
Let's explore making the most of your Labor Day weekend in Key West.
Is Labor Day Weekend A Good Time To Visit Key West?
You may be nervous when you hear that a Key West Labor Day weekend falls within the hurricane season and wonder if you should postpone your trip to next summer. The truth is September and October are known to have the highest amount of rainfall and are associated with a greater likelihood of storms. But don't cancel your Key West Labor Day just yet.
Weather patterns can vary yearly; these statistics are generalizations based on historical trends. For Labor Day weekend, you might have rain in Key West, or you may not. For the lucky ones who roll the dice and visit during this or any other holiday weekend, you can have fun in Key West and experience special events that don't happen any other weekend.
Check the latest weather forecasts and updates closer to your travel dates for the most accurate information. Then you can decide if you need to plan more indoor activities during your Key West Labor Day trip.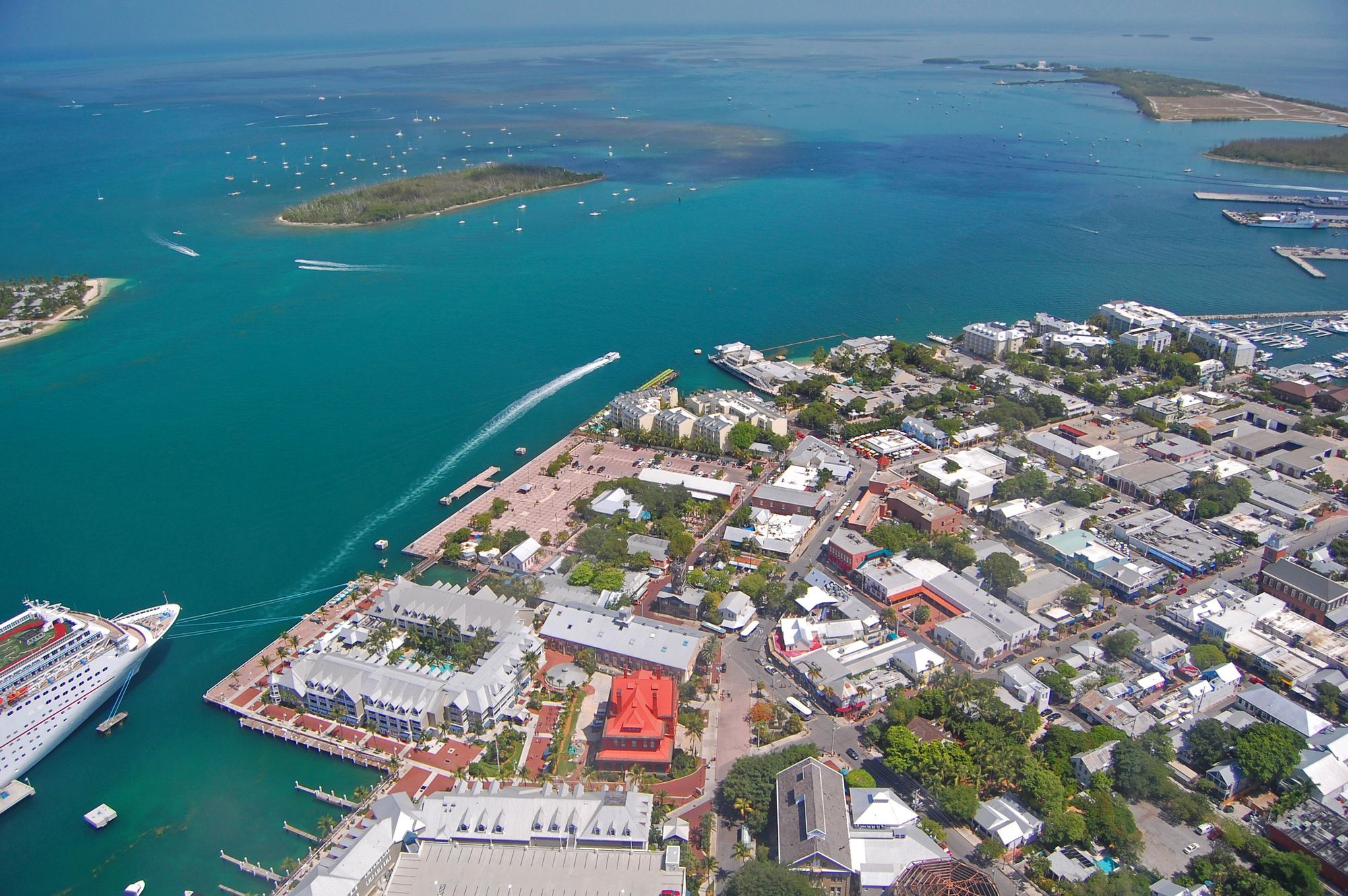 Enjoy The Ultimate Adventure For Labor Day Weekend
It's time for an adventure, and the team with Key West Boat Trips knows how to have fun. Explore the crystal-clear waters and discover hidden gems as you visit paradise, where pristine white sandbars emerge from the clear blue ocean. We've got you covered for a summer trip, Labor Day, a long weekend, or anytime you want to escape the noisy streets and have a relaxing day on the water.
Labor Day weekend is the perfect time to treat yourself to a Key West Sandbar tour. We offer an unforgettable experience in the remote sandbars of the Florida Keys. Whether you're seeking thrilling water sports, snorkeling alongside colorful marine life, or simply lounging in the sun, there is something for everyone to enjoy.
You'll eat fresh lobster and seafood, play and frolic on the sandbars, and have a really great time with friends. We proudly operate the best small-group boat fleet in Key West. Whether you are planning to visit Key West for Labor Day weekend or any other time, we are here to make sure you have a memorable time exploring the sandbars.
Just hit our website's "Book Now" button to grab your ultimate adventure in Key West today!
Key West Brewfest Weekend
The Key West Brewfest is an annual event that takes place from Thursday to Labor Day Monday in Key West, Florida. It is organized to benefit the Key West Sunrise Rotary Club of the Conch Republic. The festival showcases many award-winning microbrews for beer enthusiasts to enjoy. This event only happens once a year and should be at the top of your list of must-attend events for the long weekend over Labor Day.
In addition to the beer tastings, the Key West Brewfest weekend also features various food options to complement the beer selections. Guests can enjoy delicious dishes that pair well with the different beers. Live music performances are also on tap, adding to the fun event and creating a lively party atmosphere.
The weekend festival serves as a platform for microbreweries to showcase their craft and for beer lovers to explore and discover new flavors. By attending the Key West Brewfest, participants not only have the opportunity to enjoy a range of excellent beers but also contribute to the charitable efforts of the Key West Sunrise Rotary Club of the Conch Republic.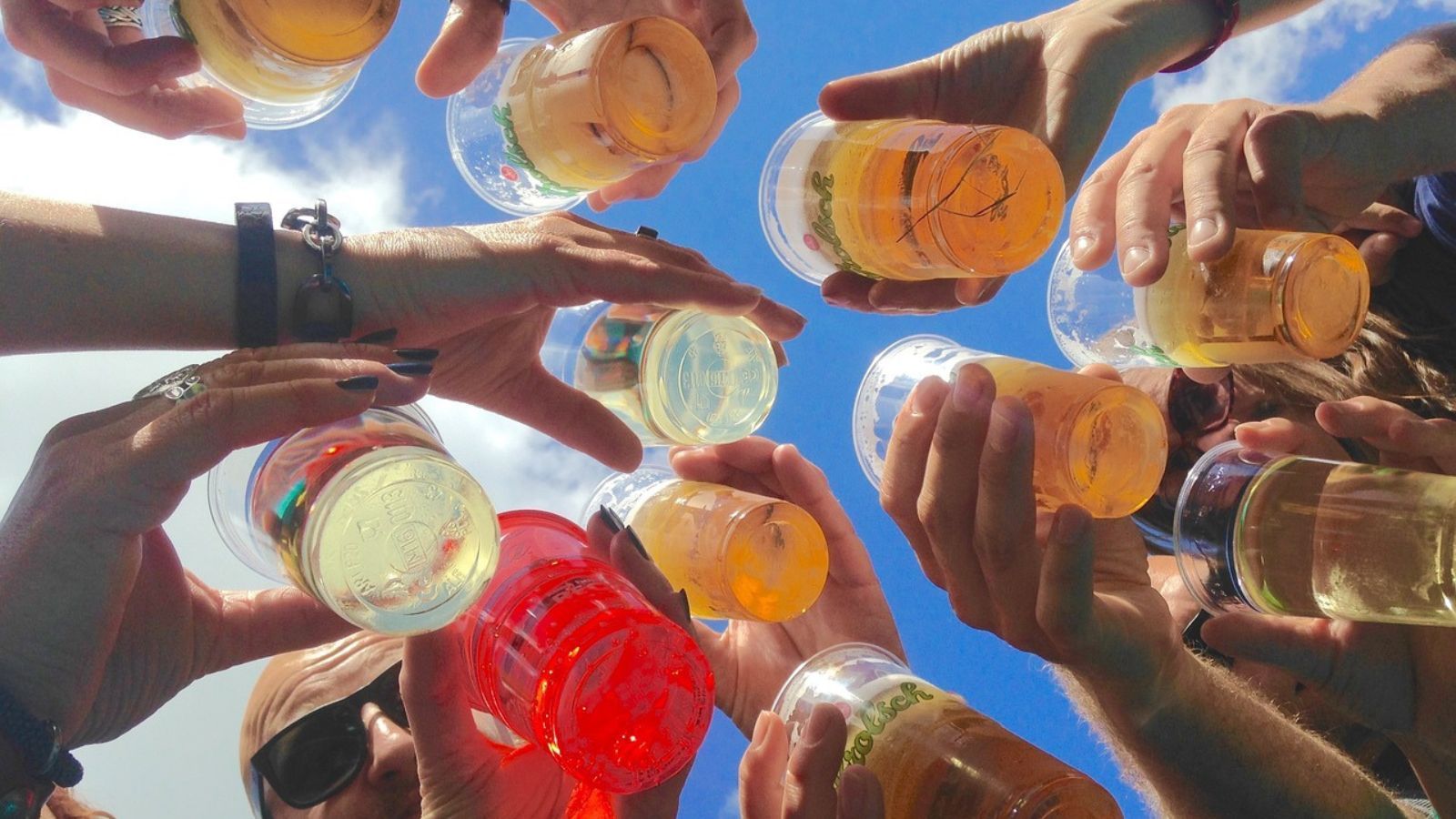 Soak Up The KeyWest Spirit For Labor Day
Key West proudly embraces its identity as the Conch Republic, a quirky and vibrant community that celebrates its independent spirit. During Labor Day weekend, Key West comes alive with festivities and events that showcase the unique charm of this special destination.
Join in the fun by attending parades, street parties, and other holiday weekend celebrations that highlight the rich history and cultural heritage of Key West.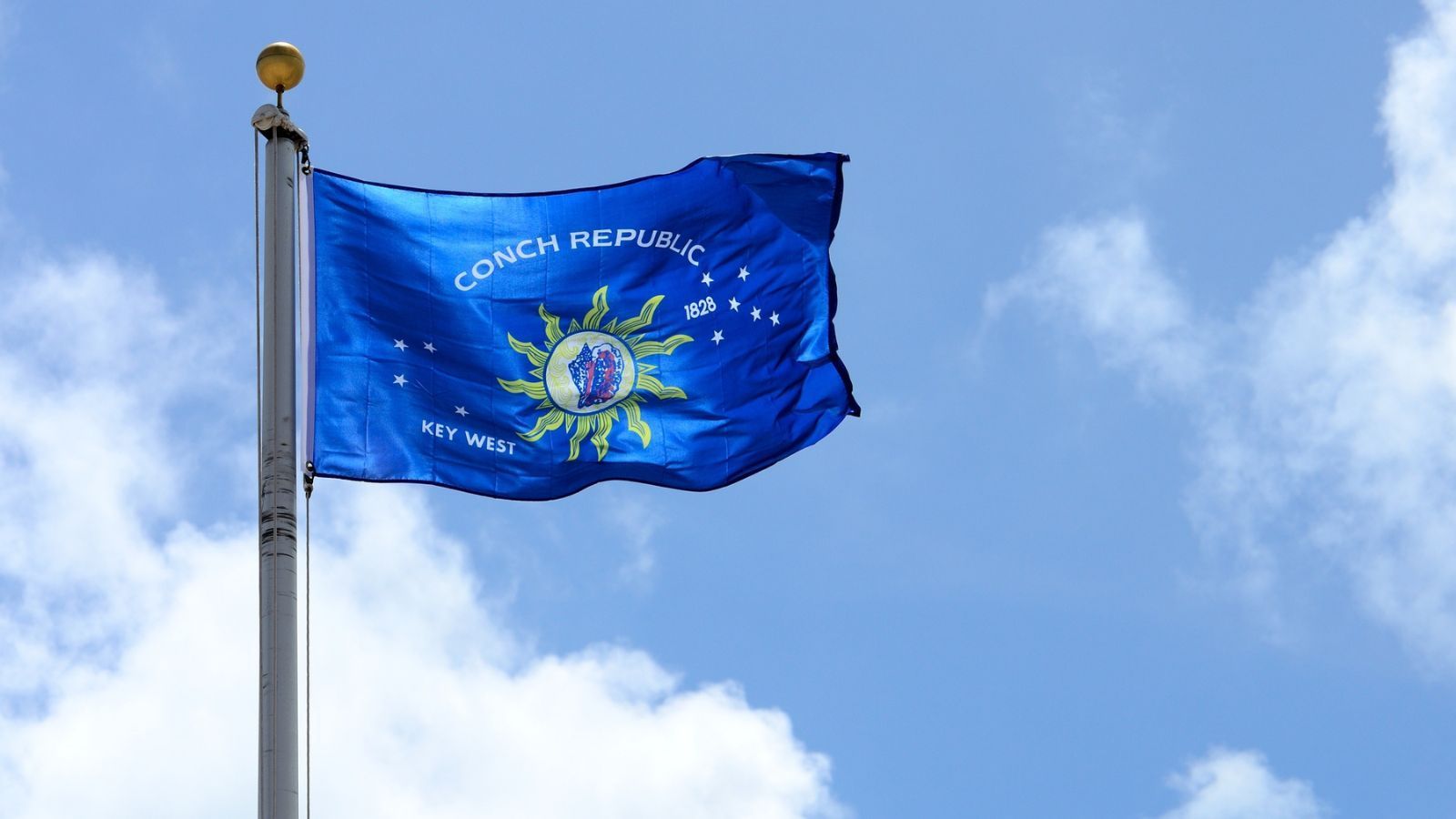 Immerse Yourself In Live Music For The Labor Day Weekend
No Labor Day trip to Key West would be complete without indulging in the island's vibrant music scene and lively pool parties. Schooner Wharf Bar, a legendary establishment known for its live entertainment, is the place to be for an unforgettable experience.
Enjoy the sounds of talented local bands while sipping on refreshing cocktails and embracing the laid-back atmosphere. Dance the night away or simply relax and unwind as you celebrate your island getaway.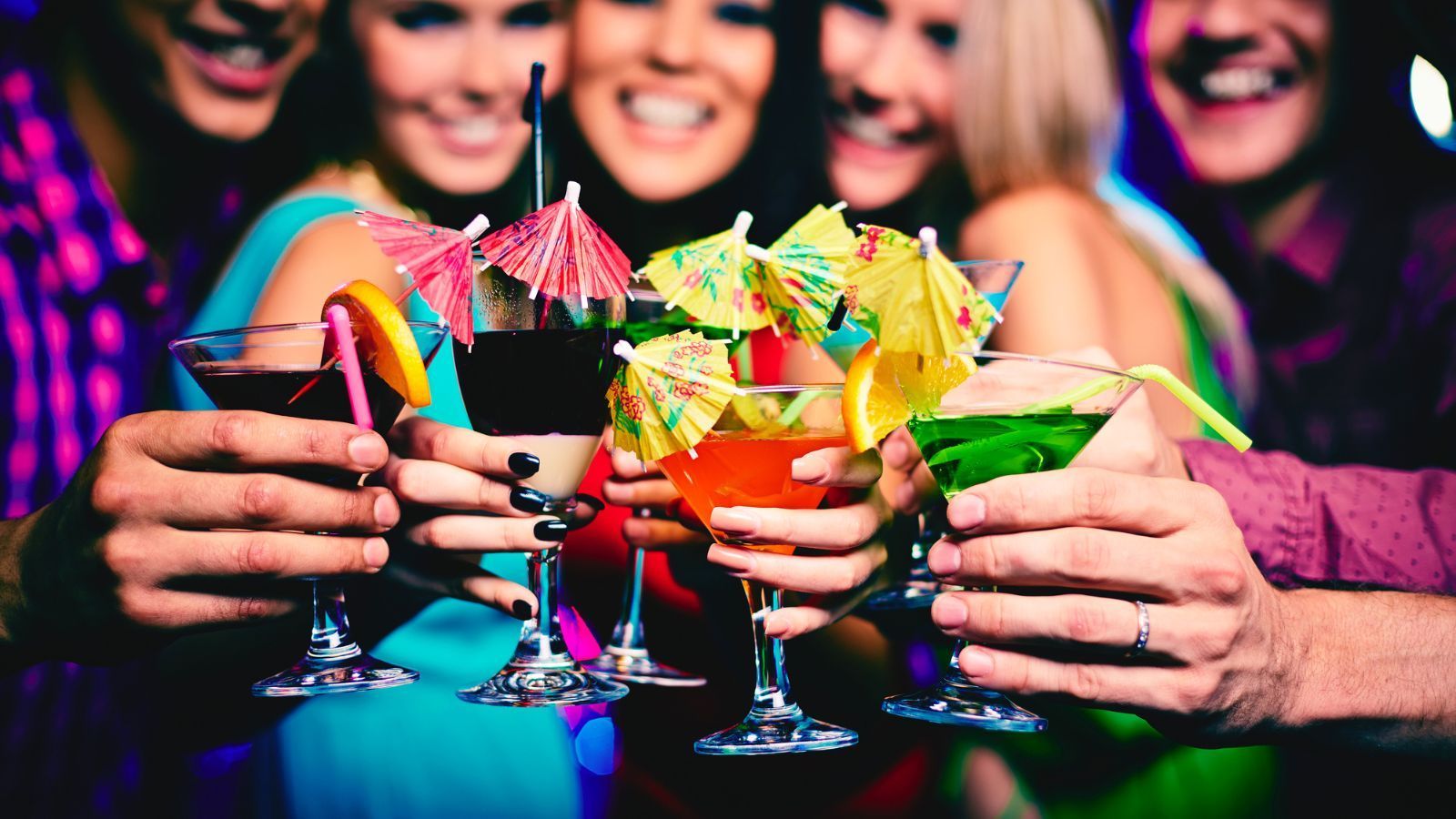 Spend A Weekend Enjoying Key West's Culinary Delights For Labor Day
Key West is a haven for foodies, with a wide array of culinary delights with fresh seafood and influences from Caribbean cuisine. During your Labor Day weekend, be sure to explore the island's vibrant Cuban scene. Indulge in delicious seafood platters, savor Caribbean-inspired dishes, and sample the many award-winning microbrews available in local pubs and restaurants.
Take advantage of the opportunity to dine at Sunset Pier, where you can savor a mouthwatering meal while enjoying breathtaking views of the ocean. Be sure to try the local Key Lime Pie, a tasty staple of the Florida Keys.
Experience Key West's Iconic Sunset Celebrations For Labor Day
A weekend in Key West wouldn't be complete without witnessing the captivating sunset celebrations that are synonymous with the island's charm.
Head to Mallory Square, a busy gathering spot on the waterfront, to see street performers, artists, food carts, and musicians entertaining the crowds as the sun dips below the horizon. Capture the magic of this moment and create memories that will last a lifetime.
Discover Key West Hotels For A Memorable Stay
Key West boasts an impressive range of accommodations to suit every taste and budget. For a luxurious experience, consider staying at the Hilton Hotel Grand Key, Pier House Resort & Spa, Opal Key Resort & Marina, Parrot Key Hotel & Villas, or The Gates Hotel.
These establishments offer world-class amenities, stunning views, and a convenient location close to the island's main attractions. Whether you prefer a beachfront retreat or a cozy boutique hotel, Key West has you covered.
Hilton Hotel Grand Key
Located just minutes away from Key West International Airport, Hilton Hotel Grand Key offers comfortable accommodations and amenities such as a zero-entry pool, the Gumbo Limbo poolside bar, a fitness center, and an on-site Palm Haven restaurant. This hotel is only two miles from one of the best beaches in Key West, Smathers Beach.
Pier House Resort & Spa
Pier House Resort & Spa is a well-known waterfront Key West beach resort located in Old Town Key West. It features a private white sand beach, a spa, multiple dining options, and a pool overlooking the Gulf of Mexico. Escape from work with a spa day at the Pier House Resort for Labor Day.
Opal Key Resort & Marina
Opal Key Resort is a luxury hotel in the heart of Old Town Key West. It offers stylish rooms, a pool, a fitness center, and waterfront dining options. This elegant Key West Resort overlooks the cruise ship port and has an ideal location just steps from Mallory Square.
Parrot Key Hotel & Villas
Parrot Key Hotel is a tropical-style hotel situated on a secluded waterfront property. It features colorful cottages and rooms, four swimming pools, watersports rentals, a white sandy beach, and a popular tiki bar. The hotel provides a relaxing and laid-back atmosphere.
The Gates Hotel
The boutique-style Gates Hotel is located on Roosevelt Boulevard overlooking the Gulf of Mexico. Its 100 rooms are modern and stylish. Amenities include the Rum Row Poolside Bar, a cigar lounge, a pool, and an on-site food truck.
The hotel is 15 minutes from the Southernmost Point Buoy and offers a shuttle service to Old Town Key West. The hotel is known for its contemporary design and welcoming style.
Havana Cabana
Havana Cabana is a colorful hotel inspired by the culture of Cuba, complete with classic cars out front and Flamenco music playing by the pool. It features retro-style rooms, the largest pool in Key West a poolside bar, and a Cuban restaurant.
Ocean Key Resort & Spa
The popular Ocean Key Resort & Spa offers one of the best locations in Key West. This Key West beach resort is situated on renowned Duval Street next to Mallory Square in historic Old Town Key West.
The hotel offers 100 luxurious rooms, all with a view. Enjoy a meal at the iconic Sunset Pier with breathtaking views of Key West's famous sunsets, live music, and a variety of food and drink options.
Labor Day Escape – Paradise Found In Key West
Labor Day weekend in Key West, Florida, is the perfect blend of summer sun and fun with a party atmosphere. Enjoy lively pool parties, live music, and fantastic food with breathtaking sunsets.
This island paradise has something to enjoy for a month, a week, or just one weekend. It's no coincidence that Key West has the most bartenders per capita in the nation.
As you plan your visit, consider exploring the diverse range of Key West hotels and activities. Find adventure among the mangroves and sandbars that the Florida Keys are famous for with a private boat tour from Key West Boat Trips.
For Labor Day and all holiday weekends, we want to help you enjoy your vacation. You'll return home with postcard-perfect pictures and memories from a Labor Day well spent in Key West doing no labor at all!