Are you hoping to beat the winter blues this year? If you have the opportunity to visit Key West, the winter months are the perfect time to plan your trip.
When most people think of a Key West vacation, they visualize swimming in the warm turquoise sea, napping in a lounge chair or hammock, and perhaps going on a snorkeling trip or scuba diving adventure. Winter in Key West offers all this and more. In fact, you may never want to leave.
A tour we think you'll love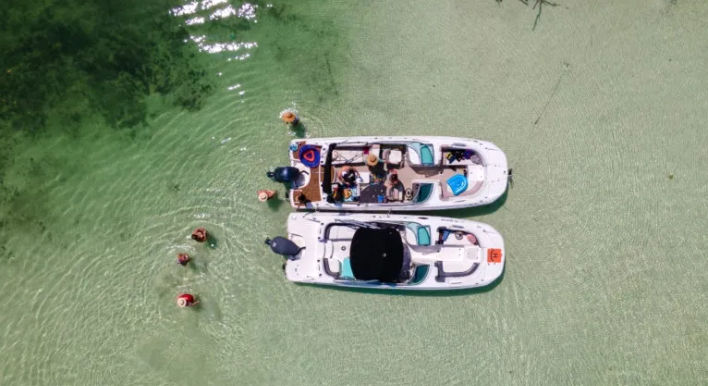 Sandbar Tour For Large Groups
From $1,100
View tour
Read on to discover everything there is to know (and love!) about Key West in the winter.
How To Get To Key West Florida
You can fly to Miami and rent a car, then take a driving tour of the Florida Keys before finishing up in Key West. But if you don't want to spend a chunk of your vacation driving, your best bet is to fly directly into the Key West International Airport.
The Key West Airport is tucked along the southeast shore of the island, just off of South Roosevelt Boulevard. While you'll still have to catch the downtown, this option will leave you with more time to explore Key West.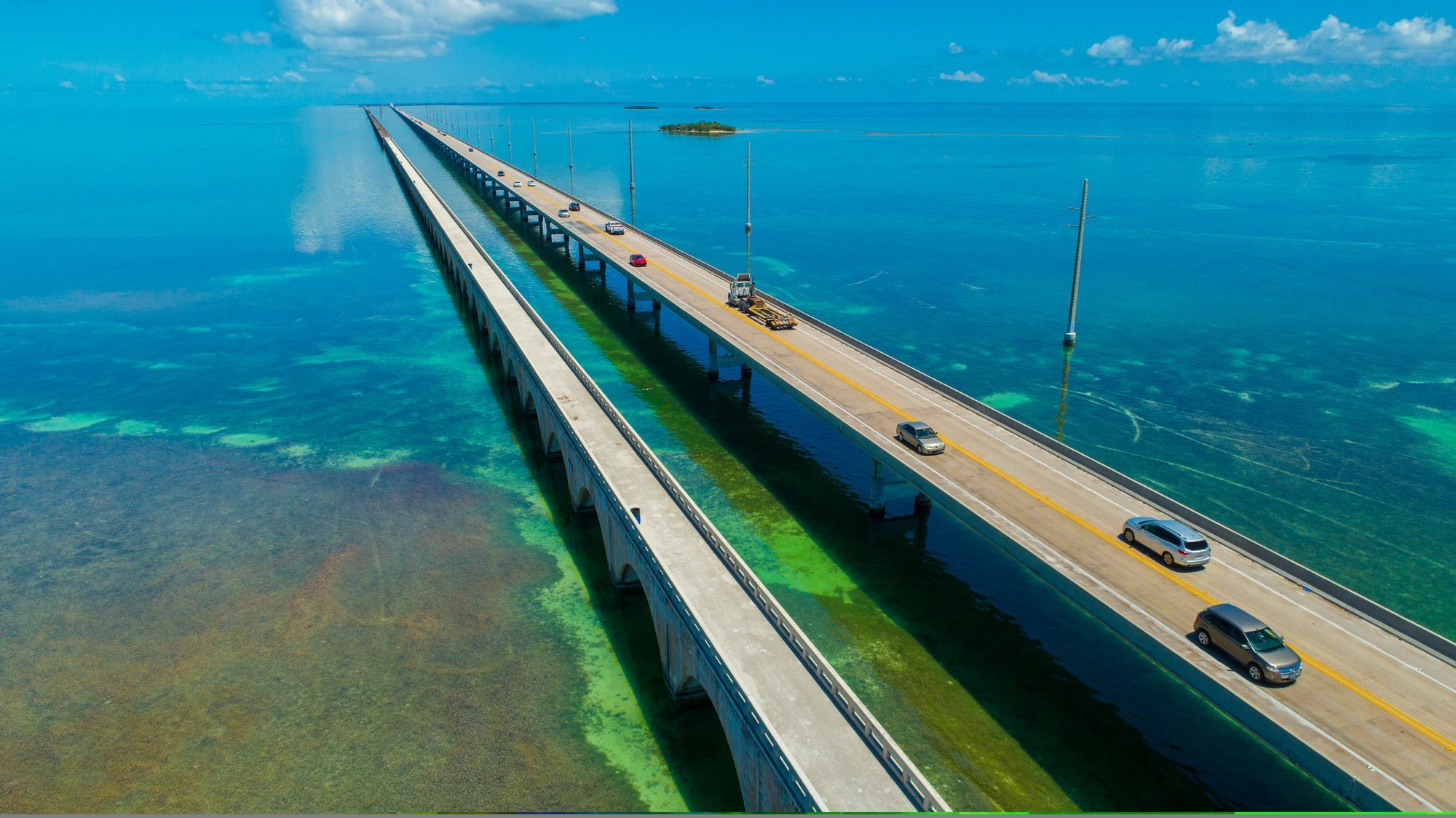 What's The Weather Like In Key West In Winter?
The weather in Key West in December and January is as close to perfect as it gets. With daily highs in the mid-70s and lows in the mid-60s, it's not too hot and not too cold.
Some folks have a hard time getting into the holiday spirit in warm weather. However, those who enjoy spending the holiday season in a tropical paradise are sure to be delighted with everything Key West has to offer during this time.
Want to postpone your trip until February or March? The weather is still gorgeous during this time. It might creep up into the 80s more often once March hits, but overall, you'll get warm days and slightly cooler nights – ideal weather for the beach!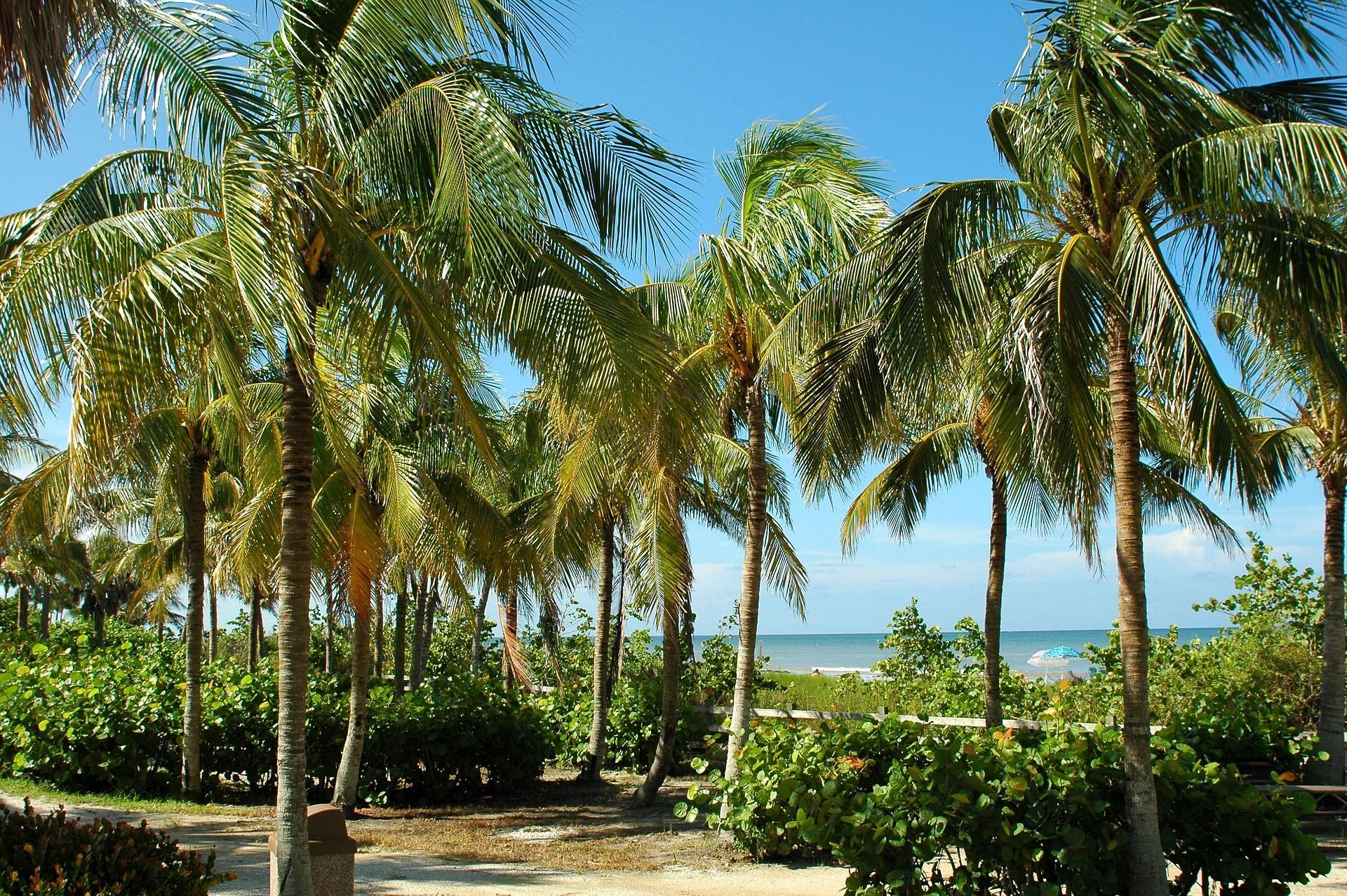 When Is Hurricane Season In Key West?
Worried about hurricanes? Visiting Key West between December and March is your best bet.
Officially, the Atlantic hurricane season runs from June 1 to November 30, though storms can technically hit any time of the year. But hurricane activity is more likely during that time frame, and especially from August 15 to October 15.
In our opinion, that's all the more reason to visit Key West during the winter months. While tourists still flock to the Florida Keys in the summertime, you're bound to have better weather throughout the holiday season and beyond.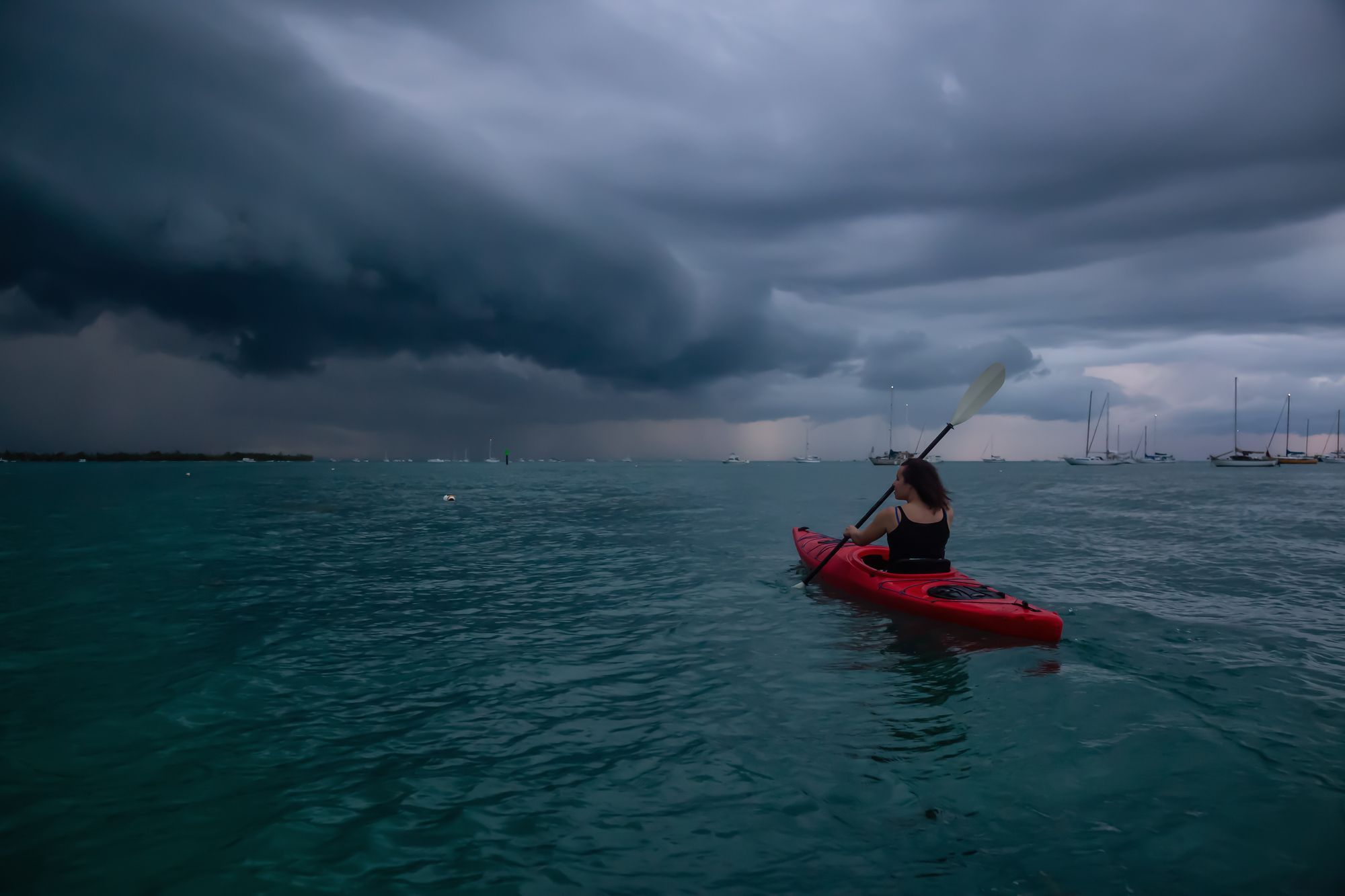 Making The Most Of Key West In Winter
In this section, we've compiled a few tips to help you experience Key West to the fullest during your winter visit.
While you're making your plans, be sure to book one of our famous sandbar cruises. The sunset cruise is a fabulous way to end a day on the island. Click here to decide which trip works best with your schedule.
Take In The Key West Holiday Parade
The City of Key West Hometown Holiday Parade is a lively celebration that brings a hearty dose of holiday spirit to the southernmost point in the continental US.
While this is unabashedly a holiday parade, it's vibrant with local color. Expect marching bands, creative floats (both motorized and non-motorized), and an abundance of community participation. If you have little ones in your party, this is a must-see, as Santa himself makes an appearance at one point.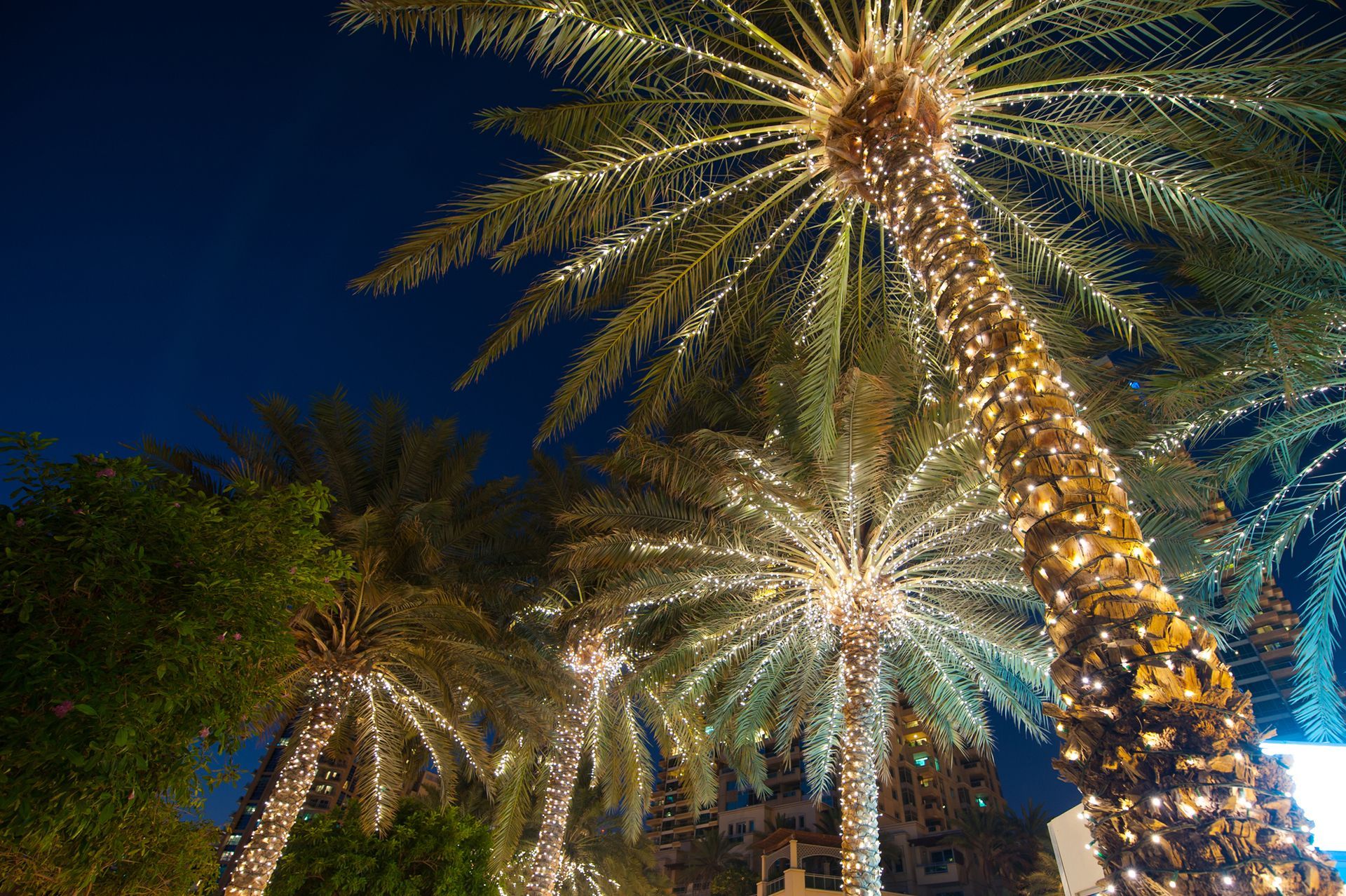 Take The Boat To Dry Tortugas National Park
You'll need to take a ferry ride to Dry Tortugas, which is located some 70 miles west of Key West. Once you're there, you can relax on the beach, take a tour of Fort Jefferson, do some birdwatching, or take a snorkeling trip.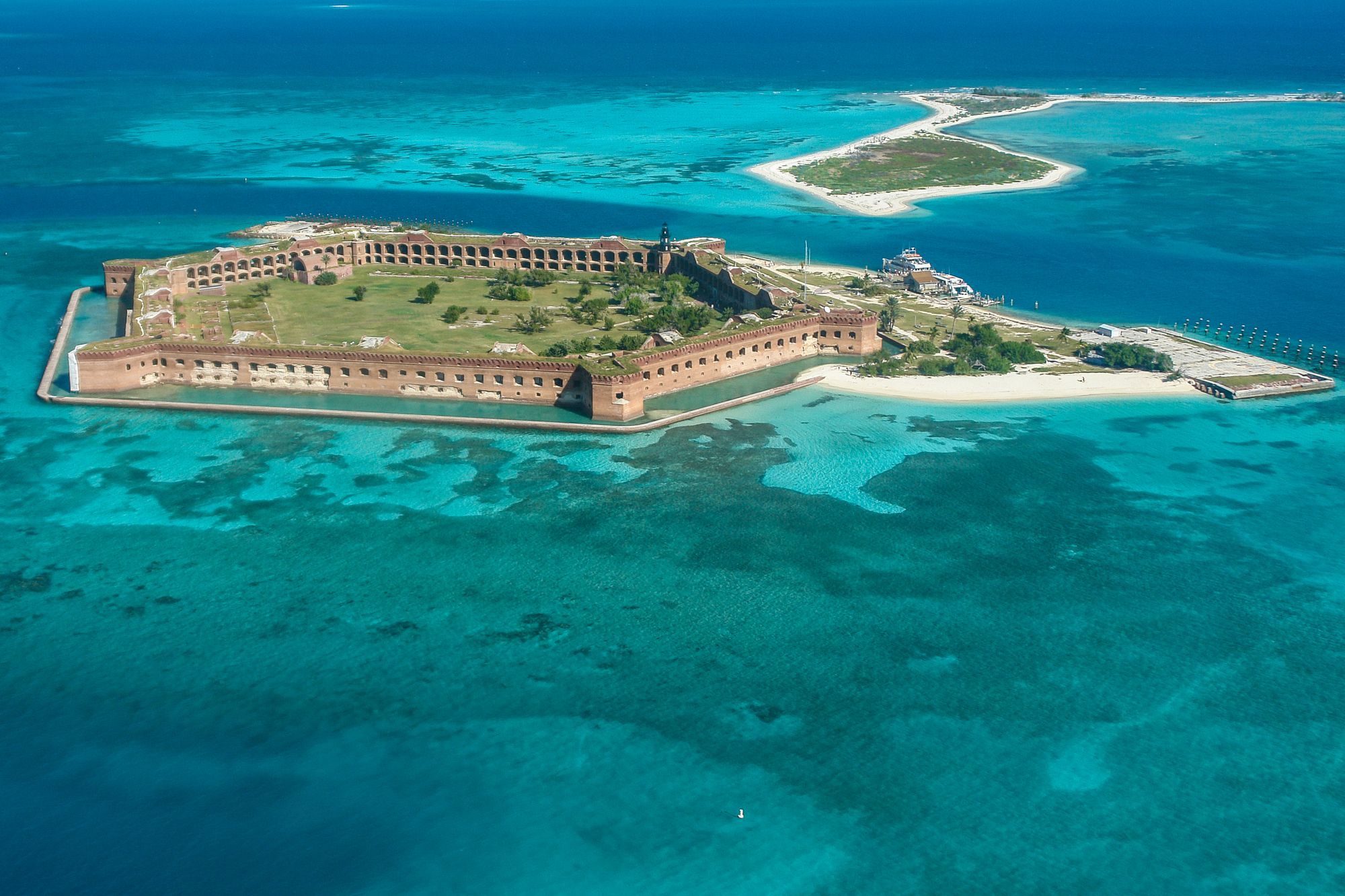 Enjoy Chocolate-Dipped Key Lime Pie At Mattheessen's
How can you go to Key West Florida and not stop by one of Mattheessen's prime locations? Their traditional Key Lime Pie is to die for, with a graham cracker crust that's just thick enough to hold in the rich, sweet filling.
But dipping the frozen pie in Belgian dark chocolate takes this quintessential Key West treat to the next level.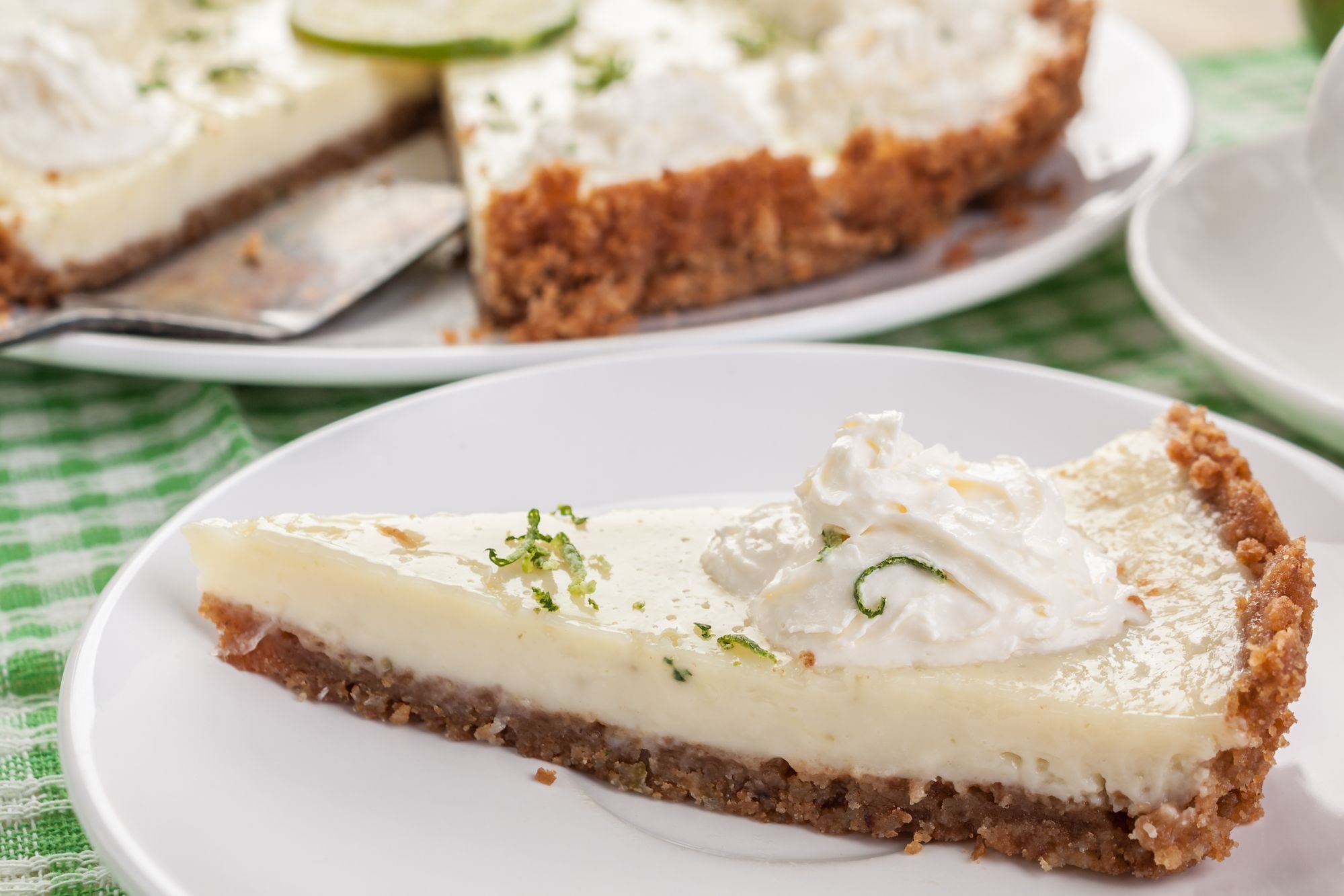 Meet A Local Drag Queen At Bourbon Street Pub
At the New Year's Eve Shoe Drop, you'll be treated to live music while awaiting the appearance of Christopher Peterson, styled the "Queen of New Year's." The Bourbon Street Pub is located in downtown Key West on Duval Street, bringing a taste of the Big Easy to the southernmost point in the States.
If nothing else, this will be an experience you'll never forget. Book your trip during the island's New Year's Eve celebration so you can take advantage of this unique opportunity.
Get Lit At The Key West Lighted Boat Parade
As holiday sights go, this one is not to be missed. The captains and crews of each boat decorate their vessels with lights, wreaths, and other holiday essentials, then sail them through the Key West Bight for the enjoyment of all the spectators crowded on the shore. Arrive early to snag a spot near the Schooner Wharf Bar & Gallery, where the judge's stand is located.
Explore The Key West Butterfly And Nature Conservatory
This is one of those Key West delights that can be enjoyed any time of year, but why not incorporate it into your winter getaway? The conservatory is home to more than 50 types of butterflies, all ensconced within lush greenery.
This is a must-experience if you have small children with you – they're bound to be enchanted with the place. In truth, though, we would recommend it to visitors of all ages. Along with the Key West Aquarium (see below), this is an excellent option if the weather isn't cooperating during your trip.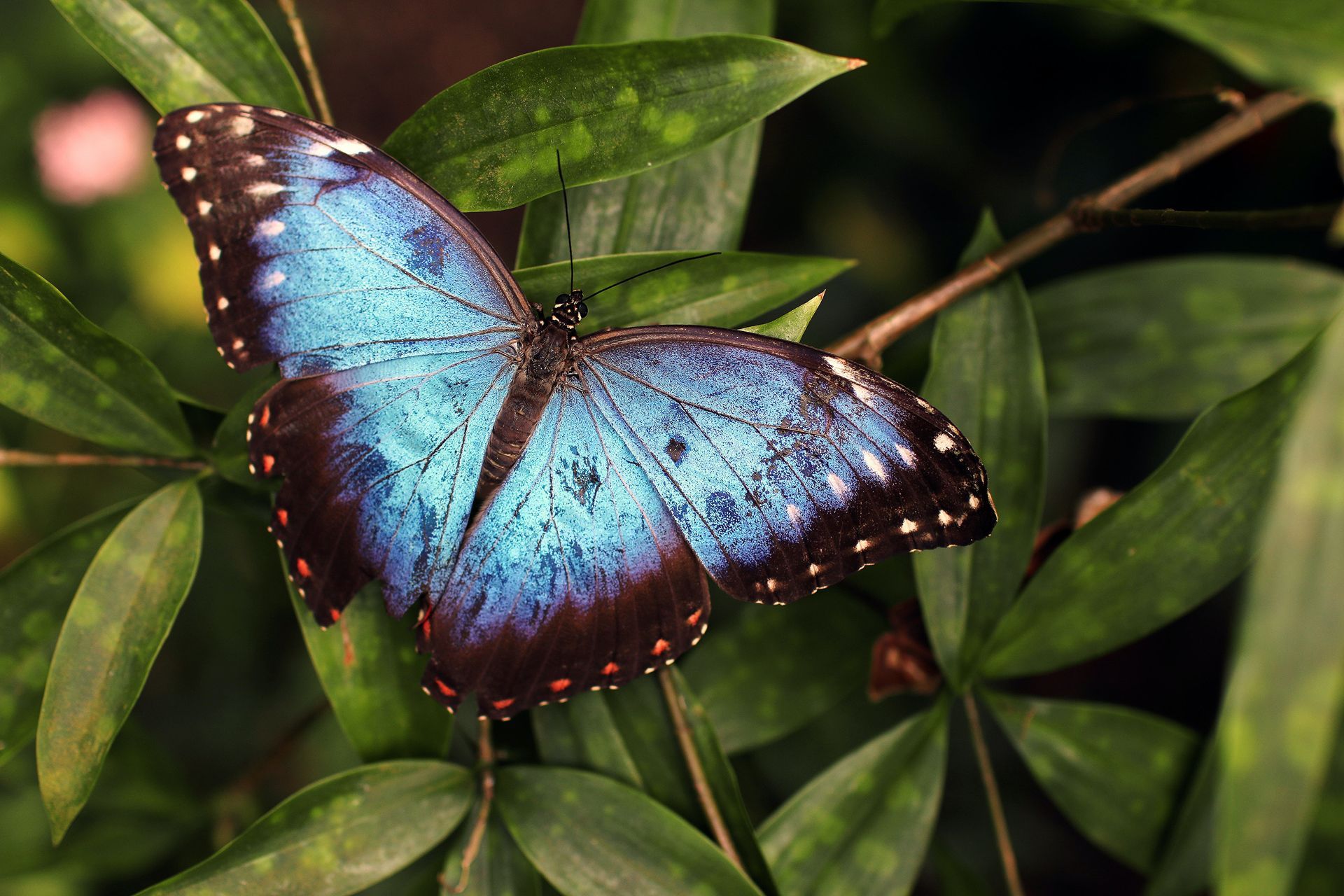 Take A Glimpse Under The Sea At The Key West Aquarium
A top-rated Key West attraction since 1935, this funky aquarium offers exhibits to delight every member of the family.
Check out the touch tank, which allows you to get up close and personal with some of the aquarium's finned residents. Other highlights include:
A shark tank

A jellyfish exhibit

The "Sea Turtles Conservation Tour"

Interactive attractions narrated by expert guides
You can buy packages that combine aquarium tickets with tickets to the Shipwreck Treasure & Museum, along with the Key West trolley tour. Check the aquarium's website for details and pricing.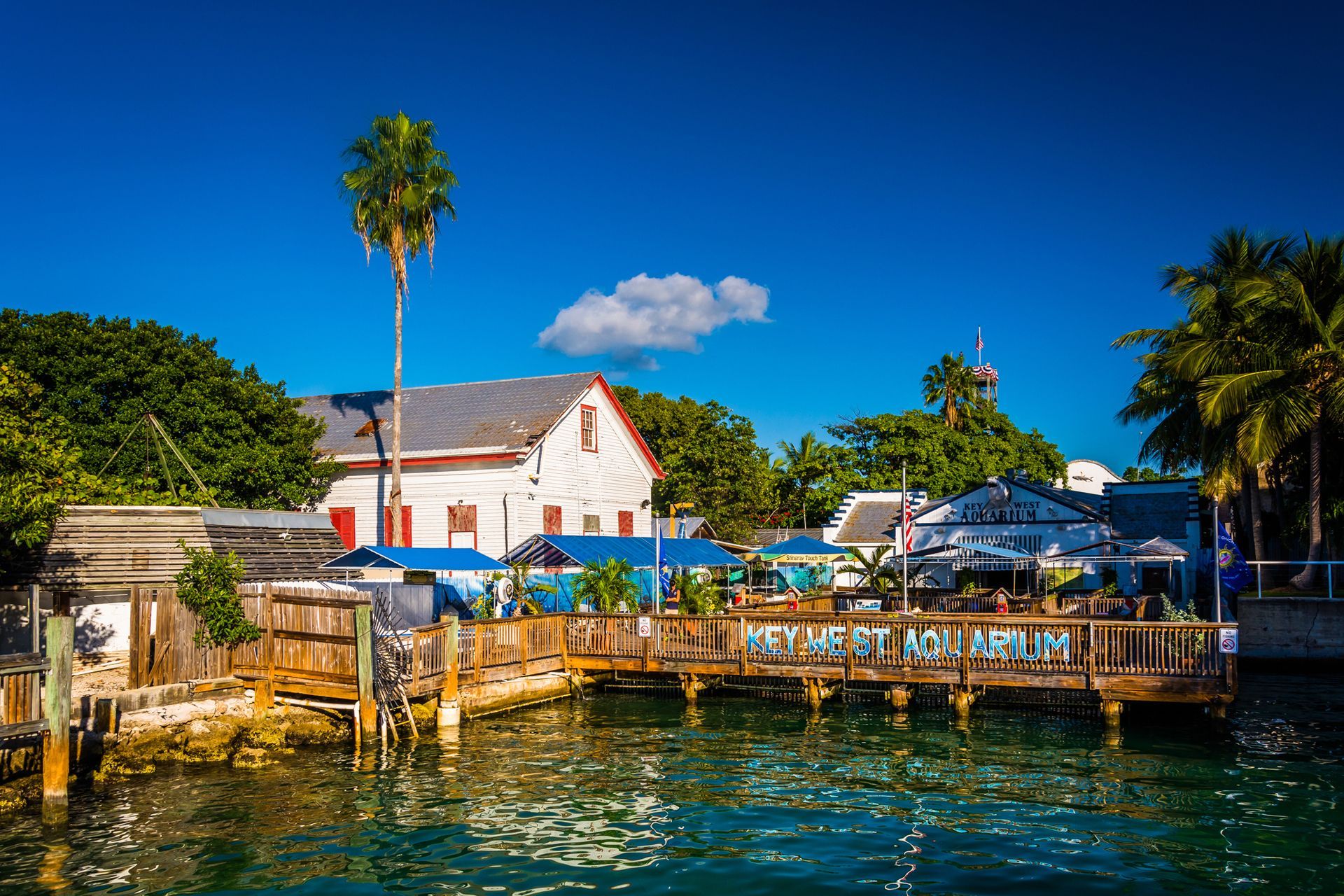 Be Illuminated At The Key West Lighthouse
You shouldn't leave Key West without stopping by the Lighthouse Museum, a key symbol of the island's history. With its convenient location off Duval Street, you can easily combine a visit to the lighthouse with a trip to the Ernest Hemingway Home & Museum.
Back in 1821, when John Simonton purchased the island, there were a troubling number of shipwrecks occurring in the waters off the Florida Keys. This lighthouse was erected on Whitehead Point to aid mariners in their navigational duties. Although the structure has undergone many changes in the intervening years, it's still a fascinating site and well worth a visit.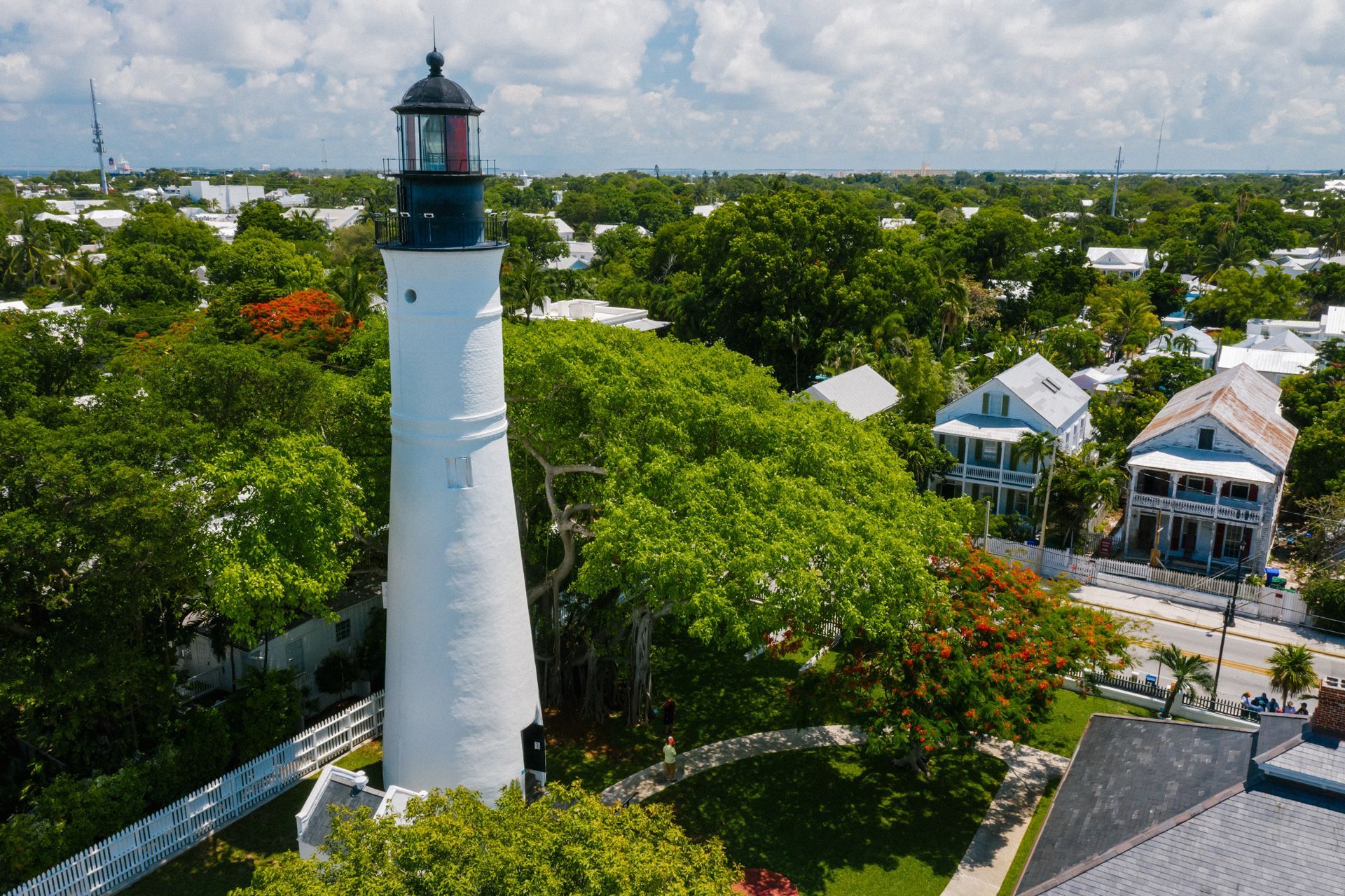 Check The Live Music Schedule At Ocean Key Resort And Spa
The Sunset Pier at Ocean Key Resort hosts an impressive lineup of local talent. Even if there's no live show during your visit, there's bound to be an event that piques your interest. Book a stay at the resort and you'll be within walking distance of Duval Street and Mallory Square.
Wet Your Whistle At Sloppy Joe's Bar
What would a Key West vacation be without a cocktail or two? When you visit Sloppy Joe's Bar, you can quench your thirst and take part in a time-honored slice of Key West history all at once.
If you visit during the Key West New Year's Eve celebration, try to stop by Sloppy Joe's and take in a live performance. Be forewarned that the bar's place in history is well-earned – you're bound to encounter a crowd no matter when you visit.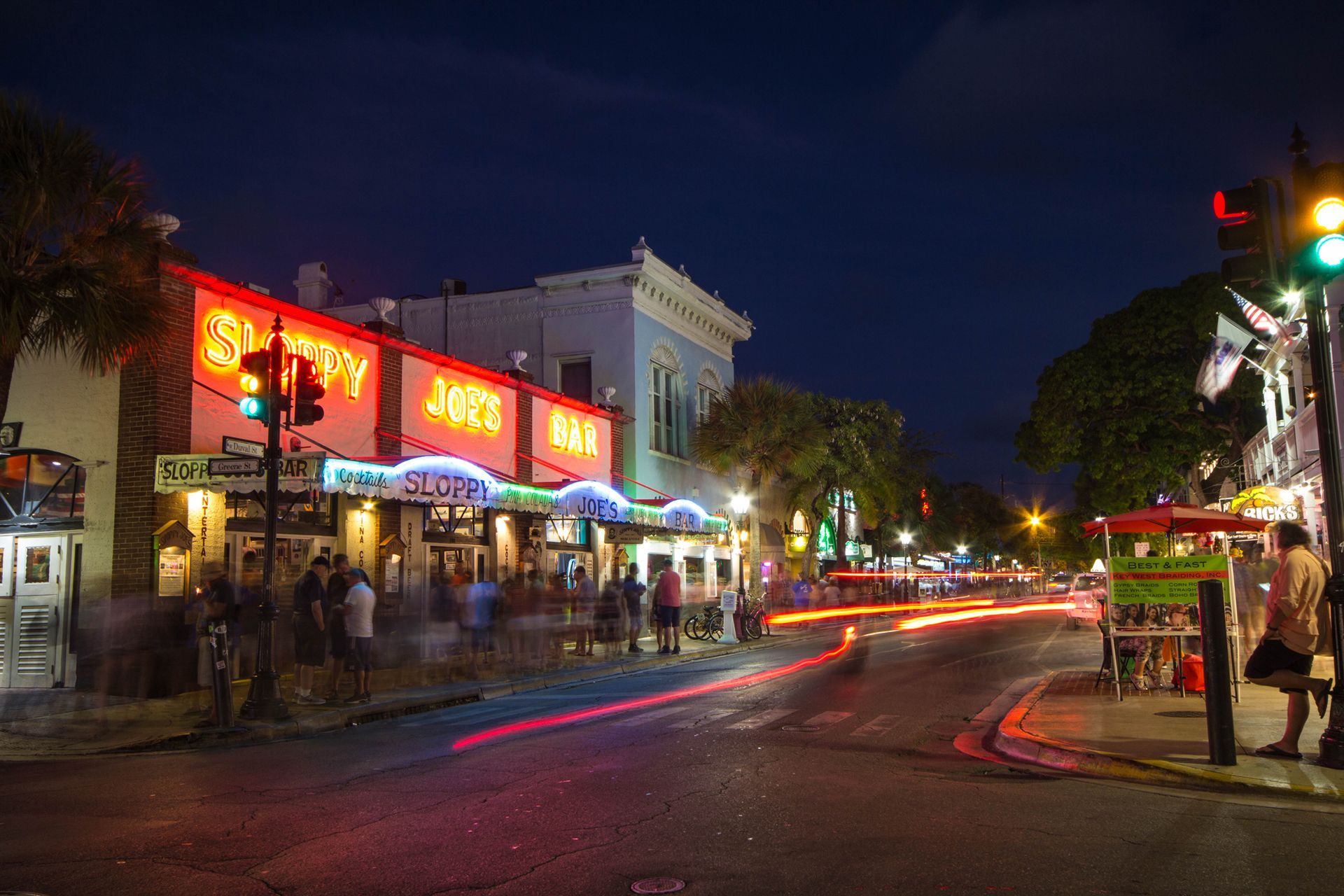 Setting Sail For Key West Florida
Sometimes, warm weather is really all that's required when you want to banish the winter blues. When you hop down to Key West Florida, you'll be able to choose from a broad array of activities – or you could keep it casual and just go where the Gulf breeze takes you.
While we're on the subject of Gulf breezes, you won't want to miss out on the chance to set sail on one of our sandbar cruises. Make sure to visit our website before you board that plane for paradise.