Have you ever watched a sea star in its natural habitat? Maybe you've always wanted to see a Key Deer swim in Key West from one island to another. Whatever your fascination is with the wildlife of the Key West mangroves, there's no better way to experience it than with a kayak tour through this beautiful geological structure.
An abundance of Key West animals resides in and around the crystal clear waters of the mangrove creeks in the Florida Keys. Some creatures you can expect to encounter while visiting the area or on a boat tour include sea cucumbers, sea stars, and countless other Key West fish species.
A tour we think you'll love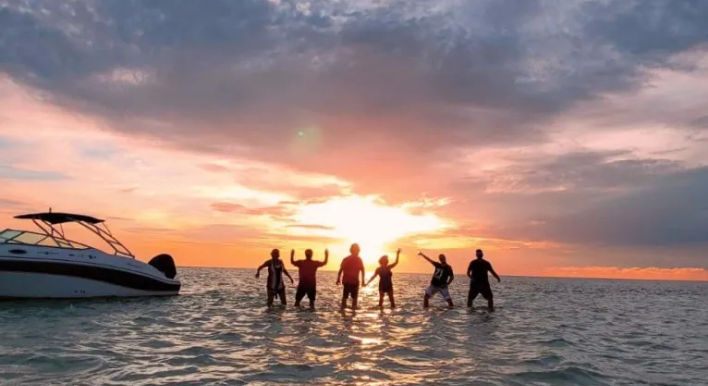 Key West Sunset Cruise
From $450
View tour
Escape The Crowded Florida Keys And Explore The Key West Mangroves
Although Key West is known for its energetic attractions and beaches, nature lovers will appreciate a serene Mud Key Mangrove Safari Tour. Up to six people can enjoy a leisurely trip through the mangrove forests, where the noise and crowds of tourists are left far behind.
After a short boat ride, your tour guide will bring you to one of the area's most serene sandbars, where you'll enjoy two total hours of soaking up the sun or dipping into the shallow waters for a swim with the active marine life of the Florida Keys.
Ask your tour guide any questions about the sea creatures and Key West animals who call this region home, as all guides are familiar with the history of the Key West mangroves. Book your tour with Mud Key Mangrove Safari to make the most of your visit to this stunning geological structure.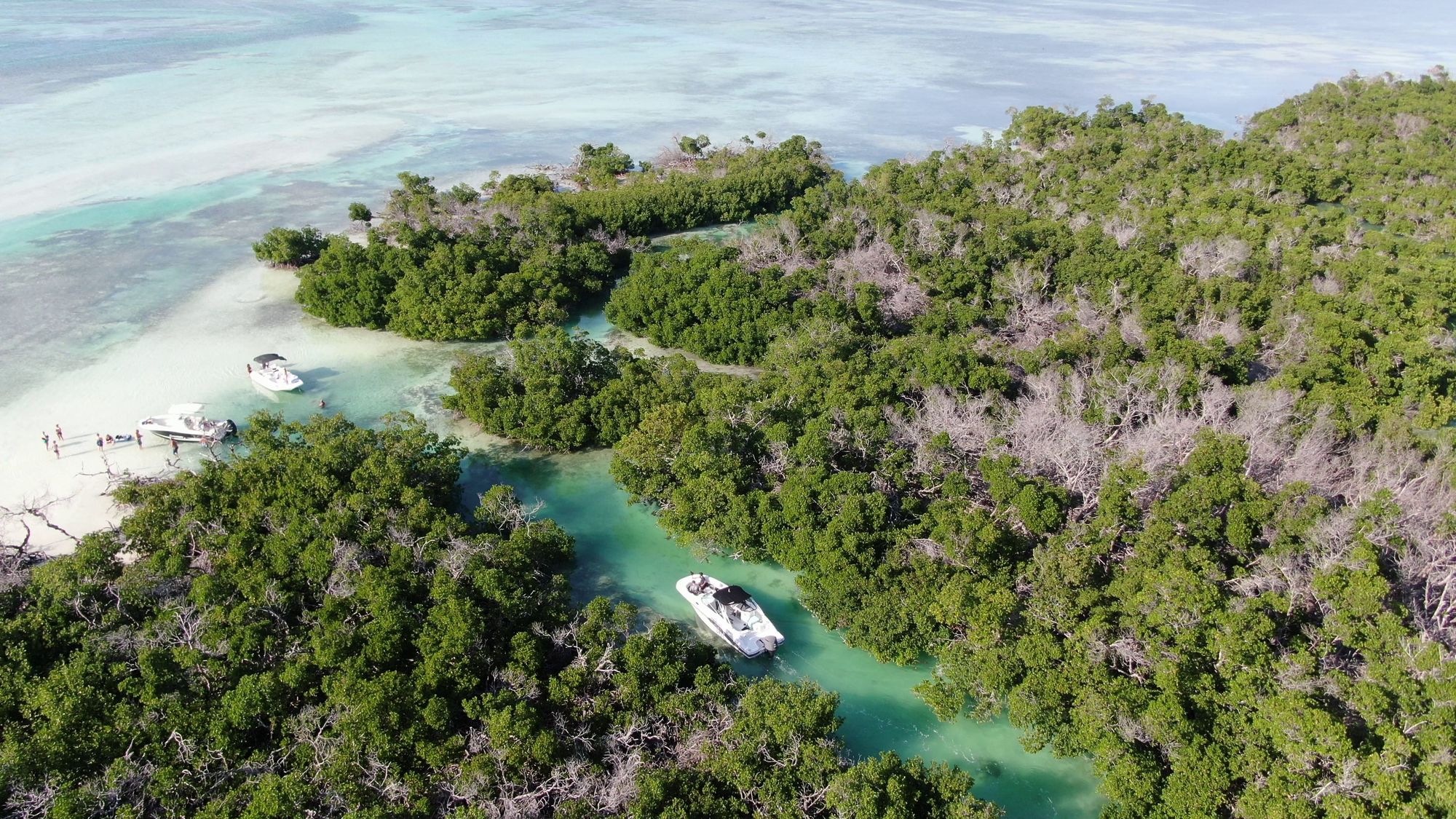 Why Are The Mangroves Vital To Marine Life And Other Animals?
Key West mangrove forests are a vital natural sanctuary for tropical fish and other local marine life. Mangroves are easily recognized by their prop root systems that hold the trees up as if they were standing on stilts in the water.
These tangling root systems help the trees withstand the coming and going of the tides and protects the shoreline from damaging erosion over time. While there are 80 different mangrove tree species, red mangroves, black mangroves, and white mangroves dominate the Key West wetlands within the Florida Keys National Marine Sanctuary.
Their intricate root systems also attract a wide variety of marine life and other sea creatures seeking refuge from predators and a safe place to find food. On a boat or kayak, you can expect to see anything from sea cucumbers to Key Deer when exploring the mangrove tunnels.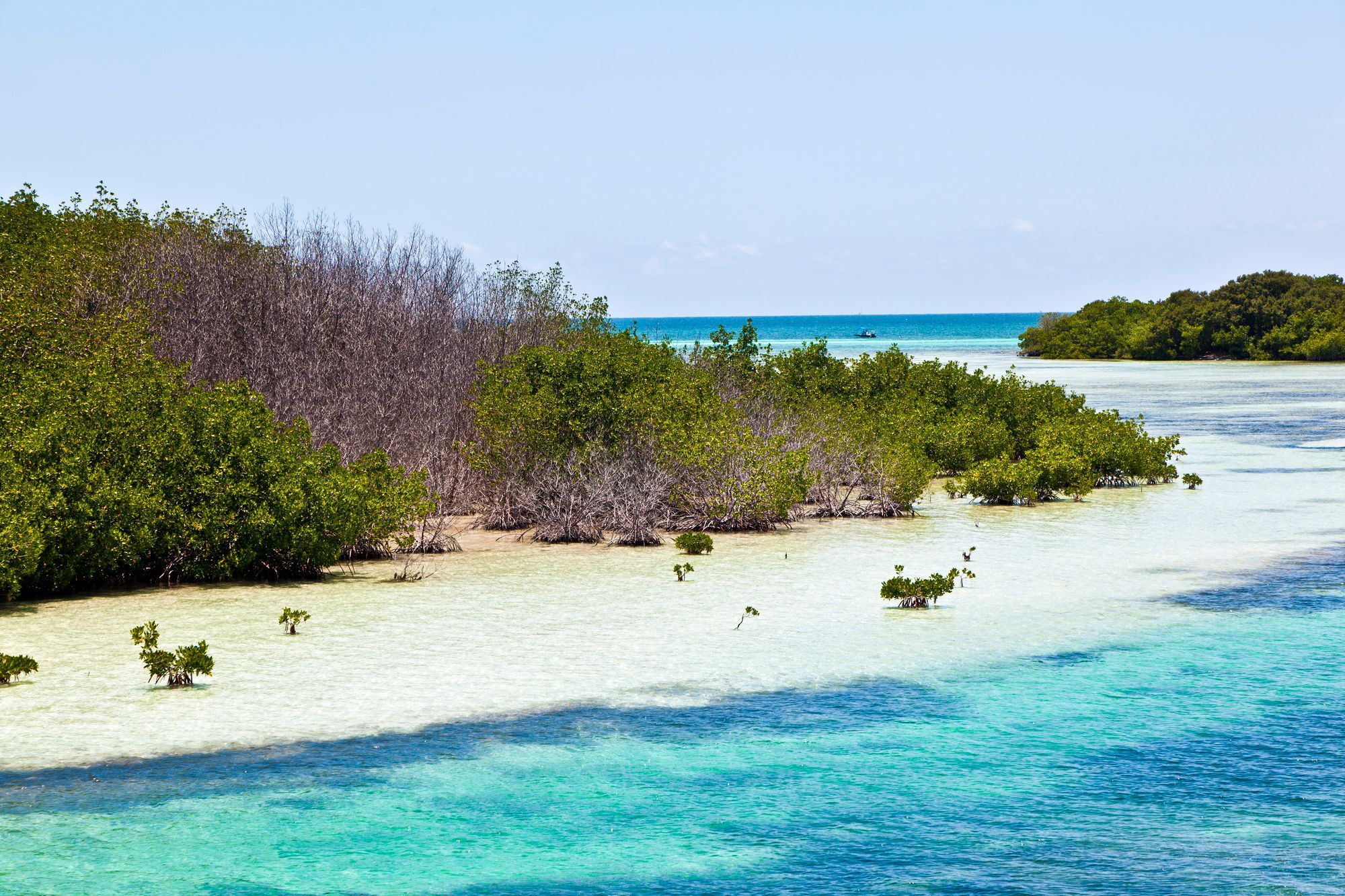 Travel To Lower Keys And Stock Island By Way Of The Overseas Highway
The Overseas Highway is 113 miles of open water roadway that utilizes 42 bridges to connect the islands of Key West. You'll see endless coral and limestone islets as you cruise over the Atlantic Ocean, Florida Bay, and the Gulf of Mexico.
Once you've reached Big Pine & the Lower Keys, you'll have access to Stock Island, where you'll find the evidence of old Key West is still very much alive. Because the droves of tourists tend to stay on the main islands, you'll also enjoy a quieter experience on Stock Island, with plenty of wildlife to view.
A few small communities in the Lower Keys of Key West have created ecotourism and wildlife refuges to protect different species, including the tiny Key deer that reside in Key West. Off to the left of the Overseas Highway lies the Bahia Honda State Park and Old Bahia Honda Bridge, where you can exit and explore the local wildlife firsthand.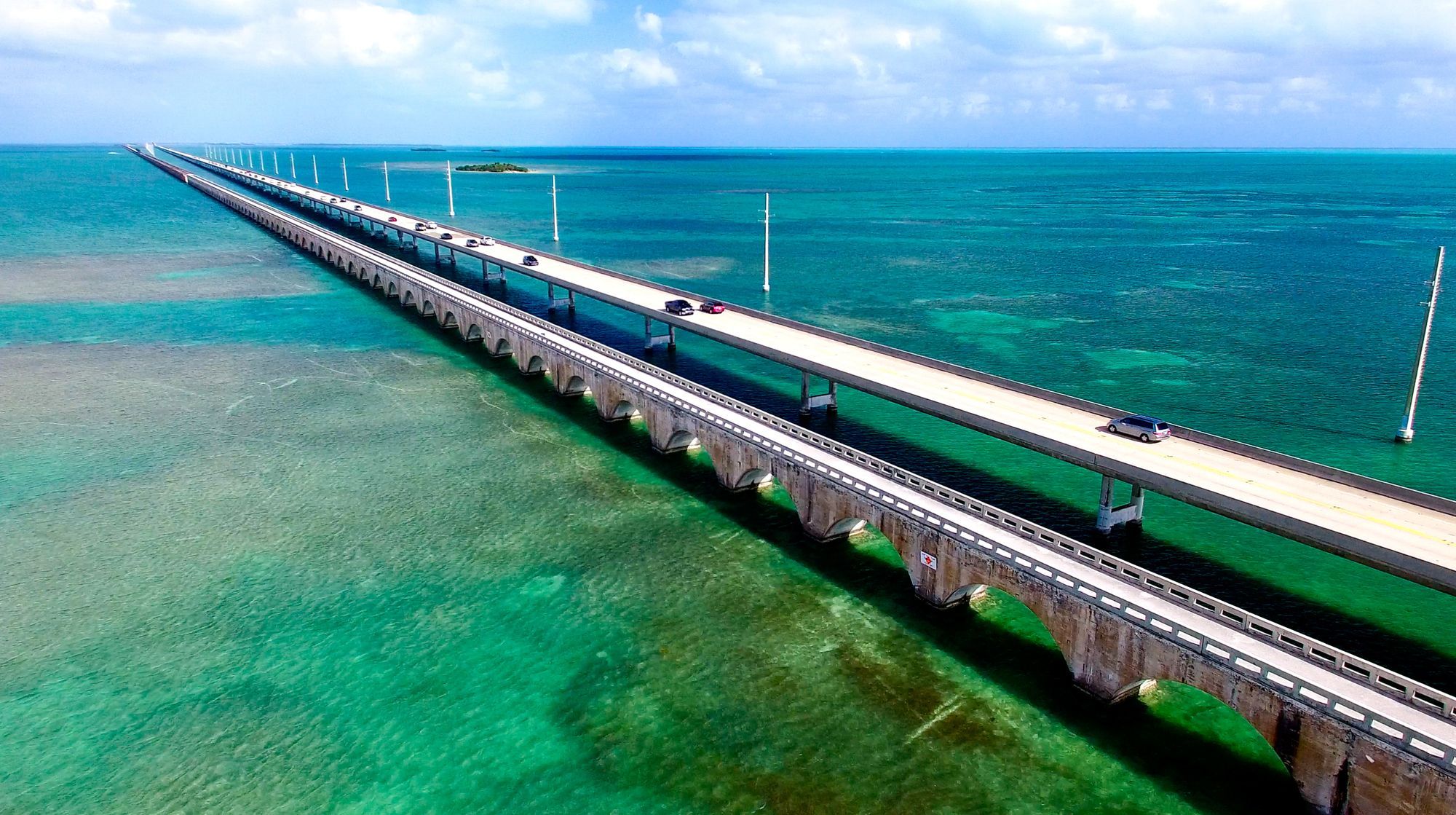 All About The Miniature Key Deer
Key deer are a subspecies of white-tailed deer exclusively residing in the Key West. They are primarily grayish- or reddish-brown in color and can weigh up to 75 pounds standing anywhere from 24 to 32 inches at their shoulder.
Having once lived across the lower Key West region, these deer now only live on roughly 20-25 islands from the Sugarloaf Key to Bahia Honda Key. Although they live in many ecosystems in Key West, they thrive on a diet of mangrove trees and thatch palm berries.
They can frequently be seen swimming from one island to another or roaming the winding mangrove creeks as they forage for food.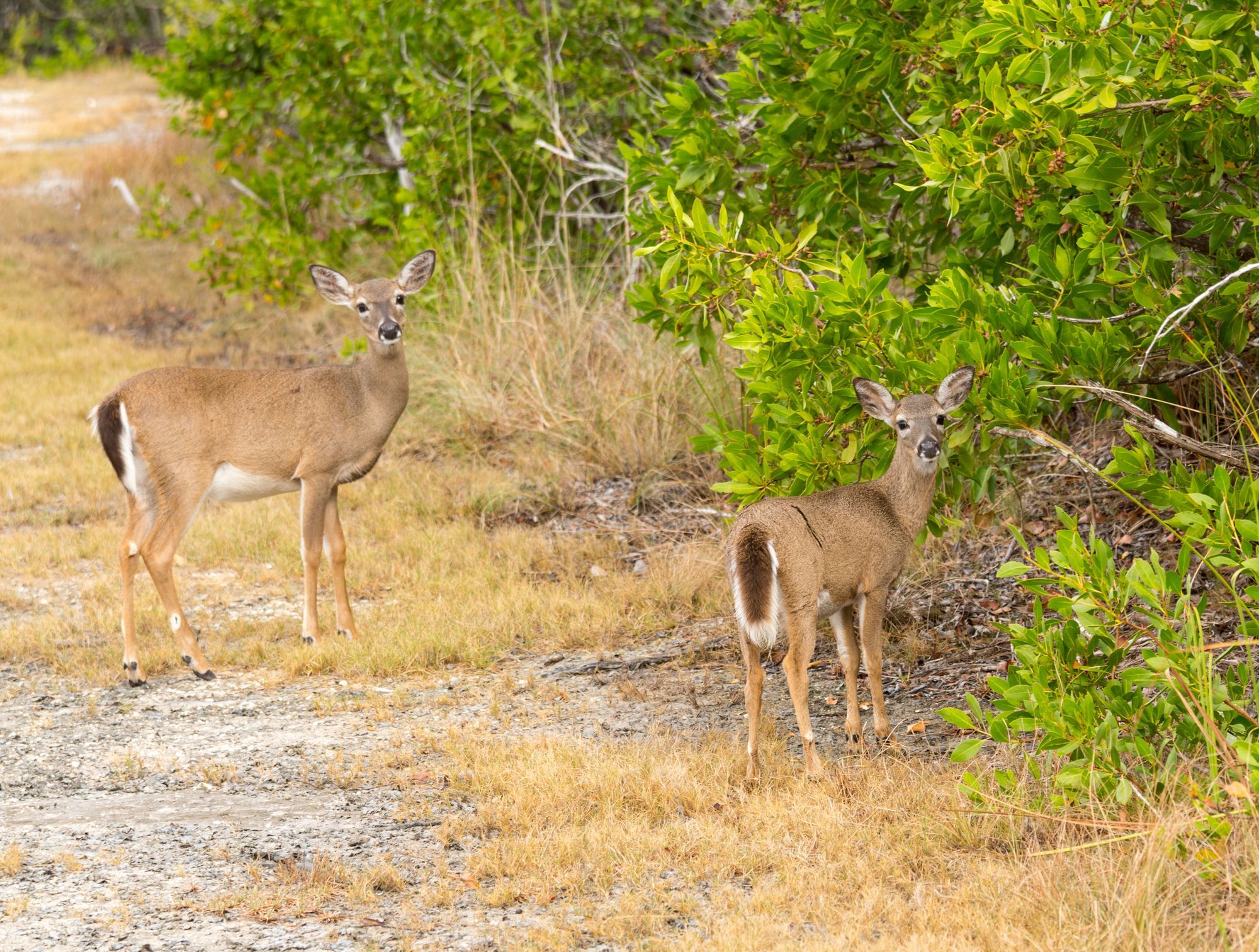 Feathers Friends Of Key West's Mangrove Forests
Many bird species thrive in the mangroves of Key West. The mangroves' shallow water and exposed mudflats are a perfect habitat for probing shoreline birds like plovers and sandpipers.
Wading birds with long spindly legs make use of the deeper waters in the mangrove creeks of Key West. Some of the wading birds you may experience while gliding along the calm waters in your kayak are:
Herons

Egrets

Bitterns

Spoonbills

Limpkins

Ibis
While visiting the mangroves of Key West, you'll also experience more than 29 species of ducks, grebes, loons, cormorants, and gallinules. Some of these bird species call Key West home all year round, while others only stop in the area to migrate during the winter months. Here are some of these species you may encounter:
Brown Pelican

Double-Crested Cormorant

Lesser Scaup

Purple Gallinule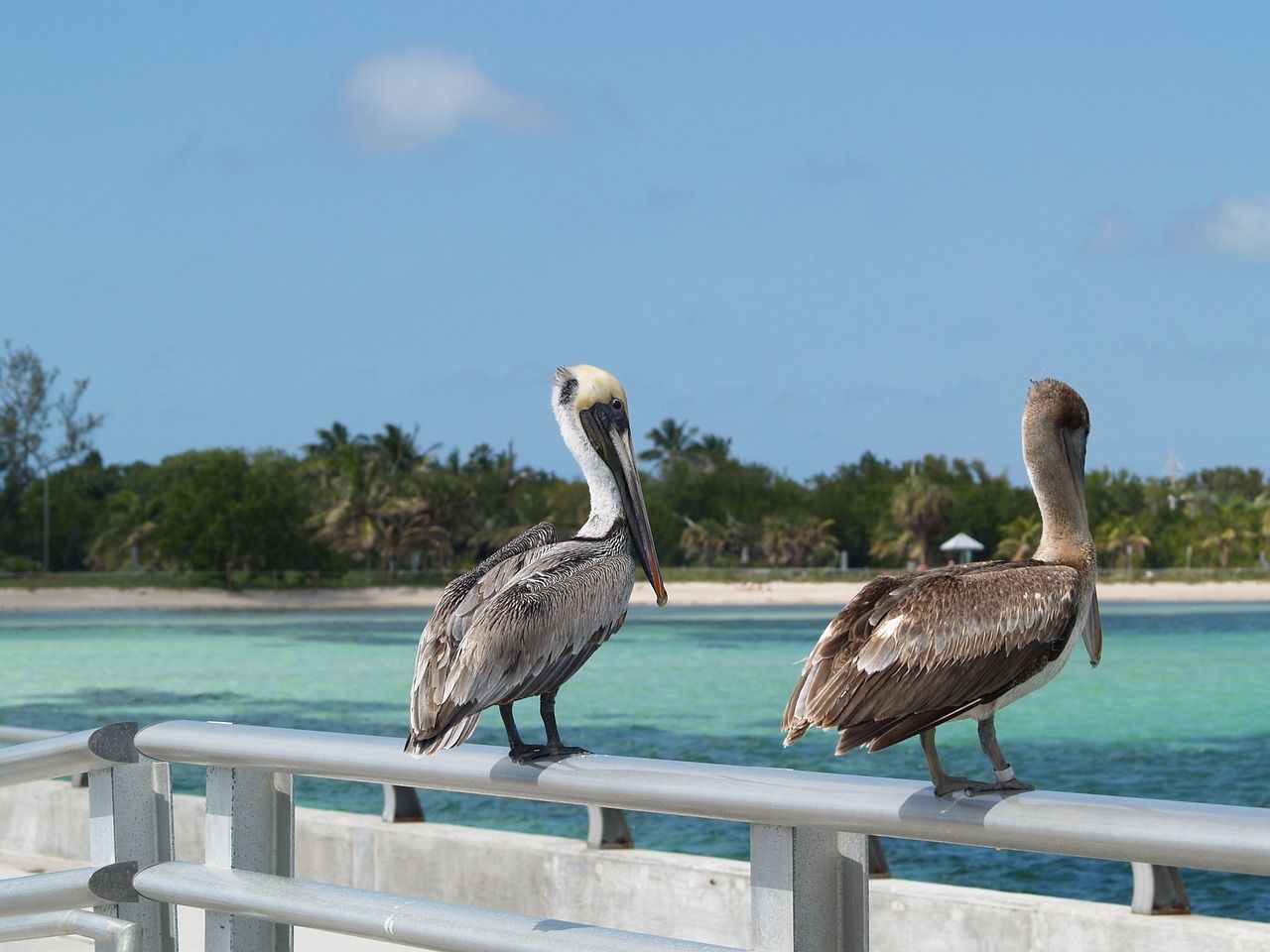 Sea Life Of The Mangroves
Because the Key West mangrove root systems stabilize the shoreline and protect the area from erosion, many sea creatures use this area as a safe haven to find food and shelter from predators.
Some of the sea creatures you'll encounter while on your tour include:
Amphipods

Shrimp

Sponges

Sea Stars

Crabs

Mollusks

Snails

Sea Snails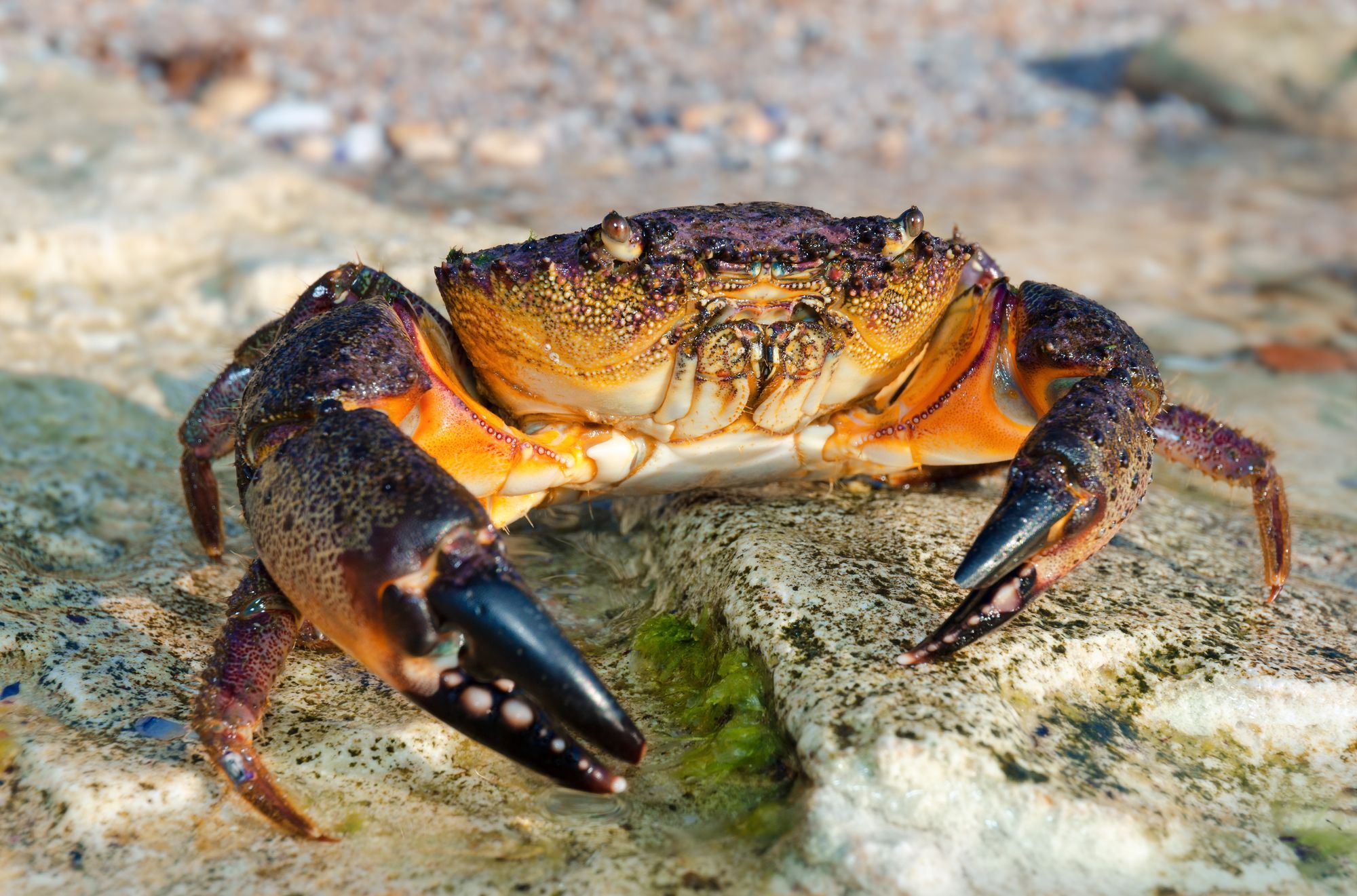 Large sea life like manatees, lemon sharks, mudskippers, and sea turtles also glide through Key West waters near the mangrove root systems and find refuge in this protected space.
Winding mangrove creeks are one of the most productive ecosystems on the planet by filtering nutrients and toxins out of the water. These coastal wetlands provide an incredible natural sanctuary for a wide array of creatures and are the birthplace of more than three-fourths of all tropical fish.
Explore Key West's Mangroves On A Night Kayak Tour
Key West Paddle Night Tours by kayak are the perfect way to experience the mangrove creeks at night. You'll enjoy a magical family-friendly nighttime adventure in a glass-bottomed single kayak or double kayak.
With the brightly lit LED lights surrounding the base of your kayak, the crystal clear waters of the Key West mangroves come to life with a variety of marine creatures. Follow your guide on a leisurely, relaxing encounter where you'll witness tropical fish and many other creatures gliding through the waters beneath you.
You'll have 1.5 hours to experience the nightlife of the Key West waters in a group of up to 18 kayakers. Make sure to visit their website in advance to ensure you have enough kayaks for your entire group!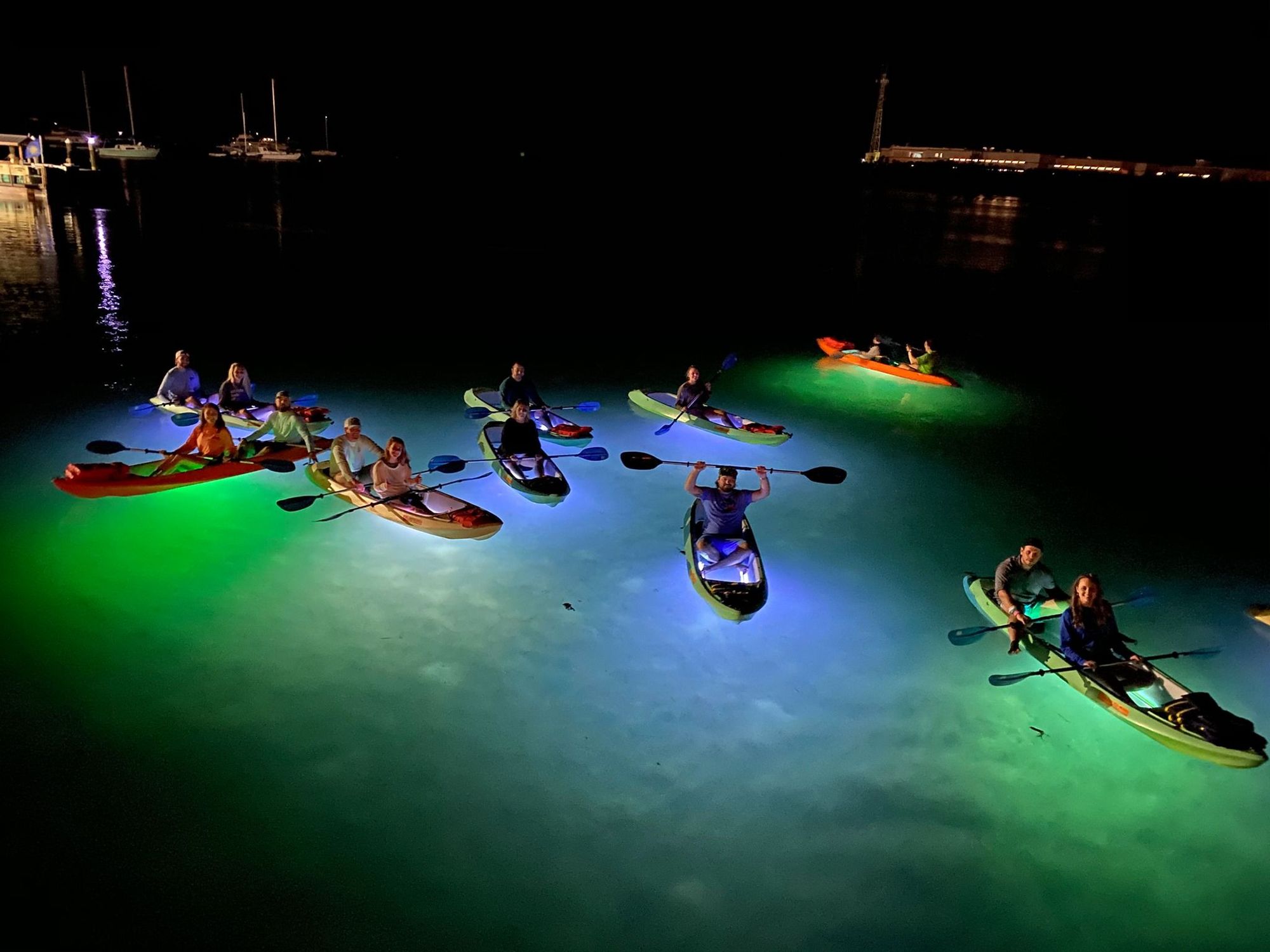 Why A Boat Tour Is The Best Way To Experience The Mangroves In Key West
The Key West mangroves are by far one of the most iconic experiences for nature lovers flocking to the area for a quiet adventure. Hop on a boat to enjoy fun in the sun at a serene sandbar, or glide the Key West waters at night to capture glimpses of tropical fish and nocturnal animals.
You're sure to be captivated by the stunning sea turtles and flashy tropical fish that frequent the waters of Key West and the mangroves. Plan ahead and be sure to schedule your Mud Key Mangrove Safari Tour or Night Kayak Tour of the mangrove tunnels before you hit Key West to ensure you don't miss out on either experience!