Down at the southernmost tip of the continental United States lie the Florida Keys, a collection of islands off the coast of Florida, each unique with its own personality and something special to attract visitors. The furthest south is perhaps the most well-known of the Keys, Key West.
Only 90 miles away from Cuba, this beautiful island is not only filled with historical, fun, and whimsical spots to attract tourists, but it is also one of the few places in America you can drive to if you want a truly tropical vacation. Planning a vacation is part of the fun of going on one, and if you're trying to decide on a great vacation this summer, Key West is worth considering.
A tour we think you'll love
Despite its relatively small size, Key West has something to offer nearly every visitor, from families with children to couples on a romantic getaway, as well as solo travelers. People come from all over the world to experience Key West's beautiful beaches, its historical locations, its marine life, and even its one-of-a-kind festivals, like Fantasy Fest and the Hemingway Days. Summer is the best time to travel to Key West, as there is a lot to do. Anyone who has ever visited Key West will tell you about its many joys and wonders.
So is Key West worth visiting? Let the expert guides at Key West Sandbar Tours show you around! These professionally guided tours are perfect for anyone hoping to see Key West up close. If you're thinking about visiting Key West Florida this summer, here are nine reasons why it's worth the trip.
7 Reasons To Visit Key West This Summer
1) The Food
Key West is Florida's claim to fame when it comes to culinary delights. Those with a sweet tooth will appreciate the island's signature dessert, the Key Lime Pie. This iconic treat is made with local Key limes grown on the island, which give it a unique flavor you won't find anywhere else.
Key West also claims a strong Cuban heritage, with its island neighbor only a short boat ride away. Several restaurants on the island feature authentic Cuban cuisine worth trying. And what's a visit to a tropical island without seafood? Key West Florida has a bustling seafood restaurant industry that is not to be missed. Some eateries highlighting these specialties include:
Kermit's Key West Key Lime Shoppe

Blue Heaven

The Lobster Shack

Cuban Coffee Queen

Santiago's Bodega

El Siboney Restaurant

Off the Hook Grill

Conch Republic Seafood Company

El Meson de Pepe's Restaurant
2) The History
Key West Florida is home to several points of interest for history lovers who come to the Florida Keys. Many interesting historical events took place in Key West in the past, and several visitor spots commemorate these events. From the island's most famous resident, Ernest Hemmingway, to US presidents, Key West has several must-see spots visitors should plan to see.
The Key West lighthouse, dating back to 1825, houses a museum where visitors can learn about the first female lightkeeper in the US, stroll the gardens of the John Audubon house, or see the six-toed cats descended from Ernest Hemmingway's pet cat who roam the gardens at the author's former home, now a museum. Some of these interesting historical locations include:
Ernest Hemmingway's Home and Gardens

John Audubon House and Gardens

Key West Lighthouse

Truman Little White House

Key West Cemetery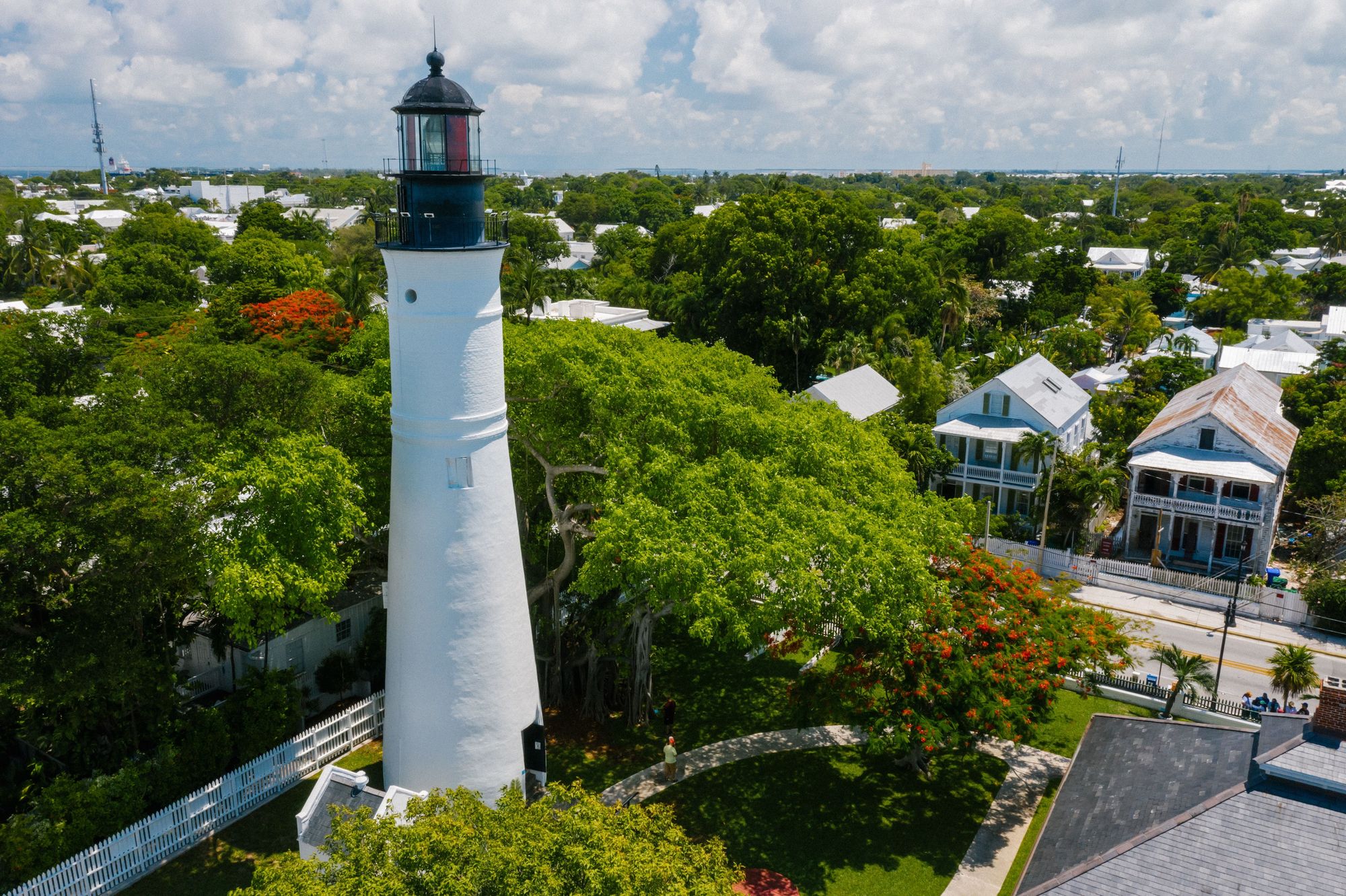 3) Gardens, Museums, And Aquarium
If you love beautiful gardens, then don't miss the Key West Garden Club. This group maintains several beautiful gardens around the island, including the West Martello Tower Garden, which is located in a historic fort.
Visit the Key West Aquarium to see some amazing displays of aquatic life. The Key West Aquarium is an excellent resource for learning about the local marine ecosystem. Sharks, sea turtles, and a plethora of fish species are all on display for guests to observe. Some of the animals can even be handled in "touch tanks" or "interactive exhibits."
The Key West Butterfly and Nature Conservatory is a one-of-a-kind destination where guests may interact with hundreds of butterflies in a controlled setting. There are many different kinds of butterflies, other insects, and birds on the site. Nature enthusiasts and families with young children will enjoy their time here.
The island is also home to several unique museums. There is the Key West Museum of Art and History, the Mel Fisher Maritime Museum, the Shipwreck Museum, and the Fort East Martello Museum.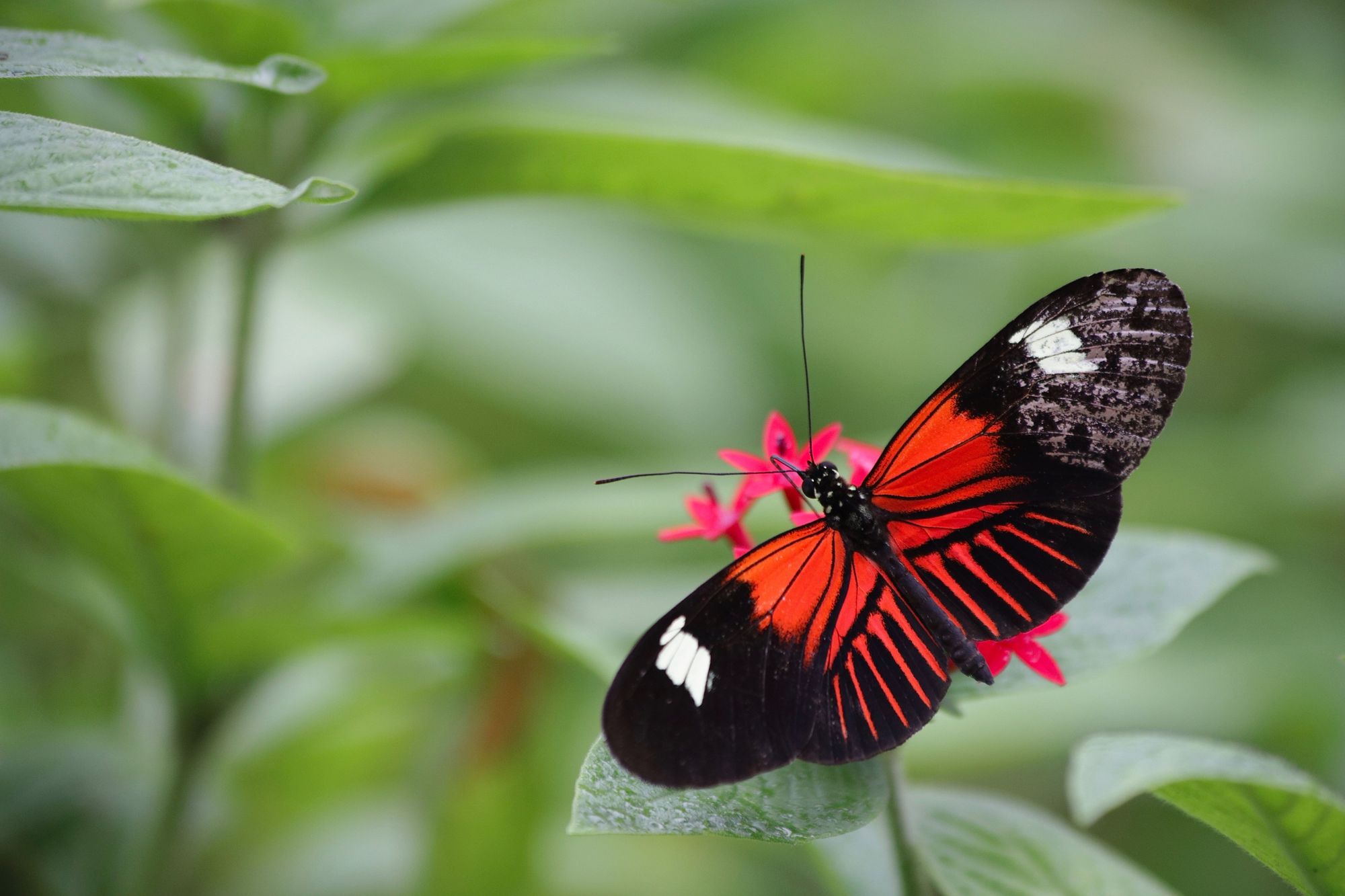 4) Duval Street
One of the main thoroughfares on the island is Duval Street, which is famous for its shops, restaurants, and bars. The visitor who is looking for souvenirs, seafood, drinks, and fun will find it on Duval Street.
It is also here that you'll find some of the island's more historic buildings, including Sloppy Joes, the bar made famous by Ernest Hemmingway, who frequented the establishment while writing some of his famous works.
The street is also famous for the number of bars that line it. Duval Street has more bars per square mile than anywhere else in Florida.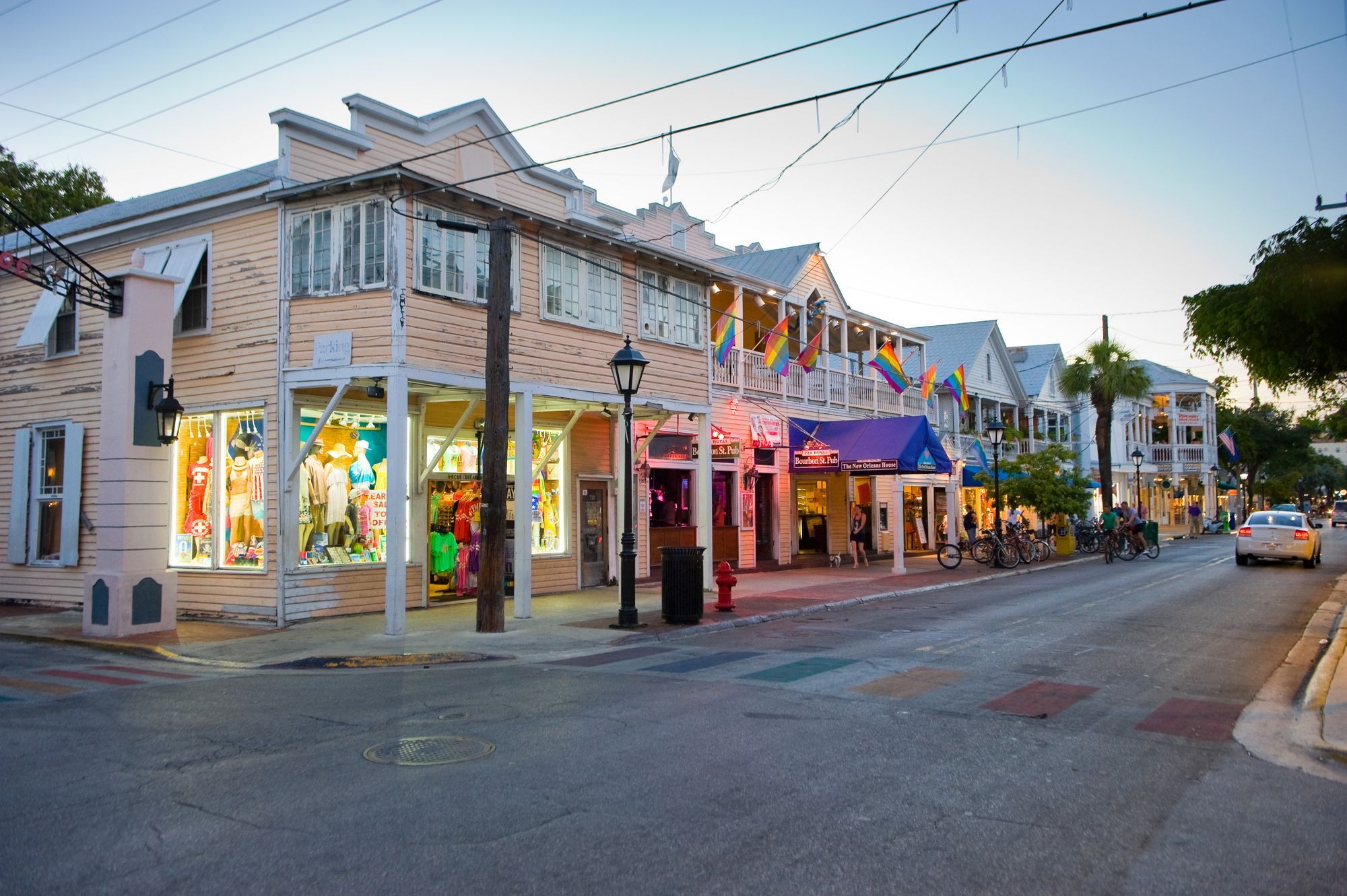 5) Mallory Square And Sunset Celebration
Mallory Square is the place to go if you're looking for some unusual fun. The area is frequented by street performers, artists, food vendors, live music, and whimsical locals. Every day, island residents and tourists gather at this west-facing sport to watch the sunset at the Sunset Celebration, which is not only a beautiful sight and great photo op but also a chance to see stilt walkers and fire jugglers! Mallory Square is also home to several museums, shops, the Aquarium, and several sculptures made by local artists.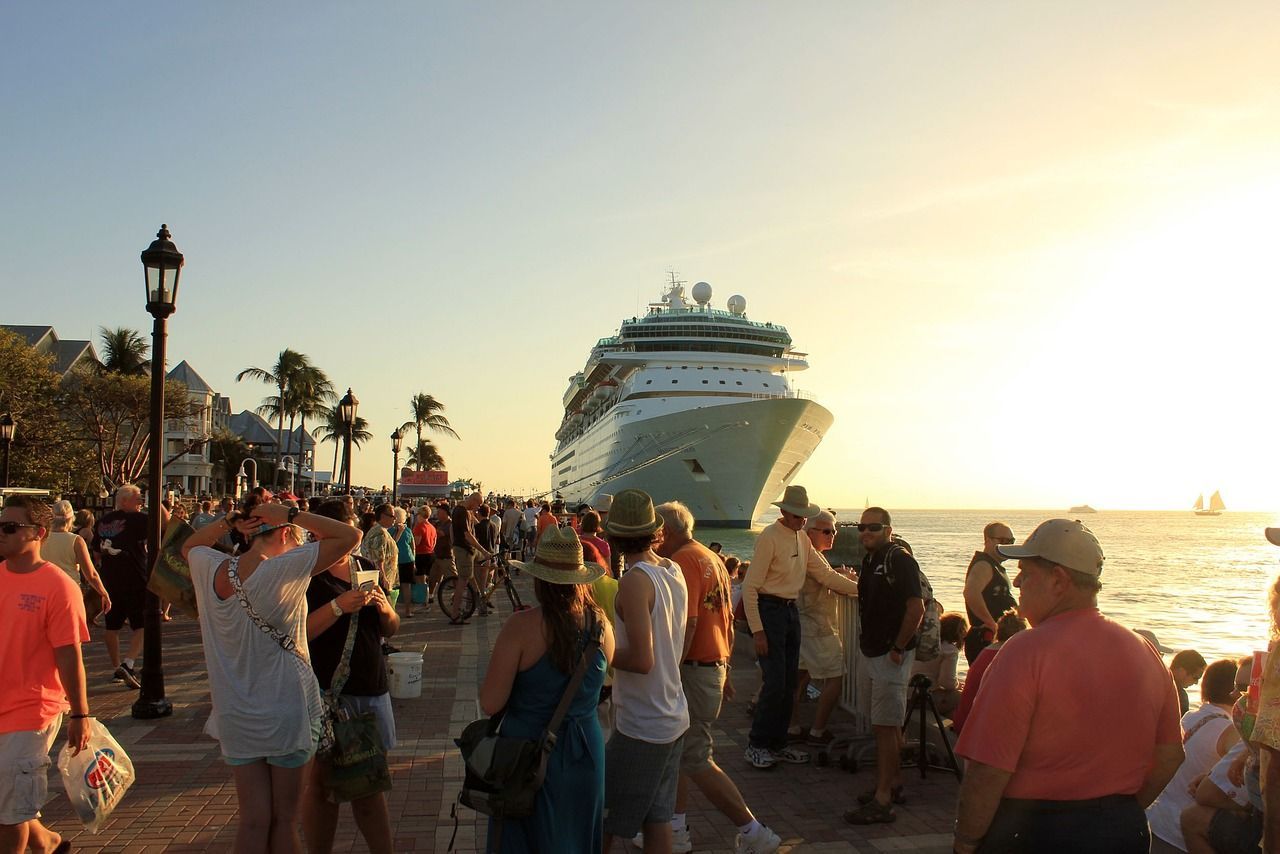 6) The Beaches
What would a trip to a tropical island be without a day at the beach? Key West and the other Florida Keys have some of the most beautiful beaches in Florida. With their clear, calm waters facing the Atlantic Ocean and warm waters bordering the Gulf of Mexico, Key West beaches are perfect for swimming, snorkeling, skiing, parasailing, jet skiing, and a variety of other activities.
Families with young children will appreciate the public facilities and most of the beaches, as all the beaches in Key West are public and not privately owned. Many beaches allow picnics, have beach chairs and umbrellas available for rent, water equipment for rent, and snack bars. Some of the best beaches in Key West include:
Fort Zachary Taylor Beach

Higgs Beach

Smathers Beach

South Beach (don't miss the Southernmost Point photo spot!)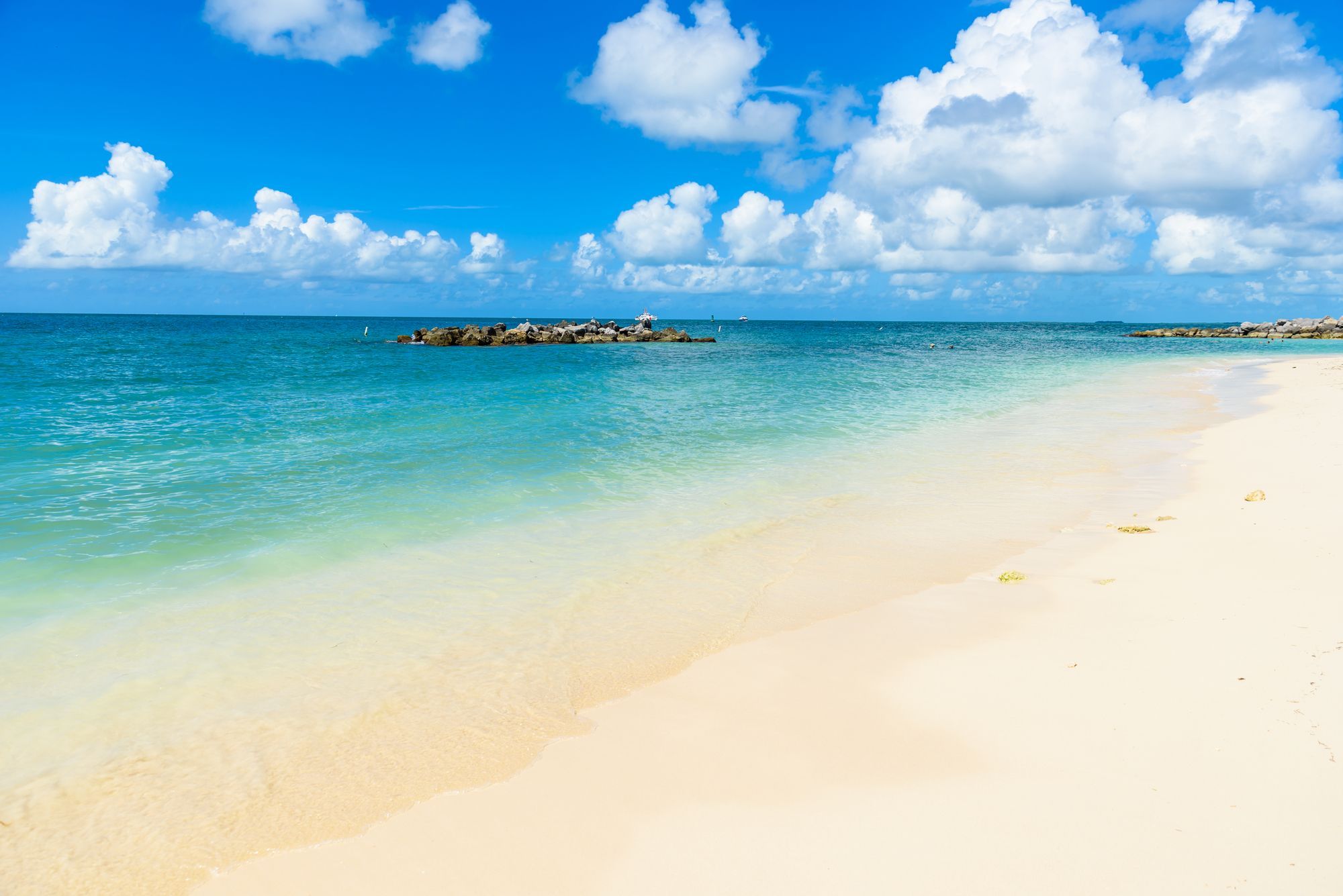 7) Old Town And Trolley Tours
The Key West Historic District is home to most of the interesting places on the island. It is a designated US historic district and has over a hundred points of interest located in only a 4,000-acre area.
It is also here that visitors will find the Old Town Trolley tour system, a hop-on, hop-off tour bus system that stops at nearly every point of interest on the island. Visitors can travel at their own pace and visit many of the island's famous locations. Almost every location already mentioned here is in this district, but some other locations in this district include:
Oldest House Museum and Gardens

The Armory

Basilica of St. Mary Star of the Sea

Captain Tony's Saloon

Key West Heritage House and Robert Frost Cottage

Birthplace of Pan-Am

Fogarty Mansion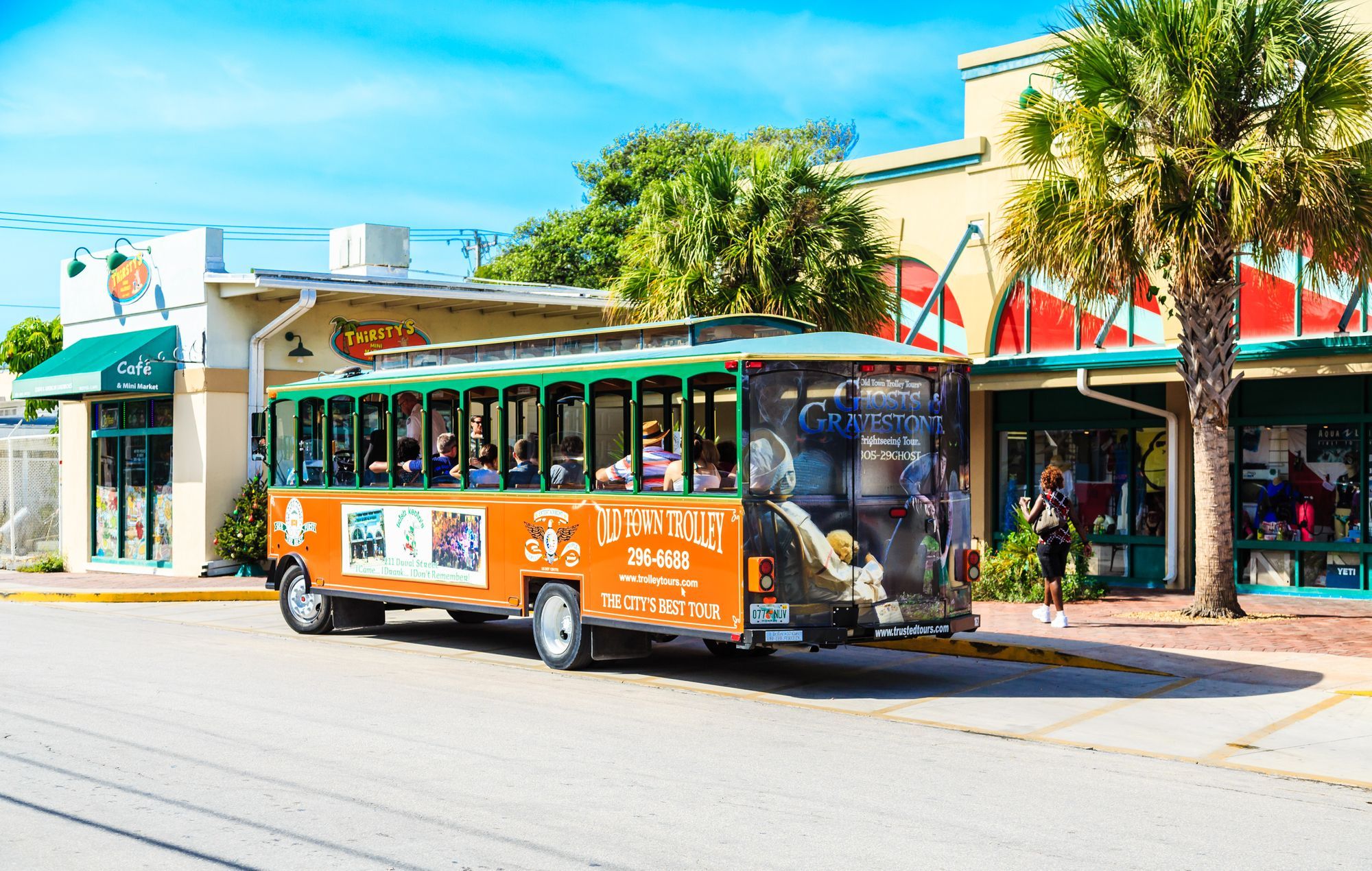 Come This Summer!
So is Key West a good vacation spot? It sure is! If you're looking for a great destination for your summer vacation, pack your bags, drive out over the Overseas Highway, and head to the Florida Keys for an exciting trip to Key West.
If you're looking to explore some of the natural beauty of Key West, the island has much to offer during the summer months, even during hurricane season when the weather can be a little unpredictable. Grab a slice of key lime pie, take a picture at the Southernmost Point buoy, book a boat tour, and plan your activities around the Key West Area.
Tourists who visit Key West always have great stories to tell when they return home. Is Key West worth visiting? Hopefully, these suggestions have you saying "yes!" Summer is the best time to travel to Key West, so if you plan to come, click here and book your Key West excursions today!