When you dream of going to the Florida Keys, it's always about choosing the best time to visit. Key West in November can be perfect because it's not as hot, there are fewer afternoon thunderstorms, and you visit right before peak tourist season.
There are countless things to do in Key West in November, but a little bit of planning goes a long way.
A tour we think you'll love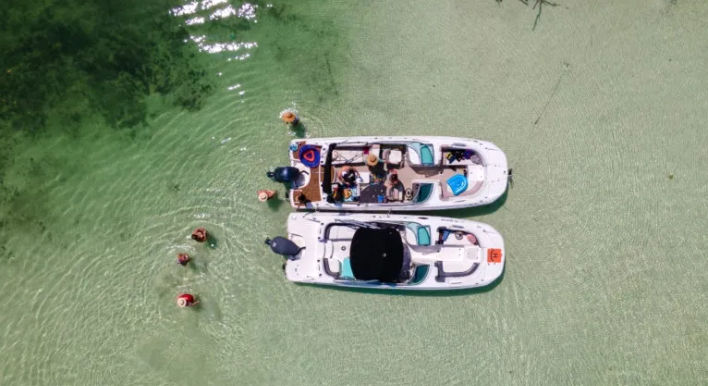 Sandbar Tour For Large Groups
From $1,100
View tour
Experience Key West With A Boat Trip
One of the reasons to visit Key West is because of your love of the water. While you can splash around the historic seaport, it's much better to spend some quality time within the Key West Harbor. It can provide epic viewpoints and give you a better appreciation for all that Key West has to offer.
Various boat tours are available to help you explore more of Key West, such as:
With a captain at the helm who is familiar with Key West, it's possible to see everything. This includes being able to get into the water around the sandbars for snorkeling, swimming around, and taking amazing photos.
November is before peak season, so it's a good idea to book your boat tours so you can visit Key West on your terms rather than settling for whatever tour might be available.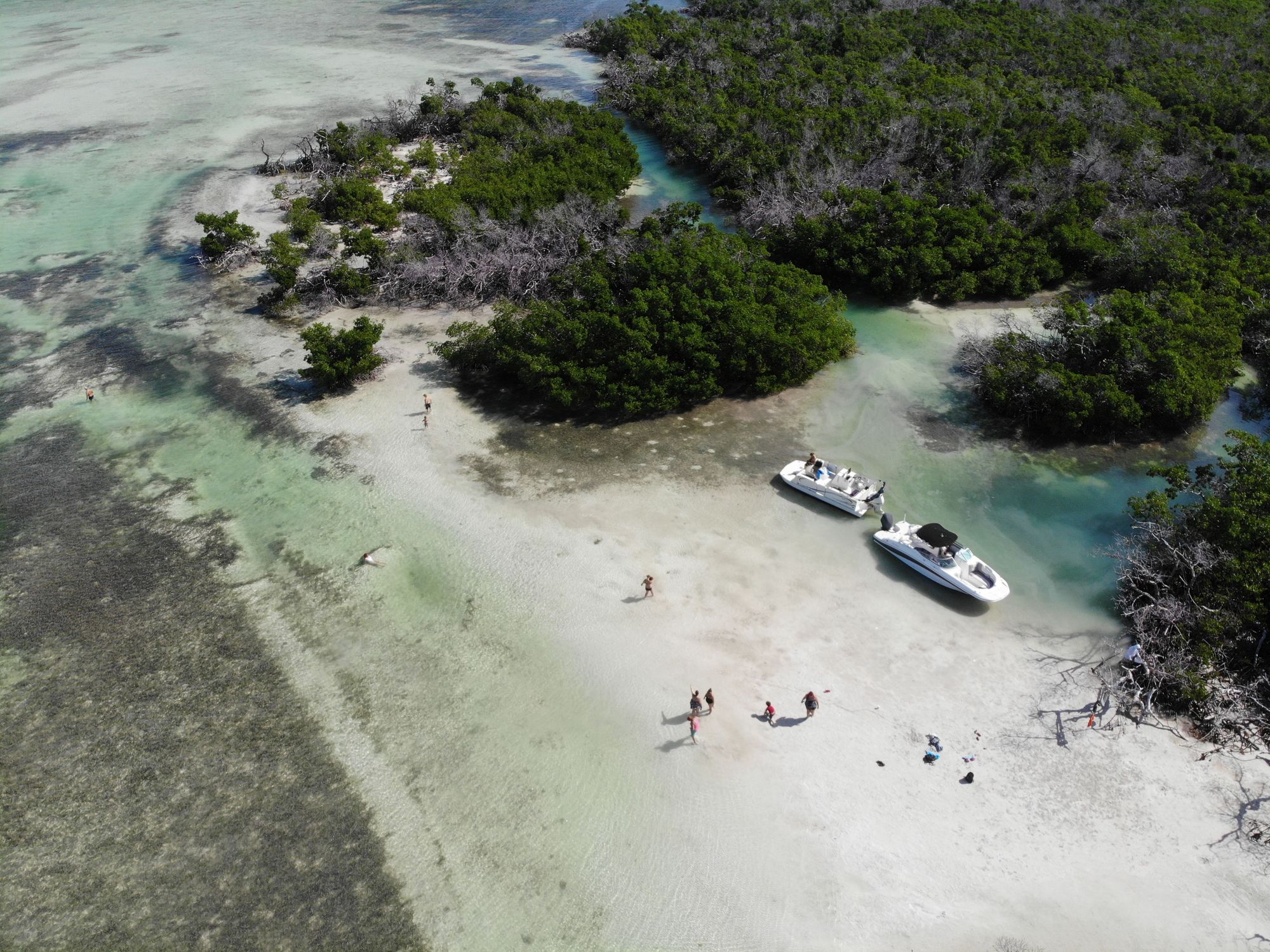 Stroll The Historic Seaport
The holiday season in Key West can be exciting because the evenings are cooler, and places start to decorate for the Christmas holidays.
The historic seaport is one of the free attractions of the Florida Keys that should not be missed. The harbor walk allows you to stroll past all of the impressive boats and yachts. Plus, you'll find plenty of fine dining establishments to pop into for lunch and dinner.
This area became popular in the 1940s and was once known as Key West Bight. Now, it's a one-mile walk from Whiting Street to Front Street, with various historical markers along the way.
Pro tip: The time to visit Key West's harbor area is during happy hour, as you'll find all sorts of drink specials and incredible deals on oysters on the half shell.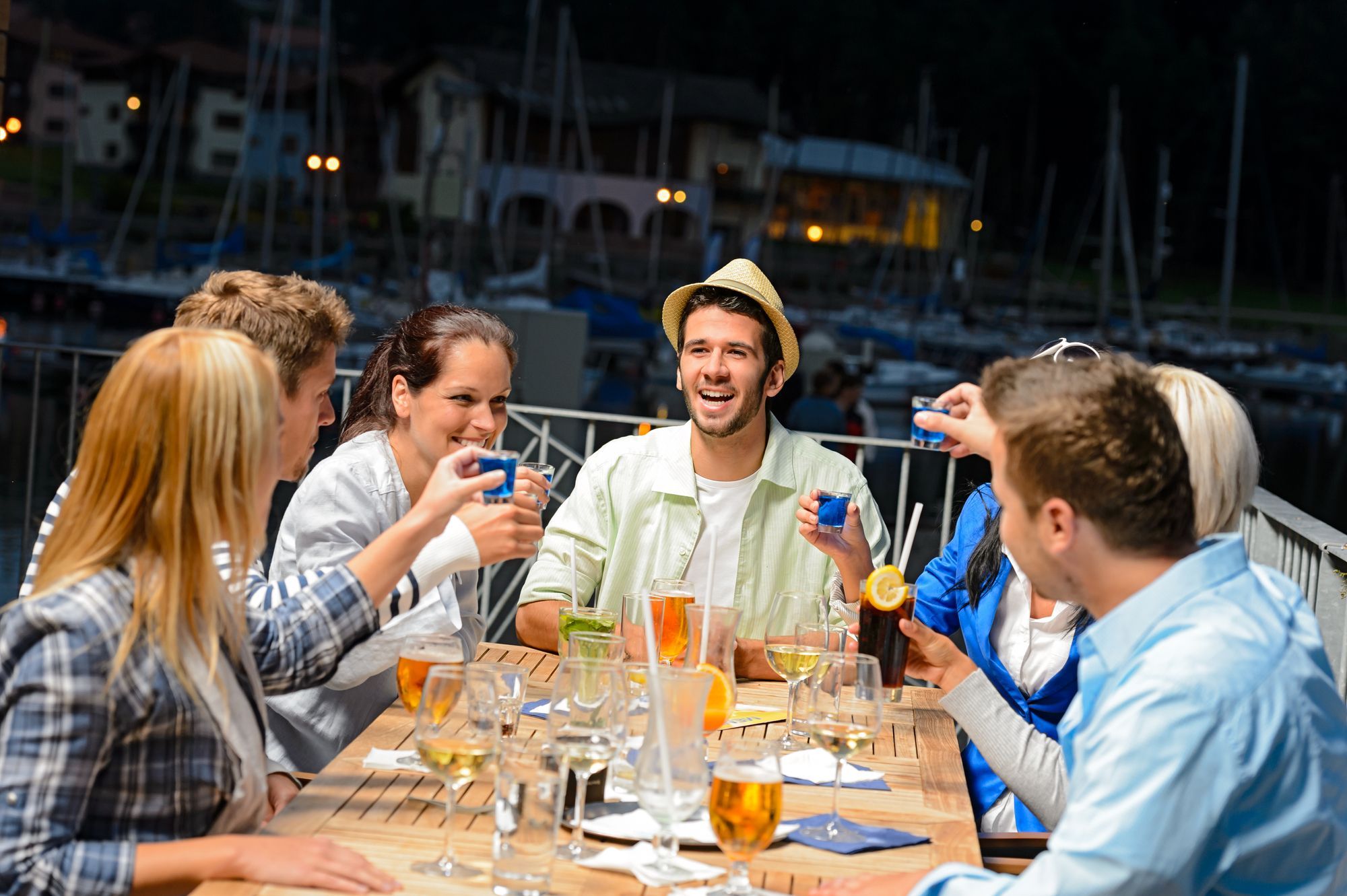 Wander The Downtown Area
Any season in Key West is the perfect time to explore Duval Street. It's considered one of the most popular destinations because it's in the heart of downtown. It offers restaurants, bars, shops, and a few tourist attractions, too.
This is where you'll want to taste some of the food that Key West is known for, including conch fritters, spiny lobster, Key West pink shrimp, and, of course, Key Lime Pie.
If you're looking for a few cool photo ops around downtown, stop into the Key West Aquarium, where you can pet a shark or take a selfie with a giant hermit crab. Roam around the tropical flowers of the Audubon House and Tropical Gardens, too, where you'll also see a massive koi fishpond.
Some world-renowned pubs are found on Duval Street, so consider checking out these:
Hogs Breath Saloon

Green Parrot Bar

Rick's Bar

Sloppy Joe's Bar

Pepe's Café

DJ's Clam Shack
Most places around downtown don't offer reservations. However, if you're willing to wait, the outdoor seating can provide you with the perfect place to enjoy delicious food and the full ambiance of Key West in November.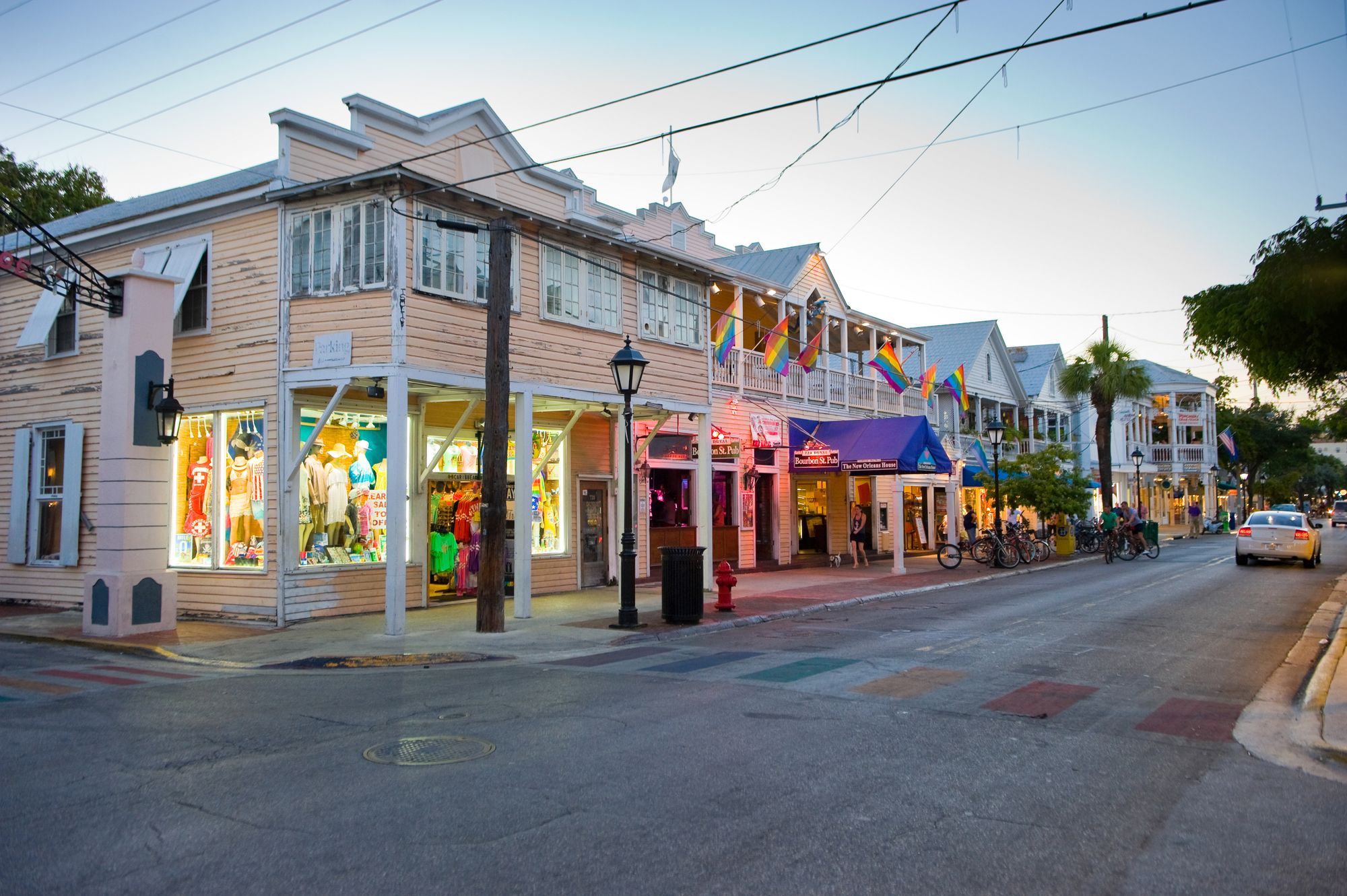 Explore The Southernmost City With Fun Modes Of Transportation
When you visit Key West, you're going to want to explore all that the island has to offer. There's no reason to walk everywhere. The island is about four miles long and two miles wide.
The Duval Loop is a hop-on, hop-off bus service that is free, but it will only cover a small portion of Key West.
You can also choose to rent:
Bicycles

Electric scooters

Golf carts

Cars
This allows you to get everywhere you want to go without having to worry about walking. You can go from the Southernmost City Buoy (the iconic one that tells you that you're only 90 miles from Cuba) all the way to shopping at Mallory Square in a matter of minutes.
While you've got access to transportation, you may want to check out a few extra landmarks, including the Harry S. Truman Little White House, the Key West Garden Club, and the West Martello Tower.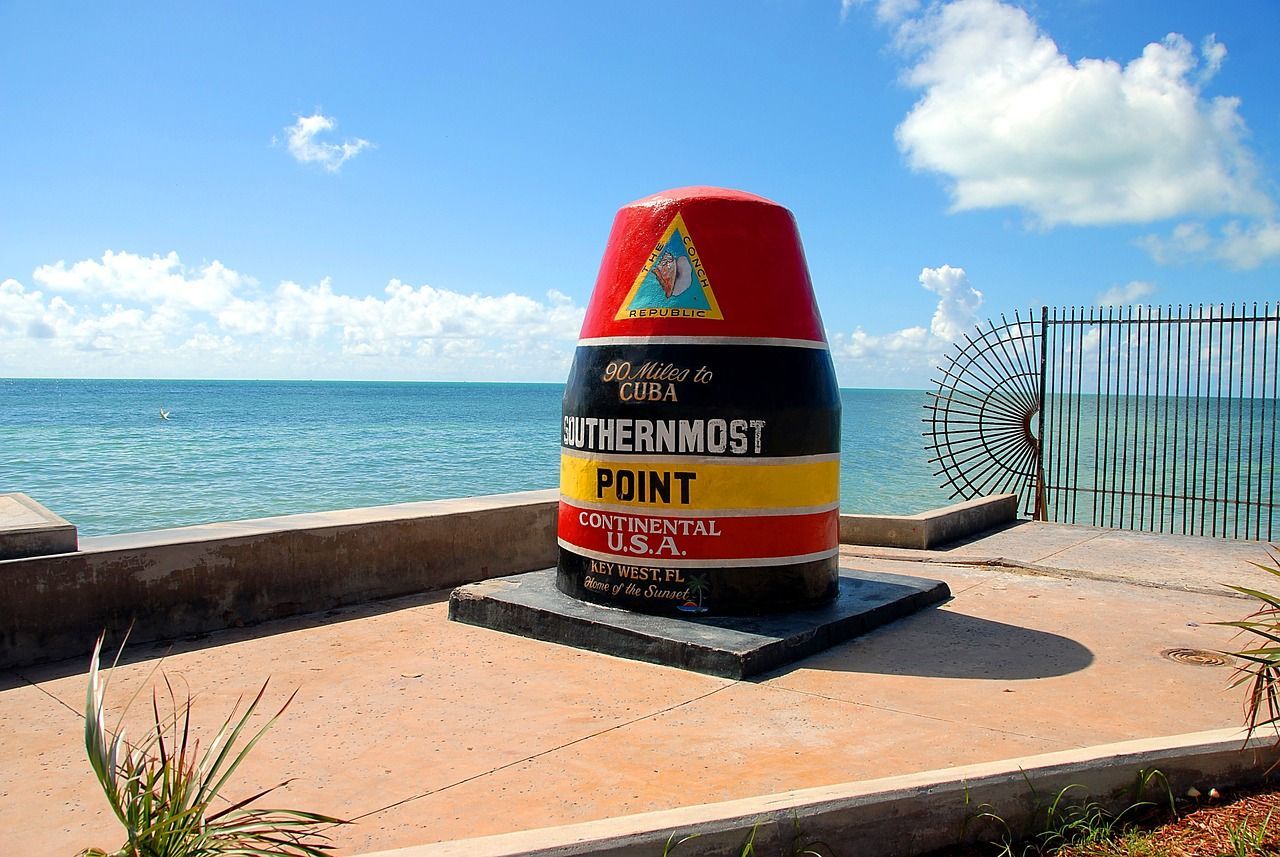 Check Out Special Events Happening In November
Is November a good time to visit Key West? Absolutely. Not only is it the shoulder season between the off-season and peak tourist season, but it's also when there are a lot of special events happening.
Some of the top things to do in Key West in November include:
Boat races

Holiday boat parade

Harbor Walk of Lights

Parrotheads in Paradise Festival

Key West Film Festival
The time to visit Key West will depend on how many events you want to participate in. Film enthusiasts and holiday lovers alike will find something to do during the fall season in Key West.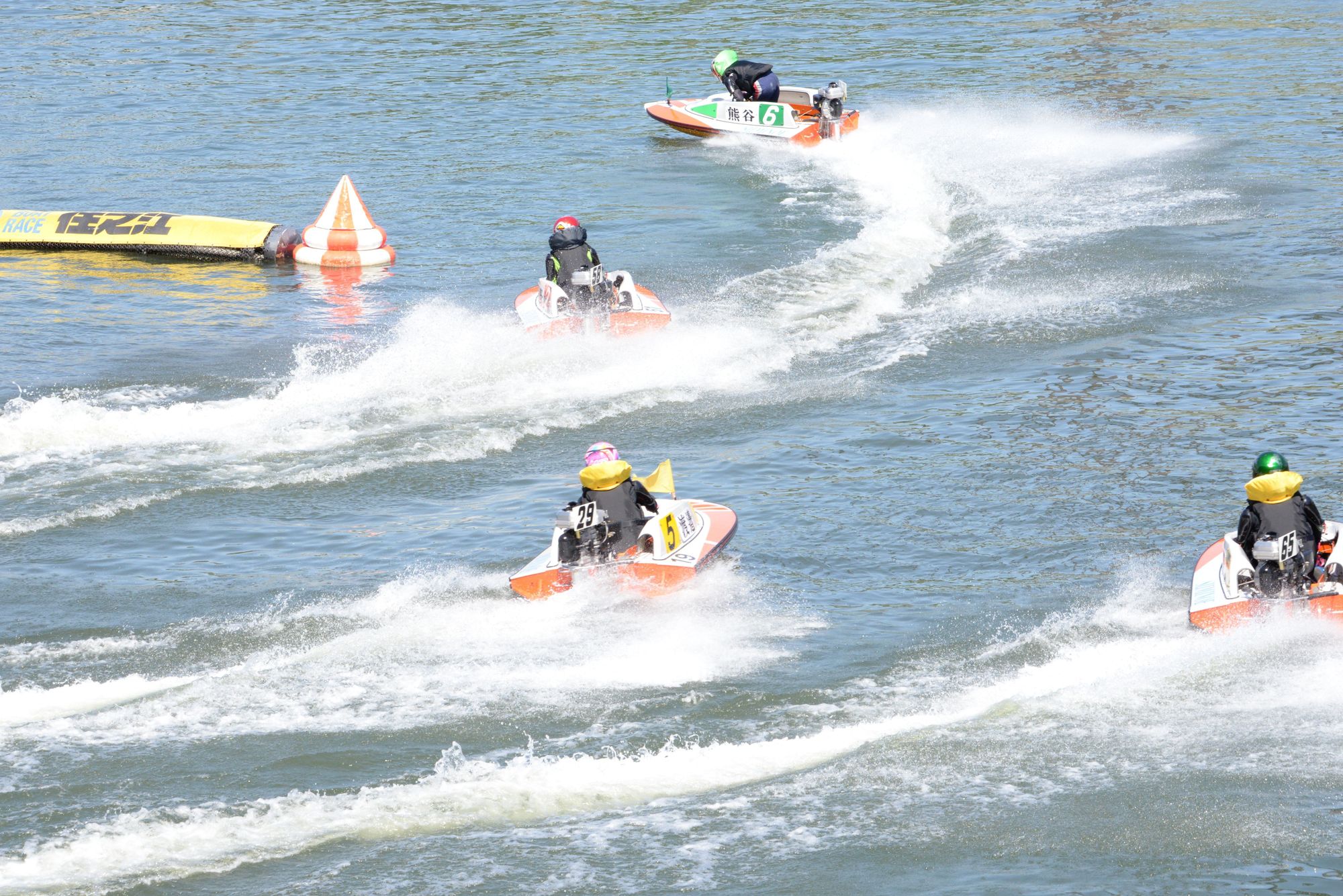 Enjoy A Cocktail On The Beach
One of the best ways to embrace the relaxing vibe of Key West is with a cocktail in your hand and the sandy beach in the background.
Did you know that Key West has more bartenders per capita than anywhere else in the nation? You might as well put that to good use by letting one of the bartenders do what they do best.
Top cocktails to order in Key West include:
Rum Runner

Pina Colada

Daiquiri

Mojito
To have a great time, find a bar that offers live music. Many of the bars and resorts will also have beach parties on the weekends, giving you a chance to set your drink down to play beach volleyball or dance to some reggae.
If you really love to party, it may also be advantageous to book at a hotel right on the beach. While hotel prices will be higher, it will be worth it for the views as well as the onslaught of entertainment options.
Plan For Bad Weather
The reality is that the Atlantic hurricane season can last until November 30. Although it's typically sunny, you may encounter some rain and winds. When this happens, you'll want to have a few indoor places earmarked to spend your time.
You can escape the winter crowds and check out some of these venues:
The Ernest Hemingway Home & Museum

US Coast Guard Cutter Ingham Maritime Museum

Alan S. Maltz Gallery

Florida Keys Eco-Discovery Center

Key West Museum of Art & History

Key West Shipwreck Museum
When you visit Key West in November, you're going to avoid most of the rainy season. The average temperature will be in the 70s and 80s. Still, it's best to pack an umbrella with you. And by knowing of a few indoor venues to explore in Key West, you won't have to worry about getting soaked.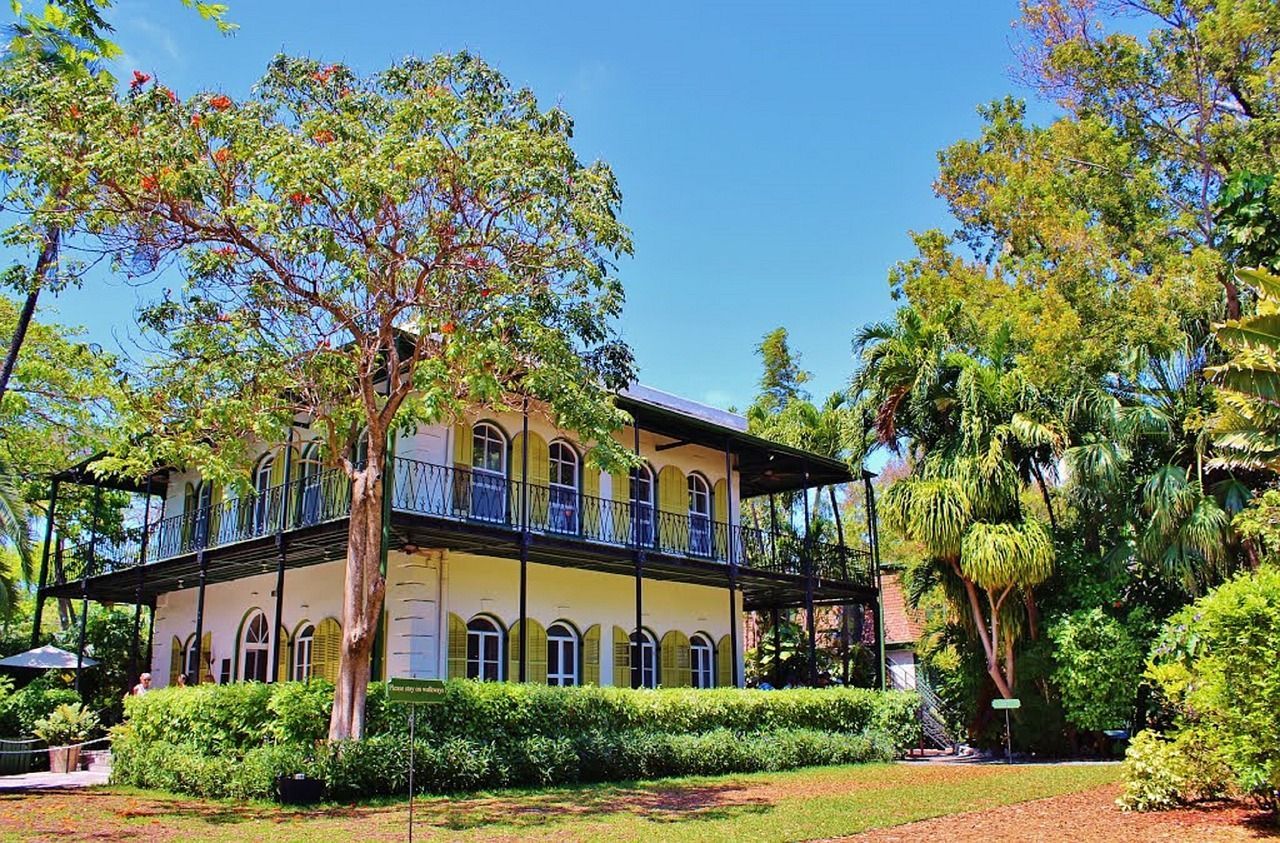 Prepare For The Holiday Season
Key West in November is beautiful, and it can be packed with a lot of things to see and do. It's important to remember that the Florida Keys are a popular destination, so planning ahead is critical for the most unbelievable deals. Plus, you want to be sure you get to do everything you want without seeing "sold out."
Hotel prices will be higher if there is a popular event happening on the weekend you want to visit Key West, too.
Is November a good time to go to Key West? Yes, but the sooner you book, the easier it will be to get the best pricing on hotels as well as various attractions.
With so many things to do in Key West in November, it can be overwhelming to know how to spend your time. One of the best ways to get the views of Key West Harbor and beyond is with a boat tour – and at Key West Boat Trips, we have incredible options that help you make memories when you visit Key West.
Our private charters can help you to relax in the Florida Keys while also indulging in the local flavors of lobster and seafood, soaking up the sun on inflatable floats, and so much more.
Book your Key West boat tour online or call us to learn more about the charters we have available when you visit.