When you're in Key West, it's important to check out a few awesome spots that are reachable by boat ride. This can include not only Snipes Key but also mangrove islands and more. It's a chance to see unique spots and truly discover this amazing part of Florida.
Knowing how to discover the hidden gems of sandbars will be achieved with the help of a knowledgeable and cool captain as well as your own adventurous spirit.
A tour we think you'll love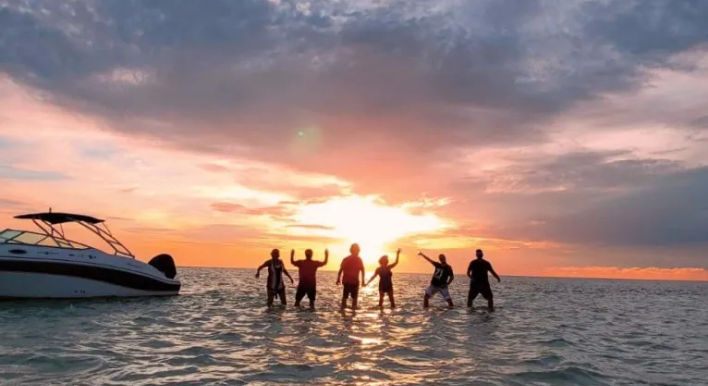 Key West Sunset Cruise
From $450
View tour
Where Is The Snipe Point Sandbar?
The Snipe Point Sandbar, also known as Snipes Key, is located off of Key West. There's no way to get to it except by boat, which means that it's still a hidden gem for most tourists to discover.
Only a handful of tours will even include it simply because of the navigational skills it takes to get there.
Knowing how to get to Snipes Key from Key West can make you feel as though you have some sort of secret knowledge of the Florida Keys. Really, you will feel that day once you discover all that it has to offer.
It's about 25 to 30 minutes away from Key West. That means that you'll have to navigate through the deeper Gulf waters before you get to Snipes Point.
A Few Awesome Spots In Key West
As much fun as Key West is, you owe it to yourself to discover some of the sights that the local boat owners know about. This allows you to board a boat and have a captain take you on a very enjoyable boat tour.
Key West Boat Trips will take you sandbar hopping so you can explore the sun and sand from a completely different perspective. Our captain can navigate the rough and choppy waters expertly so that you can relax.
Along the way, you can visit these spots:
Jewish Basin sandbars

Mud Keys

Snipes Point Sandbar

Marvin Key

Content Keys
How you spend your time at each of the spots around Key West is entirely up to you. The shallow waters can make it easier to find seashells and walk around in the water. You can also follow the trails in the Mangrove Islands to take photos and explore the native wildlife.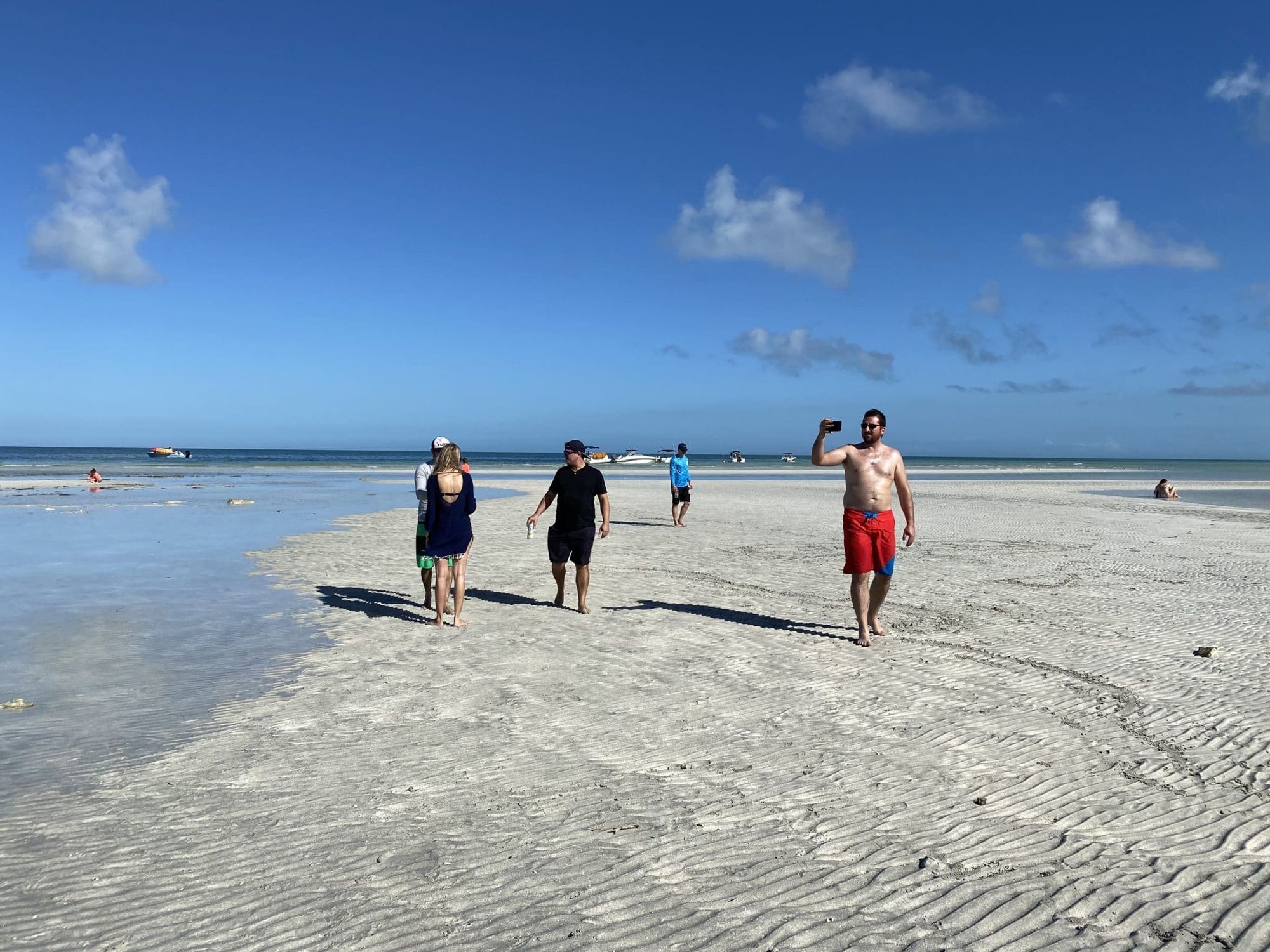 Tips For Visiting The Snipe Point Sandbar And Other Key West Sandbars
There's something you'll need to know about visiting some of the gorgeous destinations on the bay side of Key West as well as along the Lower Keys. You won't be able to visit them with a jet ski or any personal watercraft.
The US Fish & Wildlife Service actually prohibits personal watercraft around the picturesque Mud Key, the Snipe Keys, Content Keys, and Marvin Key.
That means that you need to know how to get to Snipes Key from Key West legally, and that is via a chartered boat trip.
Here are a few tips:
If Snipes Point is busy, visit one of the other sandbars first, like Marvin Key

Wear water shoes so that you can comfortably walk around the sandbars

Be ready to take photos as you may also see dolphins on your boat tour

Talk to your boat captain about what mangrove islands you want to see
When you communicate, you're able to make the most of your Key West trip. Plus, you may get photos that no one else has, like those of the really picturesque Mud Key.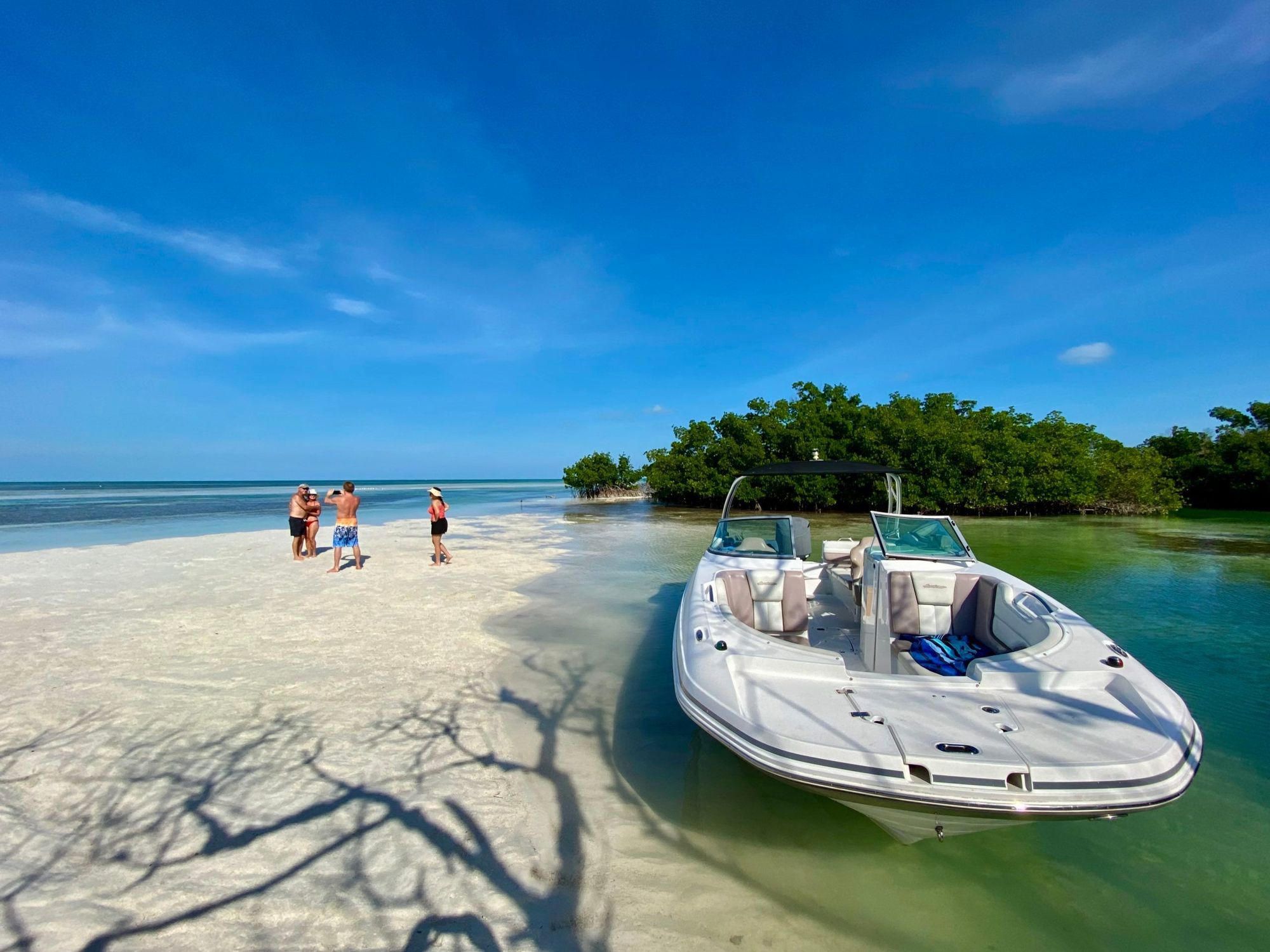 The Best Water Activities Around Snipe Point Sandbar
When you are planning a sandbar tour that will include Snipes Point, various beaches, and more, it's important to know about the activities you can participate in:
Soak up the sun

Snorkel in the shallow waters

Go paddleboarding

Kayak around the sandbar

Pack a picnic lunch

Build a sandcastle

Search for seashells
Whether you're alone, with friends, or you bring out the entire family, there are plenty of activities.
There's something for everyone, but you need to know what you're looking for. If you want to party, Snipes Key is the best of the best. However, when you want quietness and solitude, you may like Marvin Key or the trails of the mangrove islands a bit more.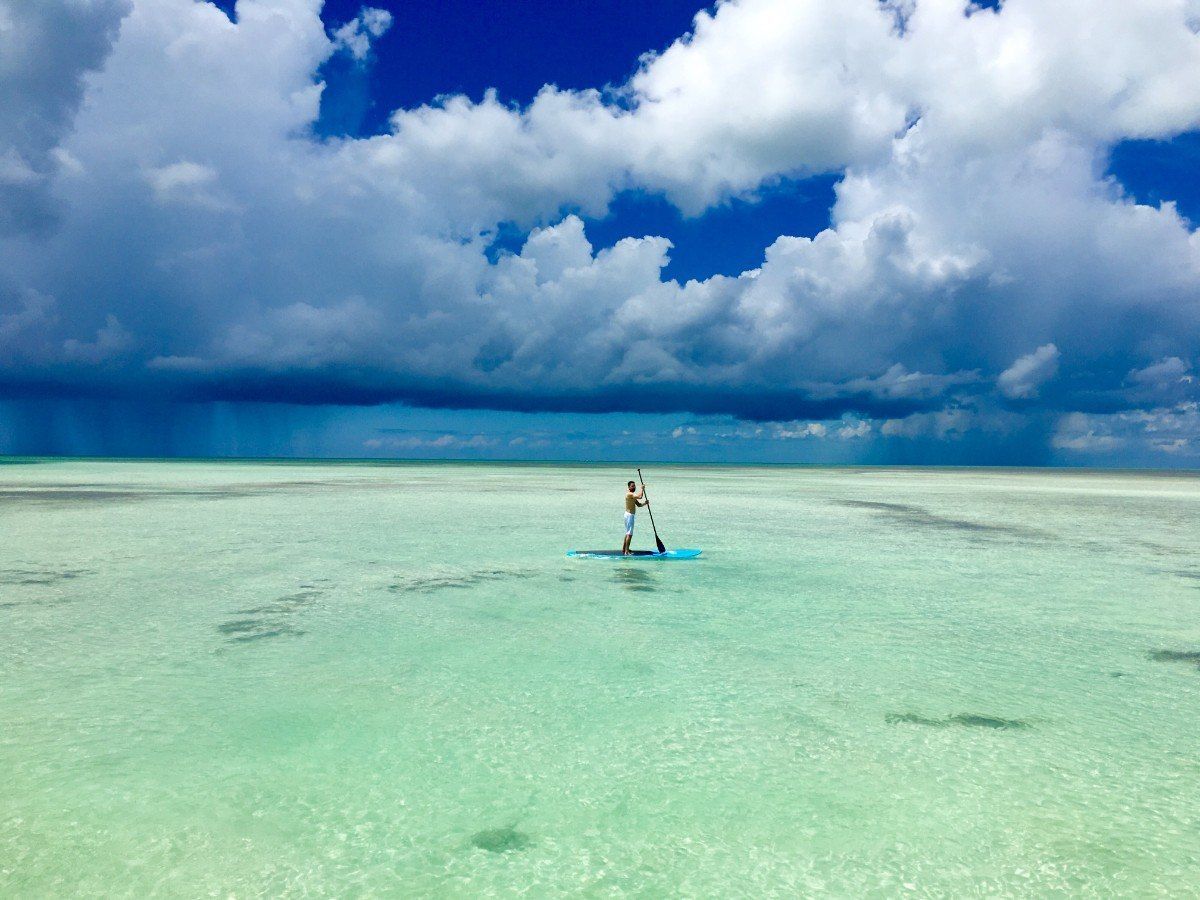 Secluded Beaches To Reach By Boat Ride
When you spend time in Key West, you know that the beaches can be crowded. Especially if you're going during the busiest times of the year (like summer), the beaches are going to be inundated with people as well as kids running all over the place. It's particularly that way on the beaches near the biggest resorts.
That's why a boat tour to explore the sandbars of Snipes Point and beyond can be so thrilling. You get to reach secluded beaches where fewer people are hanging out.
Mud Keys: Despite the name, it's not all mud. There are several secluded beaches. They'll have more mangroves than people.

Snipe Keys: You'll find plenty of spots where you can lay down a towel or set up a chair so you can relax with a drink in your hand or read a book.

Content Keys: If you go a bit further than Key West, you can reach this tropical oasis with secluded beaches.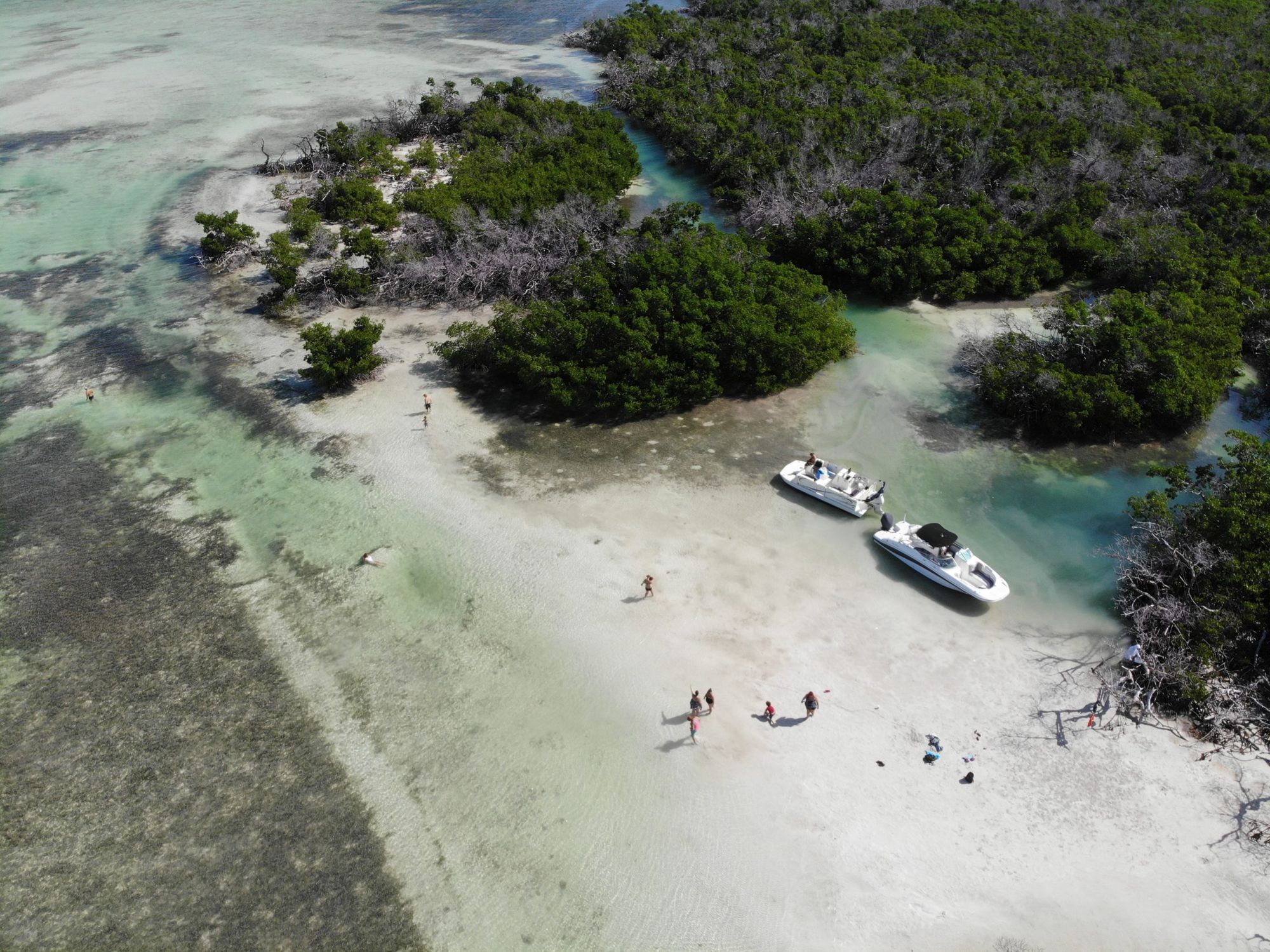 Check Out An Incredible Sunset
You can't really say that you've been on a sandbar tour until you have some Instagram-worthy photos to share with your friends and family. You want to make them envious of your trip to Key West, right?
The picturesque sunset with the Mud Keys in the background can be breathtaking. Depending on the weather of the day, the sunset could include colors of orange, yellow, pink, and purple. You'll be able to dig your bare toes into the sand while you take your pictures.
With the way you pack for your boat tour, you can clink wine glasses with the sunset in the background. You can make hearts with your hands with the help of your significant other.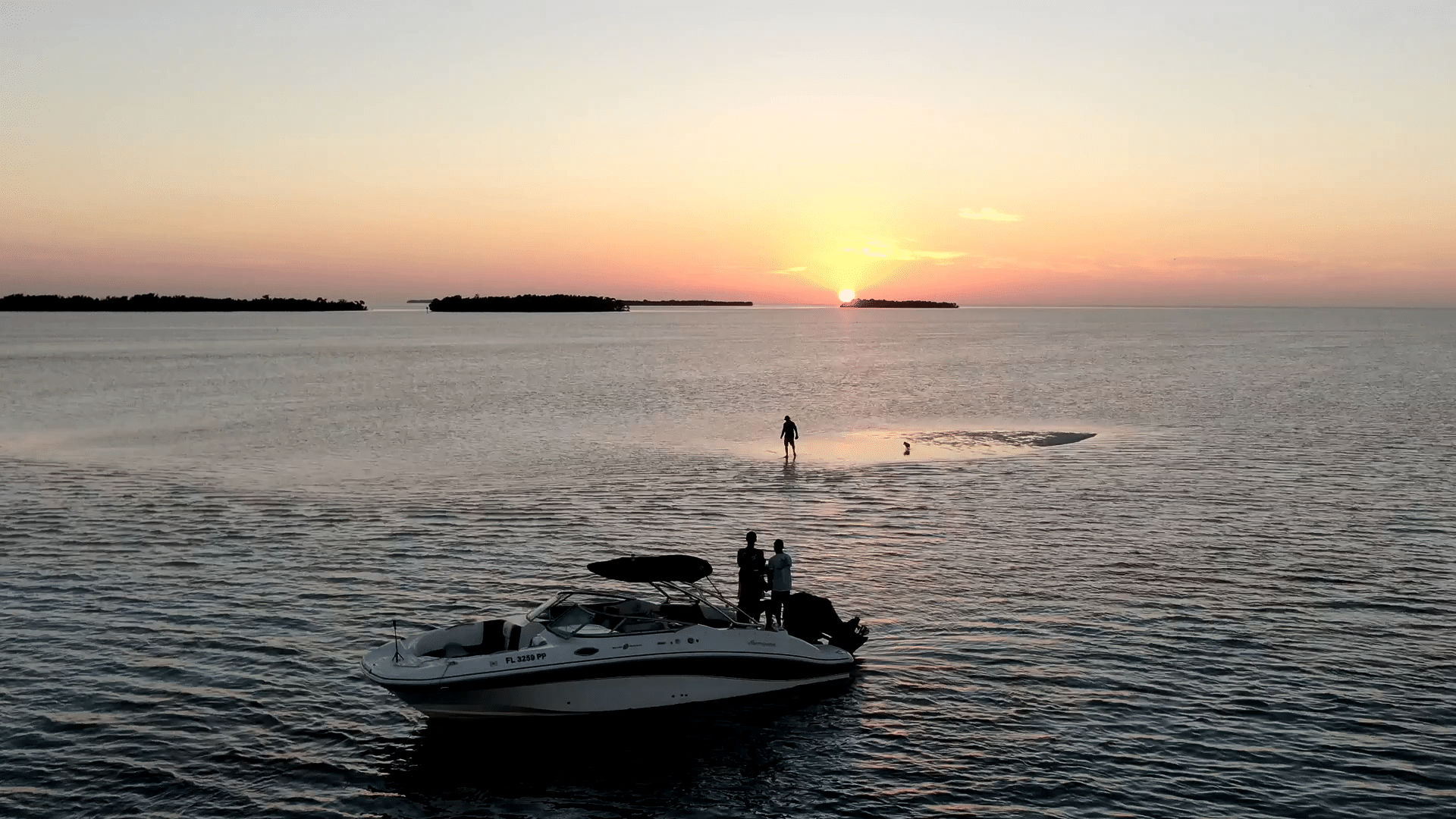 Experience The Beauty Of Snipes Point
More importantly, check out the famous swing of Snipes Point. It's a swing set up in a tree that extends out into the water. Countless people have posted photos on social media where they're swinging on a swing in the middle of the water. Most likely, it's from this swing.
Here's the cool thing: you can swing on this swing. As long as you make it out to Snipe Key, you might as well get your photo on it.
Tip: Be prepared to wait. Since this is such a legendary swing, there may be a line of people waiting to get their photos taken on it, too.
When you want to have the "perfect day" in Key West, start by booking a boat tour with us at Key West Boat Trips. We'll spend the day hopping sandbars so you can play in the shallow waters and enjoy the various adventures of the Florida Keys backcountry.
We aim to provide you with an experience unlike anything else. Sure, you want to see Snipes Point sandbar, but we can also cater to your desire to have an epic day in the Florida Keys. Dine on fresh lobster and seafood, enjoy fruity cocktails, and splash around with a couple of friends.
Every tour can be fully customizable to meet your needs. We'll take you for a half day or full day around Key West, showing you everything from the Mud Keys to the great sandbars around. We specialize in sandbar charters, so you won't find any tour like what we can offer.
Contact us today to start planning your fun day around Key West Snipes Point and beyond!