Key West is a tropical destination that should be on every explorer's bucket list. When it comes time for you to experience the southernmost point in the continental United States for yourself, don't miss out on these hidden gems in Key West.
A tour we think you'll love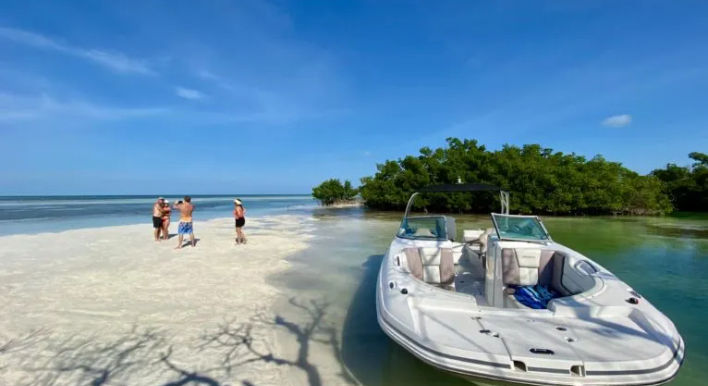 Mud Key Mangrove Safari
From $450
View tour
What Is The "Conch Republic"?
Every Key West resident knows the story. If you want to stand out from the other tourists who flock to the island, it's best if you familiarize yourself with the basics.
On April 23, 1982, Mayor Dennis Wardlow opted to secede from the US in response to a border patrol blockade. His reasoning was that if the United States was going to treat the Florida Keys like a foreign nation, they might as well be one. Now in its fifth decade, the movement remains, holding fast to mottoes such as "People who seceded where others have failed."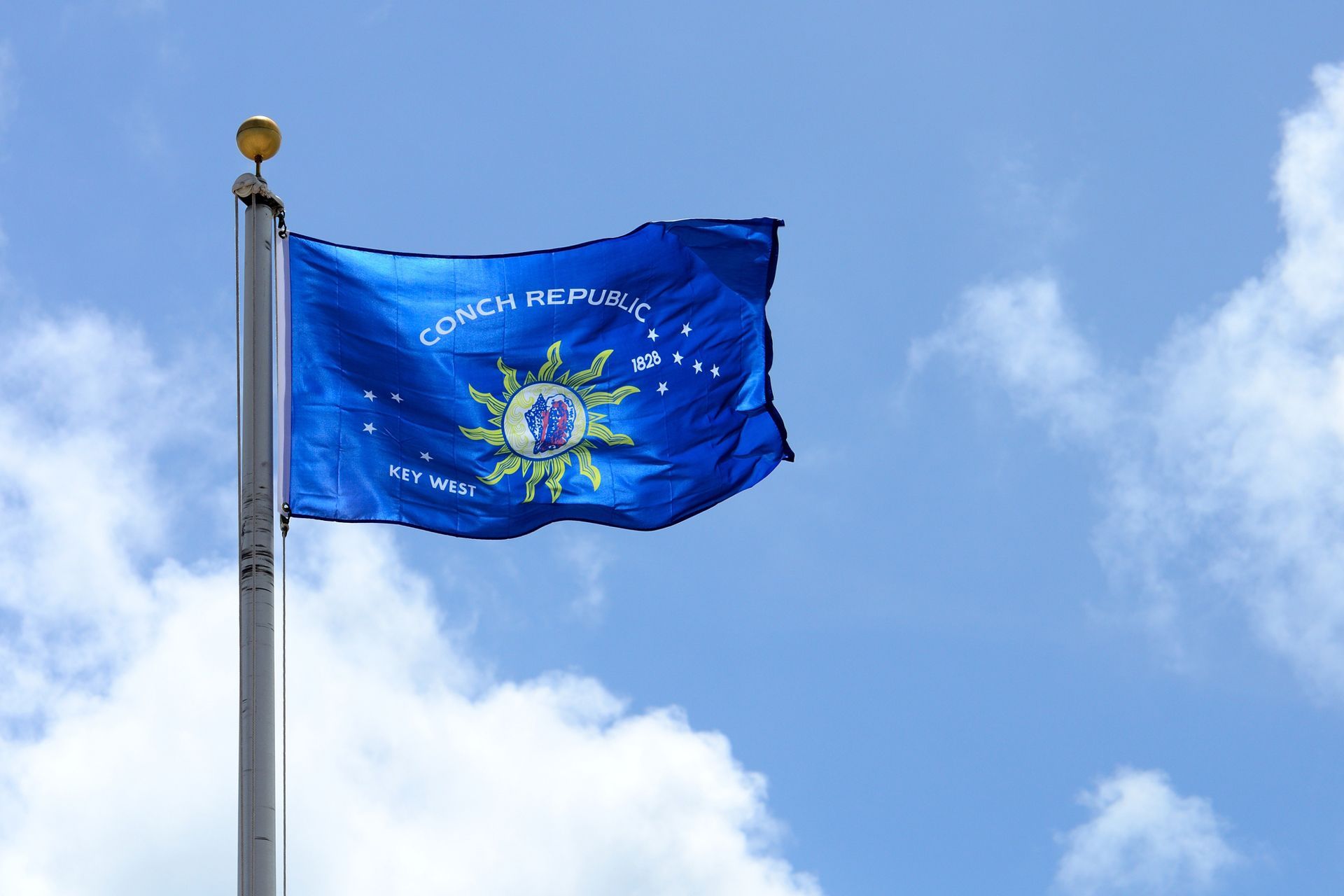 Key West Hidden Gems
Sure, you can pick up on the Key West vibe just by taking a stroll down Duval Street or catching live music at the Pier House Resort. But there's no reason to limit yourself to the uber-touristy destinations when visiting Key West Florida.
If you really want to get a feel for Key West's history, you should dig a little deeper. Our guide will show you where to find some of the best hidden gems Key West has to offer. You'll feel like a true resident of the Conch Republic by the time you're ready to leave!
While you're making your plans, be sure to check out some of the unique sunset cruises that we offer. A sandbar cruise through backcountry waters will set your cares adrift. Click here to find out more about our available selections.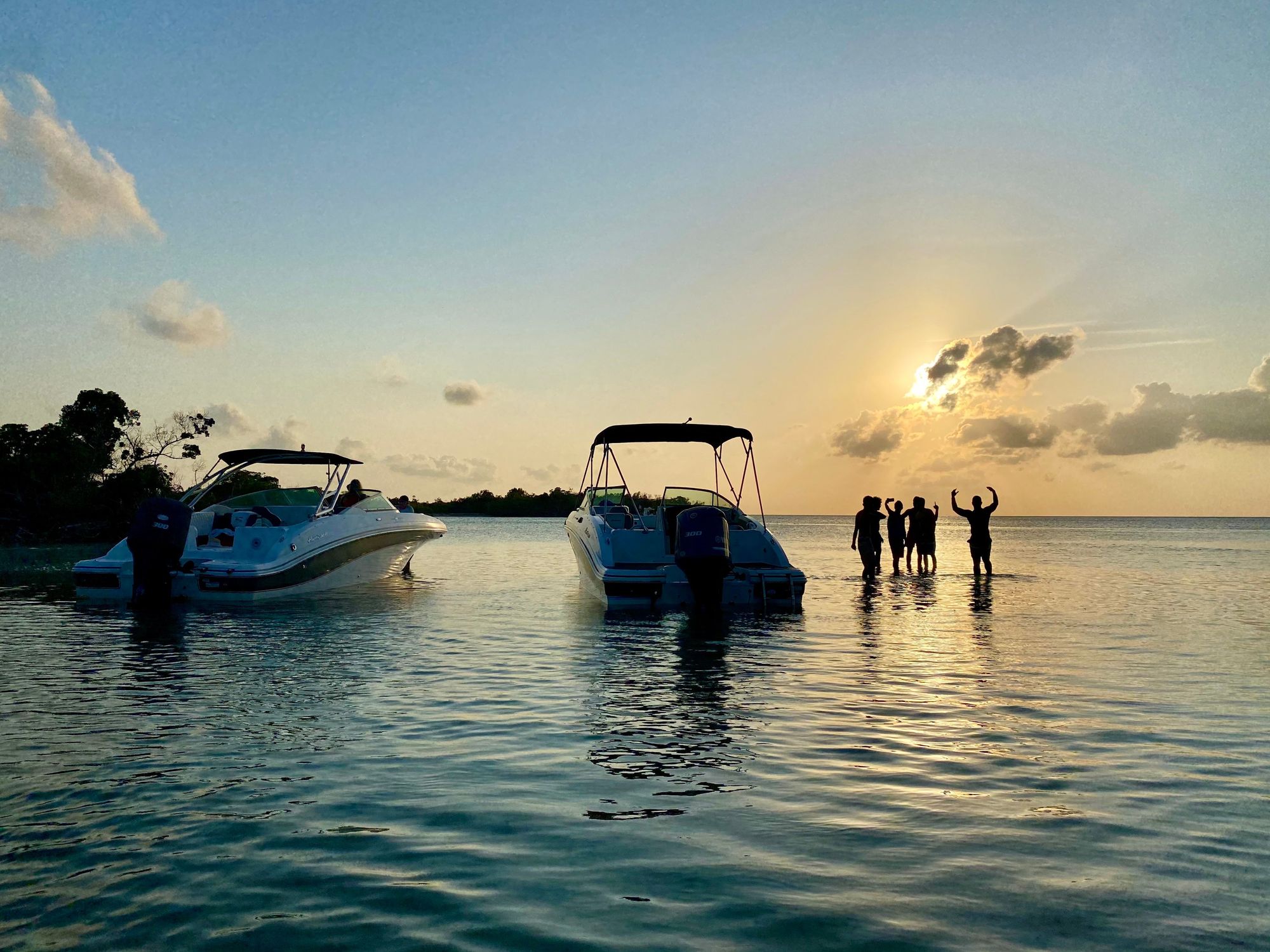 1) Key West Cemetery
Sprawling across nearly 20 acres at the foot of Solares Hill, the Key West Cemetery marks the resting place of over 100,000 people. When you consider that the living population of Key West is only around 30,000, this is an impressive number.
You can rent a bicycle nearby and explore the graves and monuments, which include a memorial dedicated to the 260 sailors whose lives were lost when the USS Maine exploded in 1898. There's an entire portion of the cemetery devoted to Cuban freedom fighters, and many soldiers from the Civil War and the Spanish-American War are also buried here. When you wander around the tombstones, you'll understand why Key West Florida turns up on so many lists of America's haunted cities.
Where exactly is Key West Cemetery located? Its physical address is 701 Passover Lane, but it's so large that it's hard to miss. If you're having trouble getting your bearings, we recommend taking the Old Town Trolley Tour. You'll learn a lot about the area and get a solid idea about where you'd like to spend your time.
2) Blue Heaven Rooster Cemetery
Another cemetery? Yes, but this one has the distinction of being for departed poultry instead of humans. That's right – this is a graveyard for roosters, located in the courtyard of Blue Heaven, one of Key West's best-known eateries.
Originally, the graveyard was devoted solely to fighting cocks. But there are other species buried there as well, including several of Hemingway's notorious six-toed cats.
As long as you're at Blue Heaven, explore the property to see if you can find the secret garden. The property has played host to numerous establishments over the years, from ice cream parlors to pool halls. It was even home to a brothel at one point.
Don't leave without trying the Key Lime Pie – it boasts several inches of meringue and makes a superb photo op!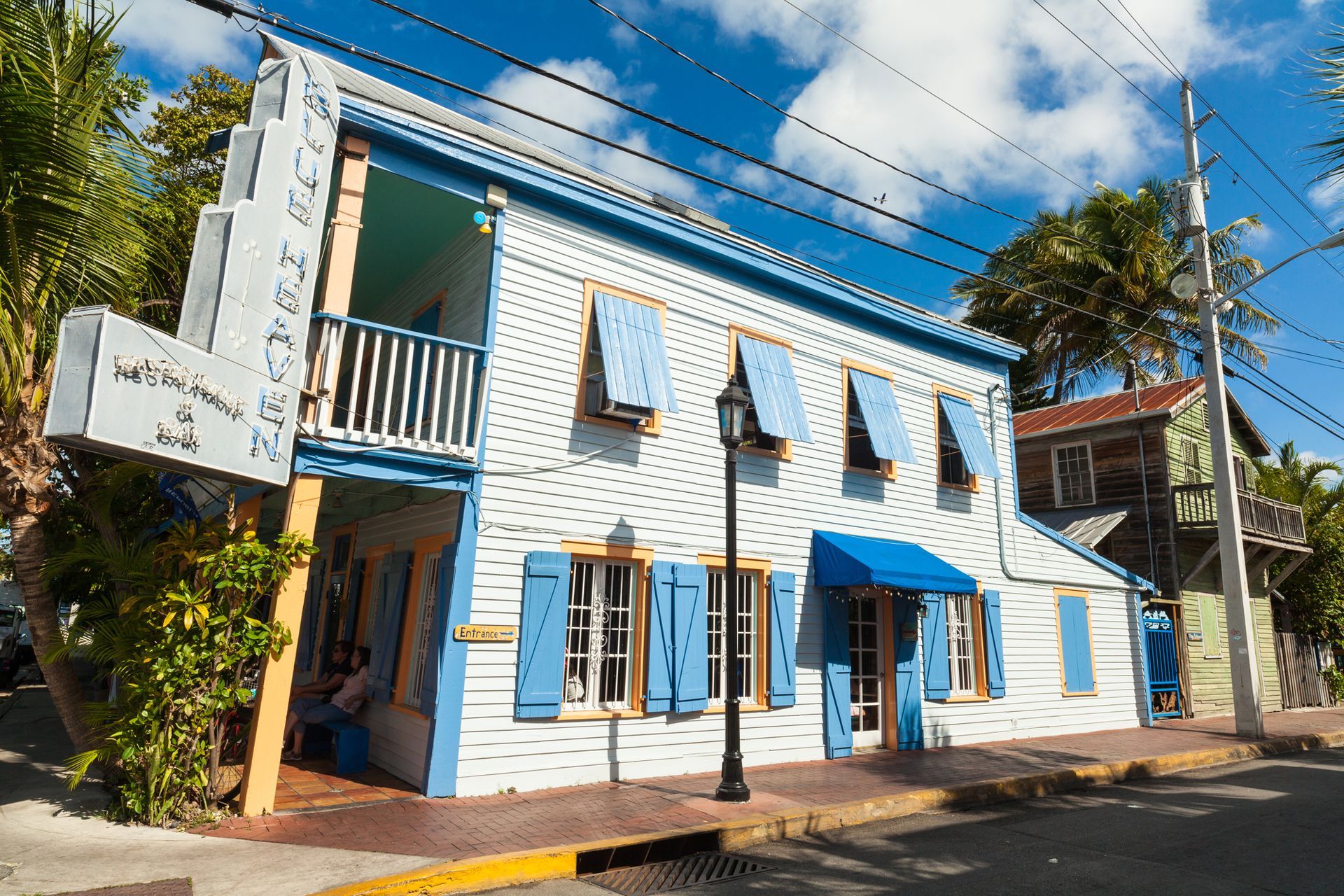 3) 5 Brothers Grocery & Sandwich Shop
Stepping into this local eatery may not make you an honorary Key West resident, but you'll definitely feel like one. Just a block from the Key West Cemetery at the intersection of Southard and Grinnell, 5 Brothers is a convenient stopping point for lunch.
While the sandwiches are excellent, this is also a grocery store with an emphasis on Cuban staples. Family-owned since 1979, the establishment offers arguably the best cafe con leche on the island (even beating out the famed Cuban Coffee Queen).
Other tempting selections include pan Cubano, ropa vieja, picadillo, and BBQ pork sandwiches. You can even pick out a hand-rolled Cuban cigar to savor after your meal.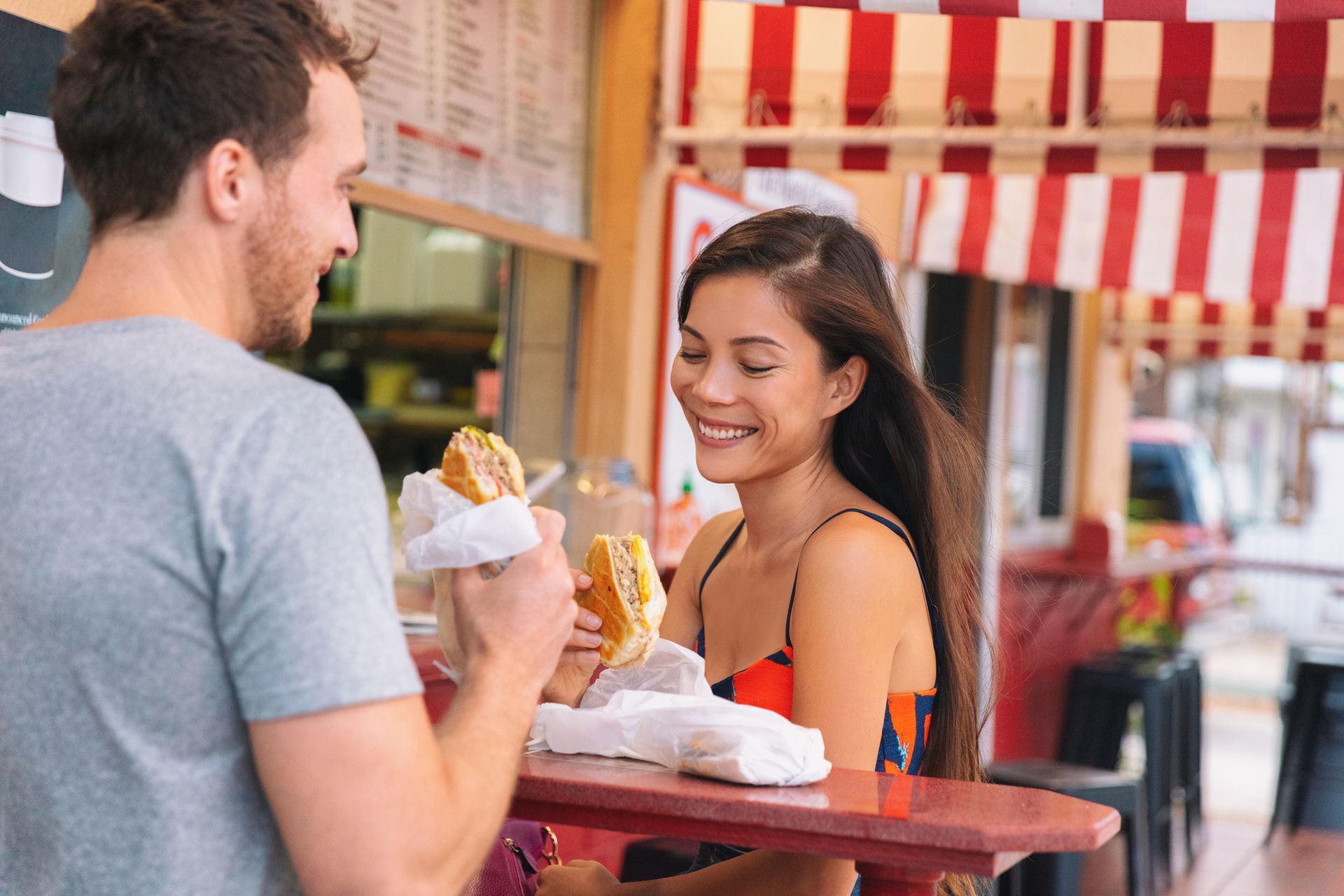 4) USNS General Hoyt S. Vandenburg
Scuba divers won't want to miss this opportunity when it's time to visit Key West. The USNS General Hoyt S. Vandenburg is part of the Florida Keys Shipwreck Heritage Trail, laid to rest on the floor of the Atlantic Ocean in May 2009.
The ship was originally named the USS General Harry Taylor and was part of a class of Navy ships that were built during World War II. Her sinking was a deliberate act on the part of a development company called Reefmakers, who wanted to use the ship to create an artificial reef.
All of these elements converge to create one of the most exciting and historic dives in the Florida Keys. While you're exploring, keep an eye out for some of the area's spectacular marine life, which includes but is not limited to the following:
Barracudas

Sea turtles

Goliath groupers

Spotted eagle rays
Note that this is a proper dive, not a snorkeling tour. If you aren't a diver and you'd like to take a snorkeling tour while in Key West Florida, try contacting a local company like Key West Boat Trips.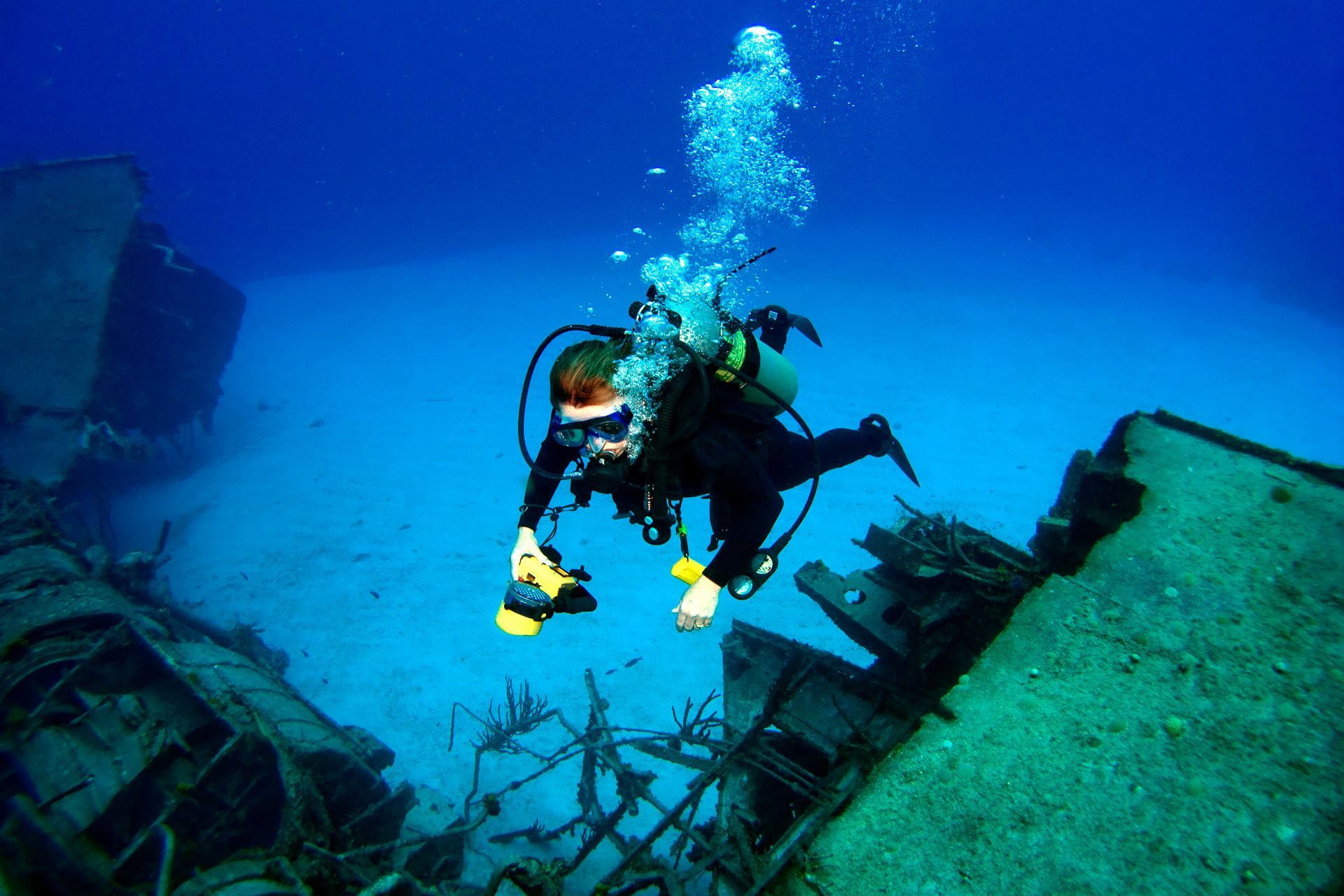 5) Old Town Parking Garage
In Old Town Key West, you'll find an amazing place to view the island after the sun goes down. Unlike the La Concha Hotel and the Lighthouse Museum, which draw large crowds in the post-sunset hours, the Old Town Parking Garage allows you to take in the historic sights of the city without going elbow-to-elbow with other tourists.
The building is located at the corner of Grinnell and Caroline Streets. Start your evening enjoying a cold beer and live music at Finnegan's Wake, then head over to the rear stairwell of the Parking Garage on James Street. If you want to use the building for its intended purpose during the day, there's a "Park N Ride" service available on the Grinnell Street side.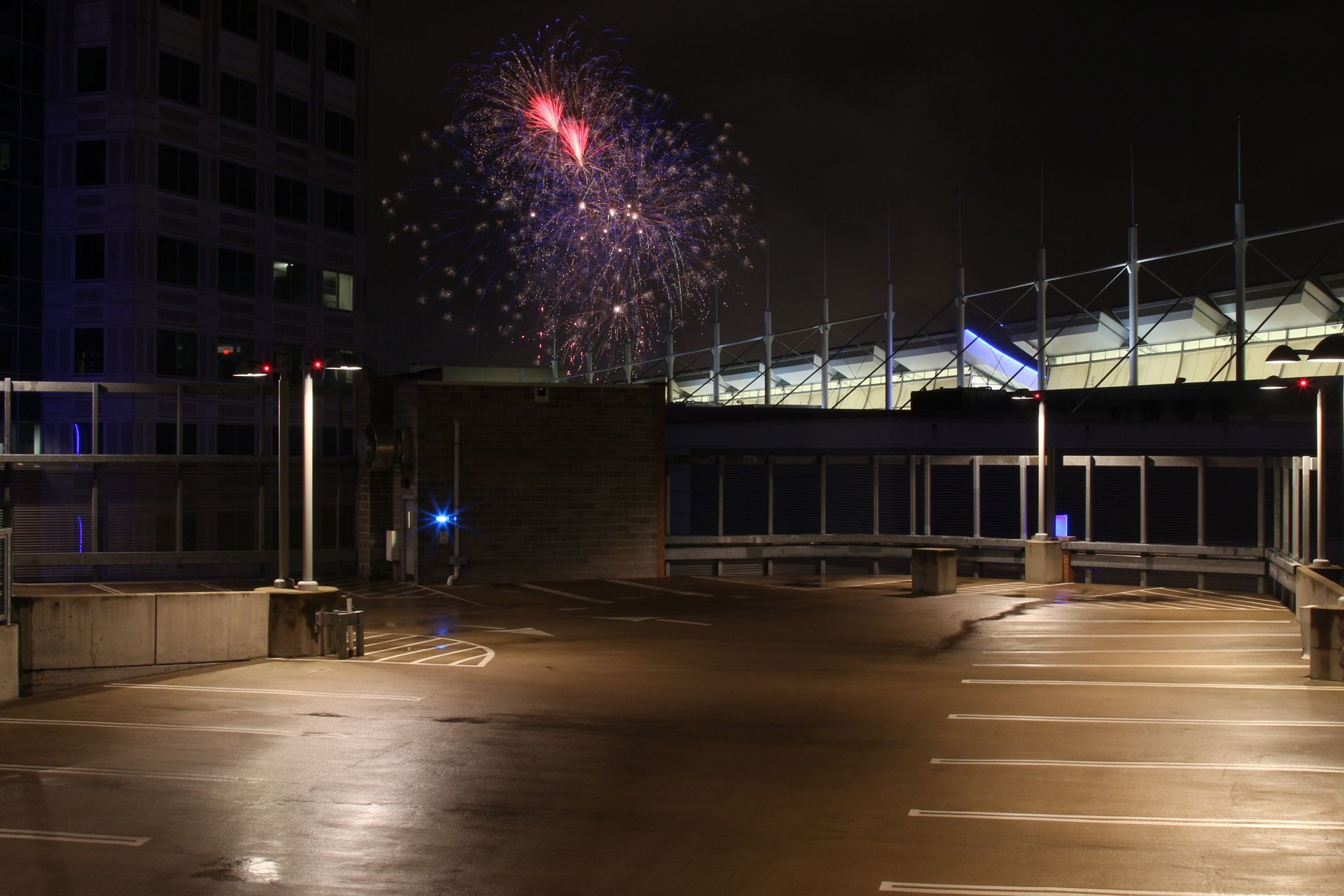 6) Key West Lighthouse
Tons of visitors to the Florida Keys will come to the island and seldom leave the action on Duval Street. That's a shame, because Key West has a lot more to offer. This lighthouse, for example, is one of the crown jewels of Key West's historic district.
When John Simonton purchased the island in 1821, disastrous shipwrecks were a common occurrence in the Florida Keys. As such, Simonton planned to transform Key West into a wreckage and salvaging center. When he wrote to the Secretary of the Navy to inform him of this plan, the US government stepped in to build a Navy base and fight off the piracy that was spreading like wildfire throughout the area.
The lighthouse was built as a means of helping mariners navigate the potentially treacherous waters, thereby increasing shipping traffic to the Florida Keys. Though the structure has been rebuilt and refurbished several times throughout the years, the latest restoration gives it a 19th-century vibe.
All in all, this is a splendid Key West attraction and a worthwhile place to spend your day.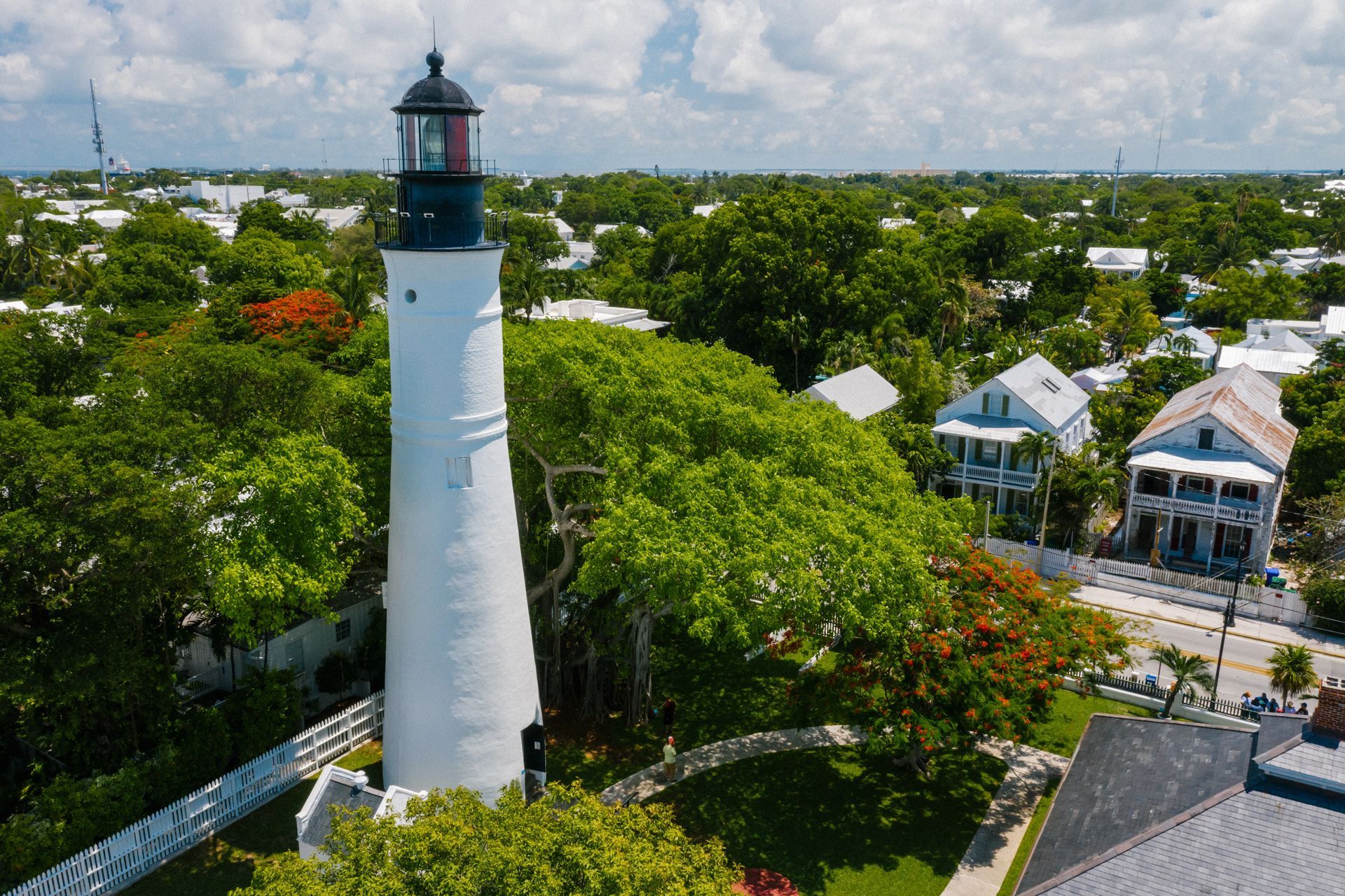 7) Key West Garden Club
The West Martello Tower is one of Key West's National Historic sites and home to these stunning tropical gardens. The setting alone, an old Civil War fort, would be compelling even if it weren't for the enticing blooms and heavenly sea breezes. The combination marks this spot as one of those Key West attractions that shouldn't be missed.
This is a non-profit organization that's open to the public. While you're strolling through the tropical gardens, take a break every so often to gaze at the horizon. You might just spot a few dolphins and sea turtles out riding the waves.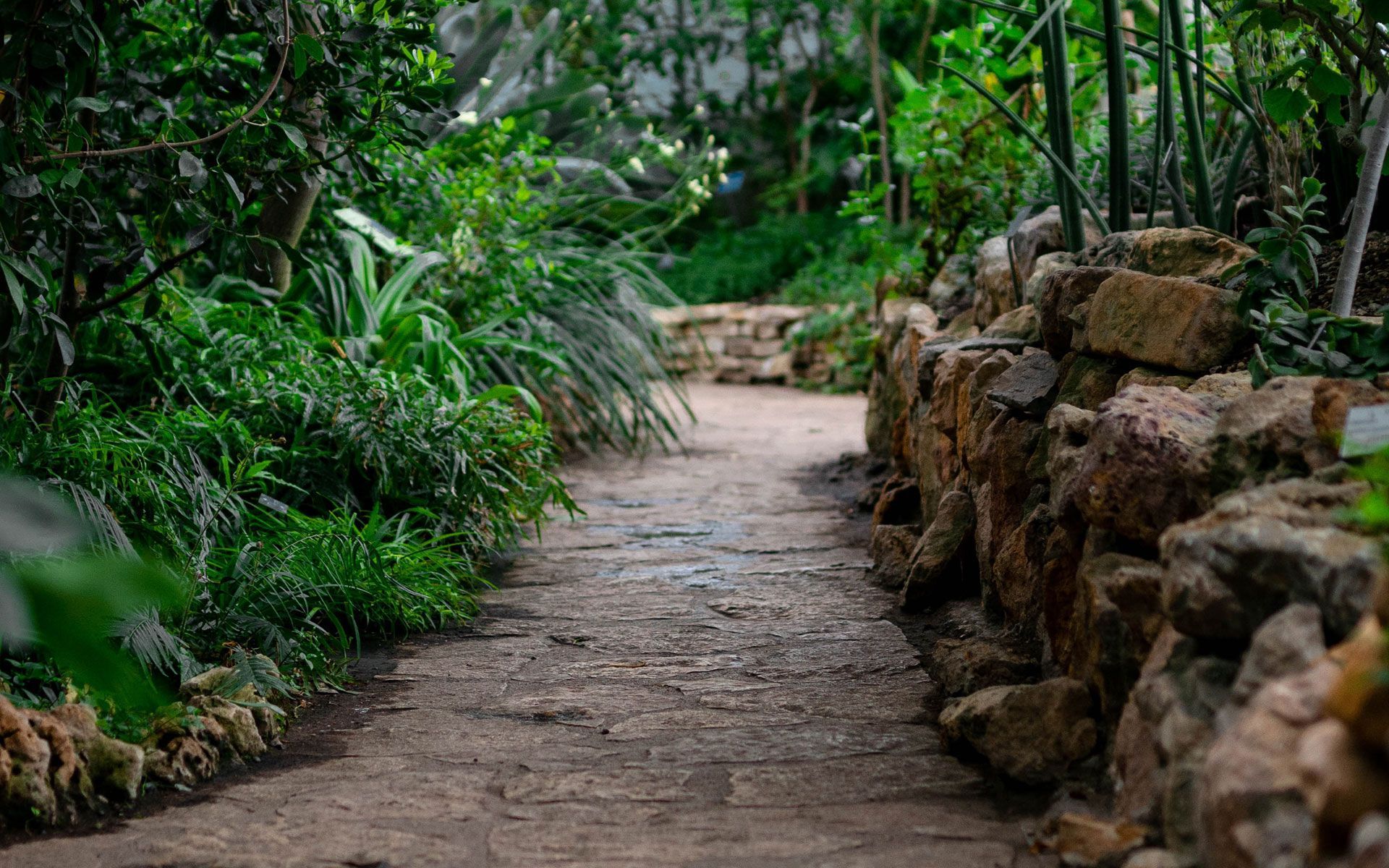 8) Key West Museum Of Art And History At Custom House
Take in some of Key West's unique history at the Custom House, the architectural star of the island. Its impressive brick facade welcomes you to Mallory Square, even from a distance.
As the southernmost point of the US, Key West Florida is in close proximity to major trade routes, and has therefore long served as a beacon to entrepreneurs. Even if you're not interested in a history lesson, Custom House is worth a look for its architecture alone.
Like Blue Heaven and the lighthouse, the building has undergone many changes through the years, but the most recent renovations – in 1999 – really succeeded in capturing the spirit of the structure.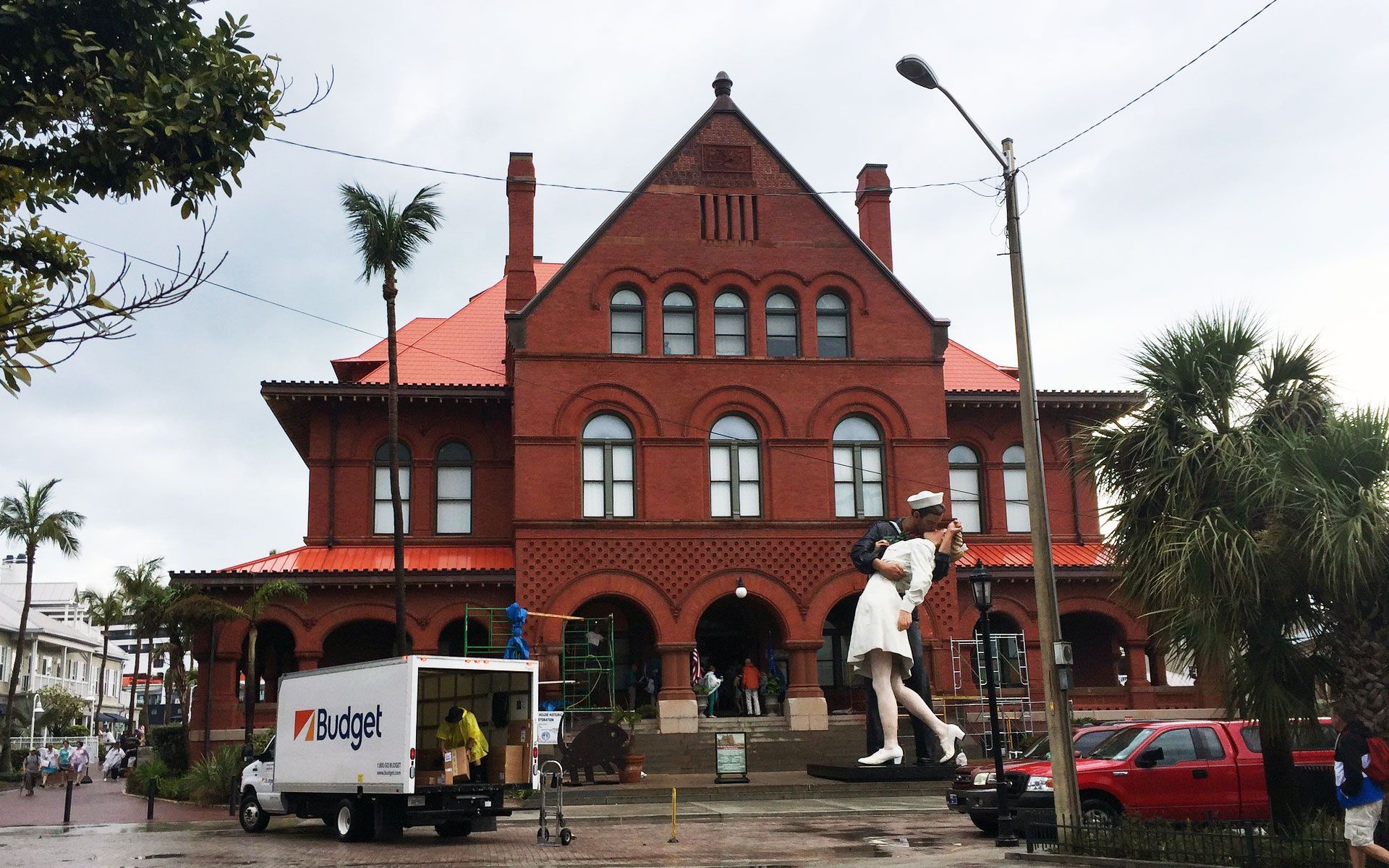 9) Mallory Square
We've saved Mallory Square for last because it's not exactly off the beaten path. In fact, it's one of Key West's major draws. That said, everyone who visits the Florida Keys should take in at least one sunset from this iconic spot.
While you're waiting for that golden ball to sink into the sea, take some time to ruminate on the area's history. Mallory Square was once a favored anchorage for local pirates, some of which can be viewed at the Key West Shipwreck Museum down the road. It was also a popular hub for residents who would often gather to socialize and barter used goods.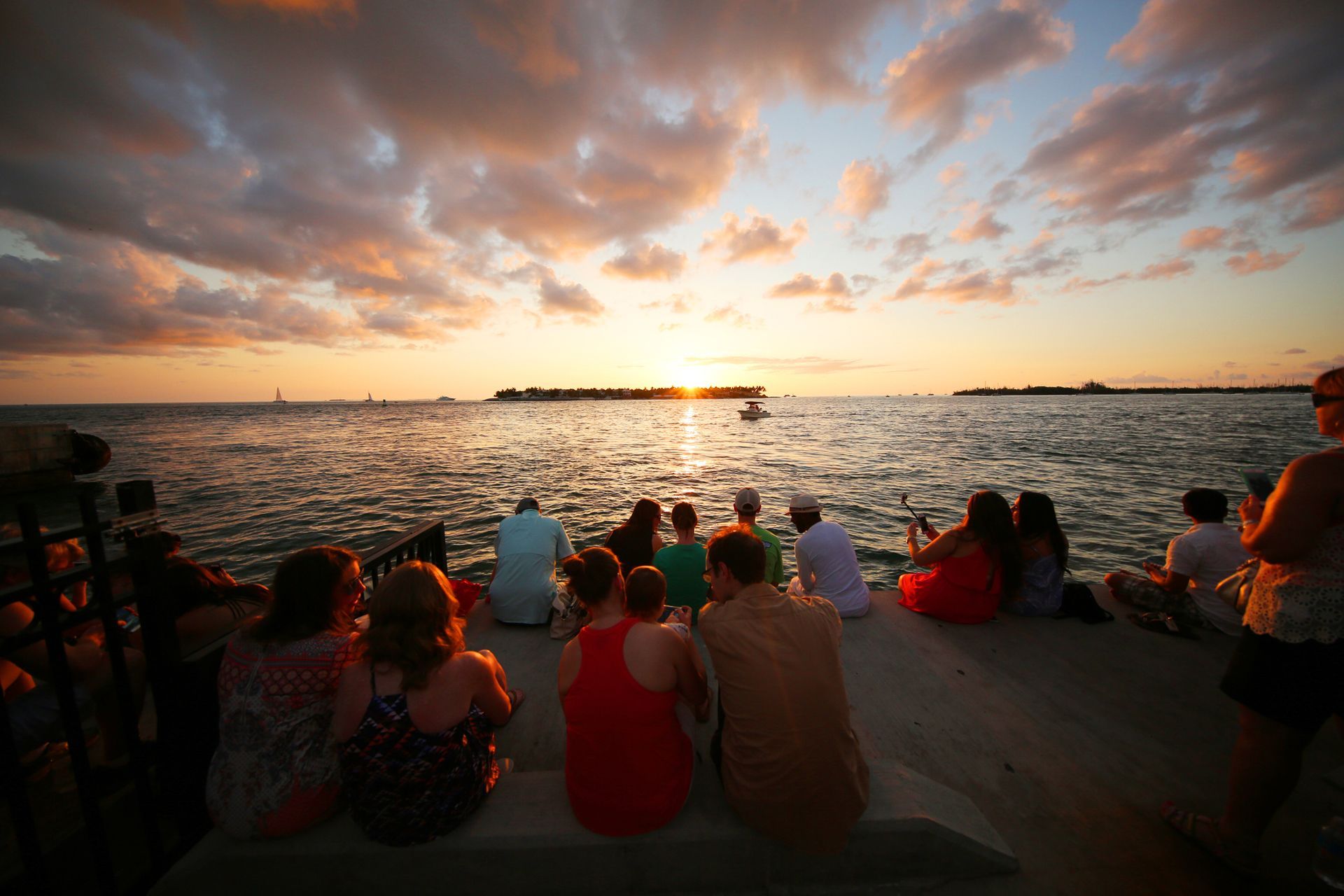 Setting Sail
We get it. Duval Street has plenty to offer, including the opportunity to dip a slice of Key Lime Pie into Belgian chocolate at Mattheessens (seriously – don't miss this either!). But if you want to get off the beaten path and discover the true spirit of the Conch Republic, give some of these Key West hidden gems a try.
Don't forget to book your sandbar tour before you hop on that plane! This experience just might be the highlight of your trip.