Key West is the southernmost city in the continental United States. It is an island city known for its laidback vibe, friendly people, picturesque sunsets, fresh seafood, and the famous Key Lime pie! When visiting this piece of paradise, be sure to head West and check out one of Florida's most stunning sandbar beaches, Boca Grande Key Beach.
Boca Grande Key is an uninhabited island located in the Key West National Wildlife Refuge, about 15 miles west of Key West. This amazing natural beach is perfect for families as the water is only five feet deep. On the way to the island, you can see dolphins while surrounded by the natural beauty of the region.
A tour we think you'll love
Boca Grande Key offers one of the best sandbars you will find in Key West. You can enjoy snorkeling, swimming, or just a lazy sunbath in a sandbar. There are opportunities for picnics and hiking around the inner part of the island. You can also see Lakes Passage, which is a path of shallow water and low tide that runs from Key West to Boca Grande Key.
The local tour guides at Key West Boat Trips provide a guided experience, where they will point you to the numerous enjoyable spots on the island. It is one of the most memorable boat trips you can experience while in the Florida Keys.
A Guided Boat Trip To Boca Grande Key
As you prepare to enjoy a day at Boca Grande Key, you will start by meeting the Key West Boat Trips crew, who are knowledgeable local captains. They are the best boat fleet in Key West for small groups, offering various excursions such as sandbar hopping, electric hydrofoil surfboard tours, sunset cruises, mangrove safari trips, and many other experiences.
The guided trip to Boca Grande Key allows you to frolic on the sandbars and just have a relaxing time with your small group. You will navigate through the crystal clear water of Lakes Passage, which makes it a trip that allows you and your family to get away from the lively streets of Key West and spend a quiet day with nature on a tropical island.
More about the trip:
4-hour duration

6-person capacity

Sponge garden snorkeling in shallow water

Stops at Woman Key, Ballast Key, and Mule Keys

Purchase of additional hours is possible

Optional stops as desired

The meeting point is located at the Marriott Beachside Marina
Without needing to be in deeper water, on this guided trip, you will see mangrove trees growing out as well as have the opportunity to do a lobster hunt off a sandbar. You can also see uninhabited islands along with outlying islands while you have the opportunity to spot many species of marine life and other wildlife.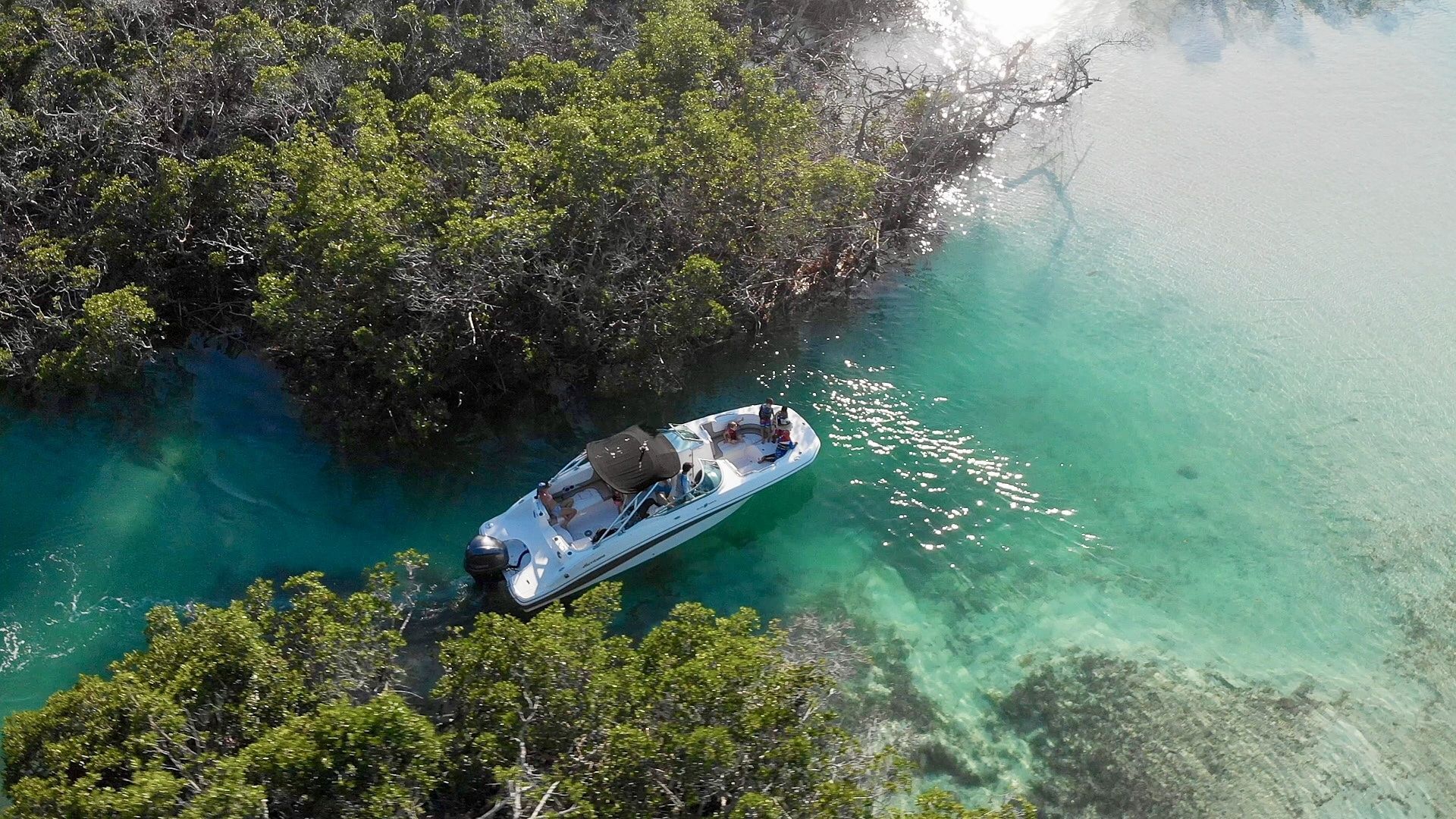 7 Irresistible Reasons To Visit The Boca Grande Key
When in Key West, you will not want to miss this local hotspot. Besides being able to visit other islands on the way, such as Woman Key, Ballast Key, and Mule Keys, there are many other fun reasons to visit Boca Grande Key.
1) Natural Lazy River
At Boca Grande Key, you will find a deep channel that wraps around the beach, providing a pleasant and swift current in shallow water. While at Boca Grande Key, get ready to enjoy inflatable rafts or other floatation devices that are perfect for enjoying a relaxing time floating down the coastline.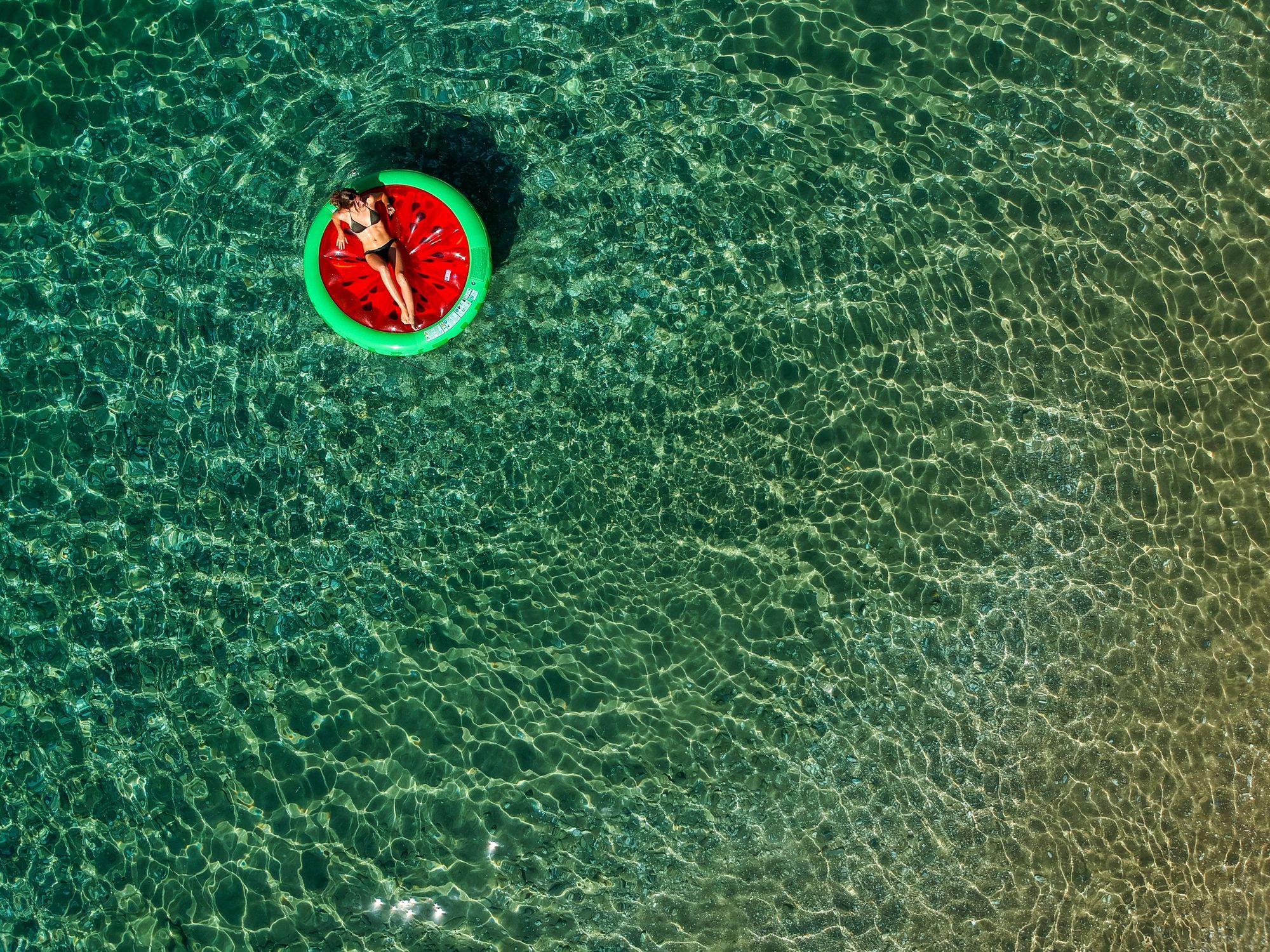 2) Vibrant Sandbars
Boca Grande Key is a popular destination, especially on the weekends. You will be able to find other people enjoying the key, which makes this a great place to socialize. It is a family-friendly and lively atmosphere that provides many activities. The Boca Grande sandbar trip is one of the most sought-after experiences in Key West.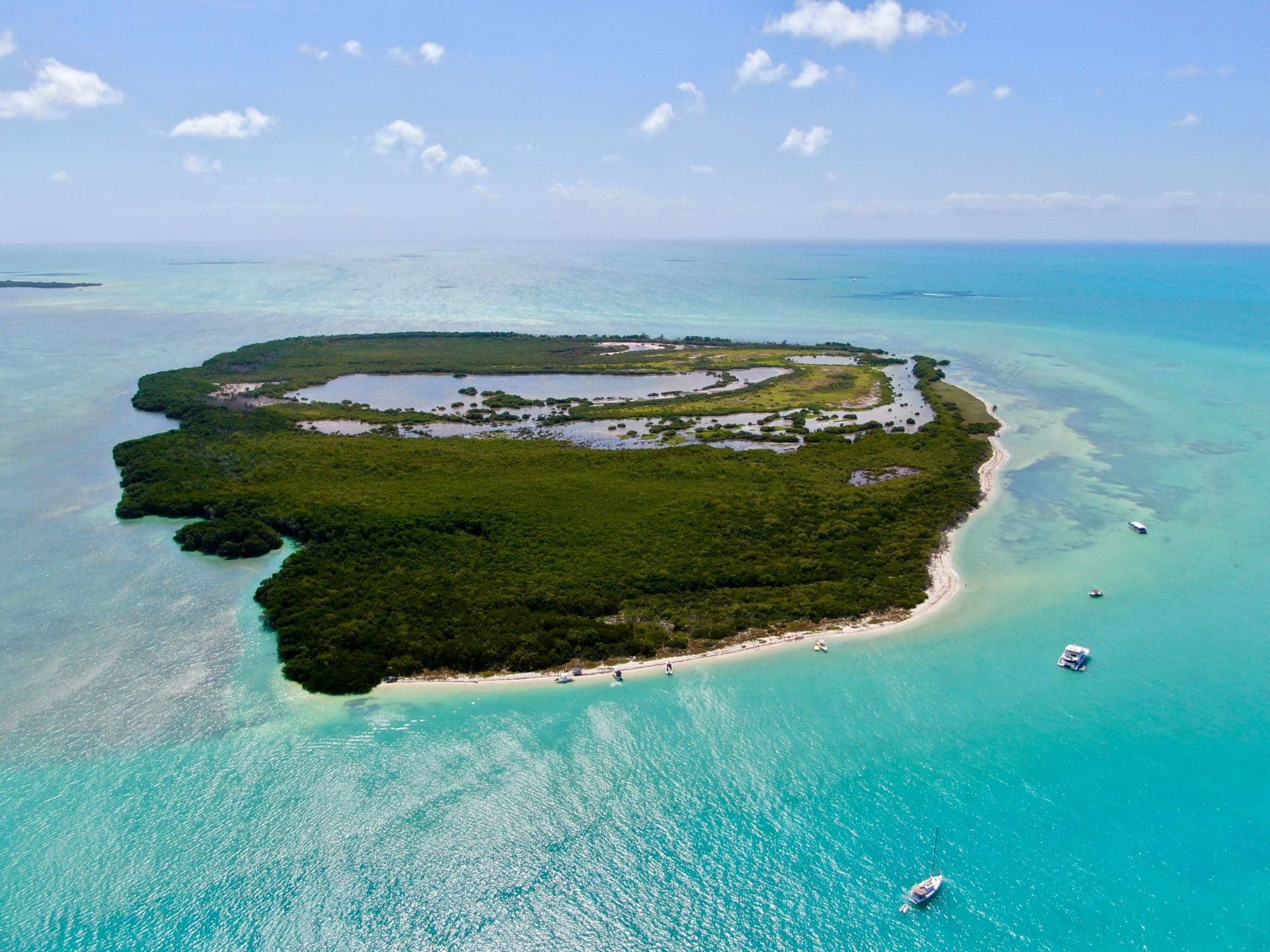 3) Powder White Sand
Key West is the closest you can get to the Caribbean without leaving the country. Boca Grande Key, an uninhabited island, is known for its soft powdery white-sand beaches. It is one of the most naturally luxurious places surrounding Key West. You will see why this key is a popular sandbar loved by tourists and locals alike.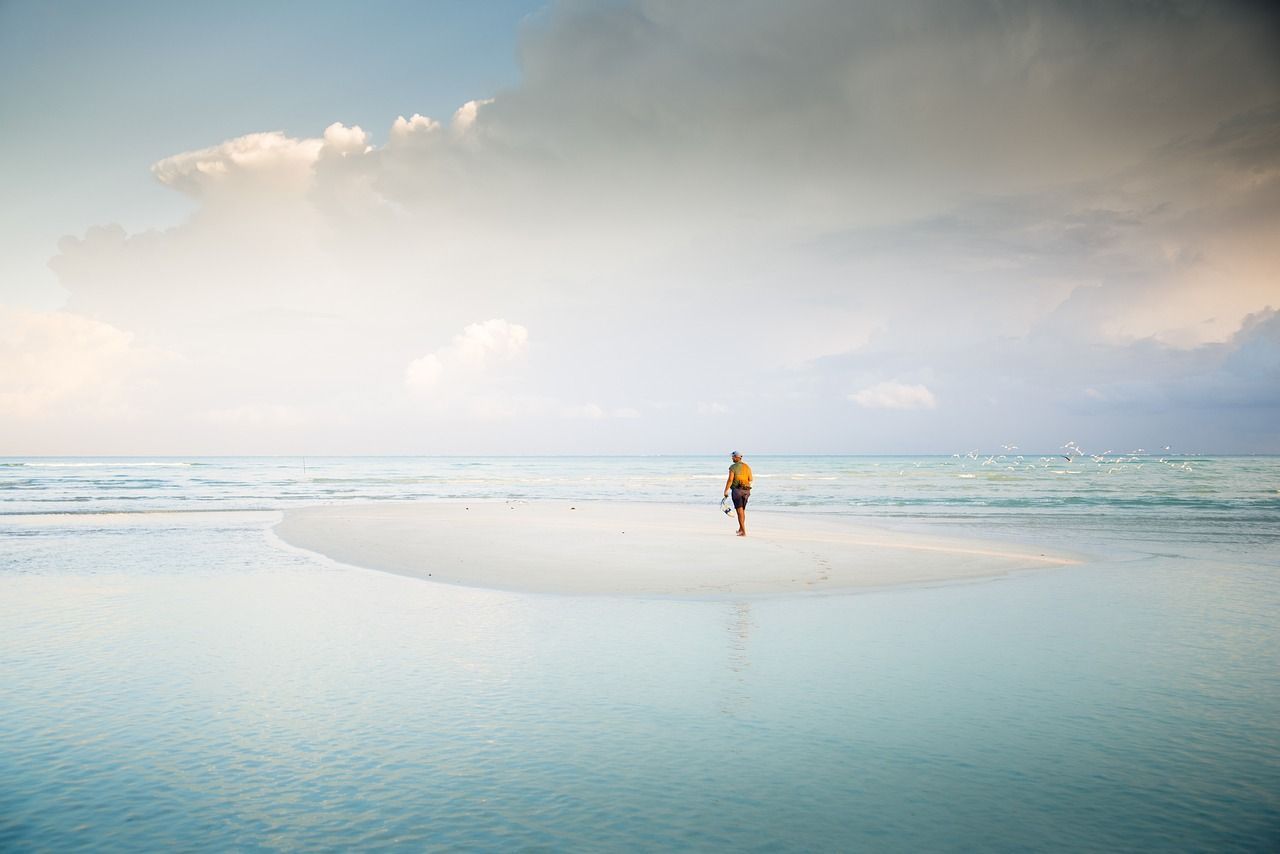 4) Shell Collection
For those who are interested in starting or expanding a shell collection, Boca Grande Key is filled with beautiful shells on its white-powder sand beaches. You will be mesmerized by the variety of shells that the region has.
Shelling is more abundant during winter when there's a low tide. You can find varieties including Gastropod and Bivalve seashells. Gastropod seashells are known for being a univalve shell, meaning that is it not hinged together. It is a perfect activity for kids and adults alike!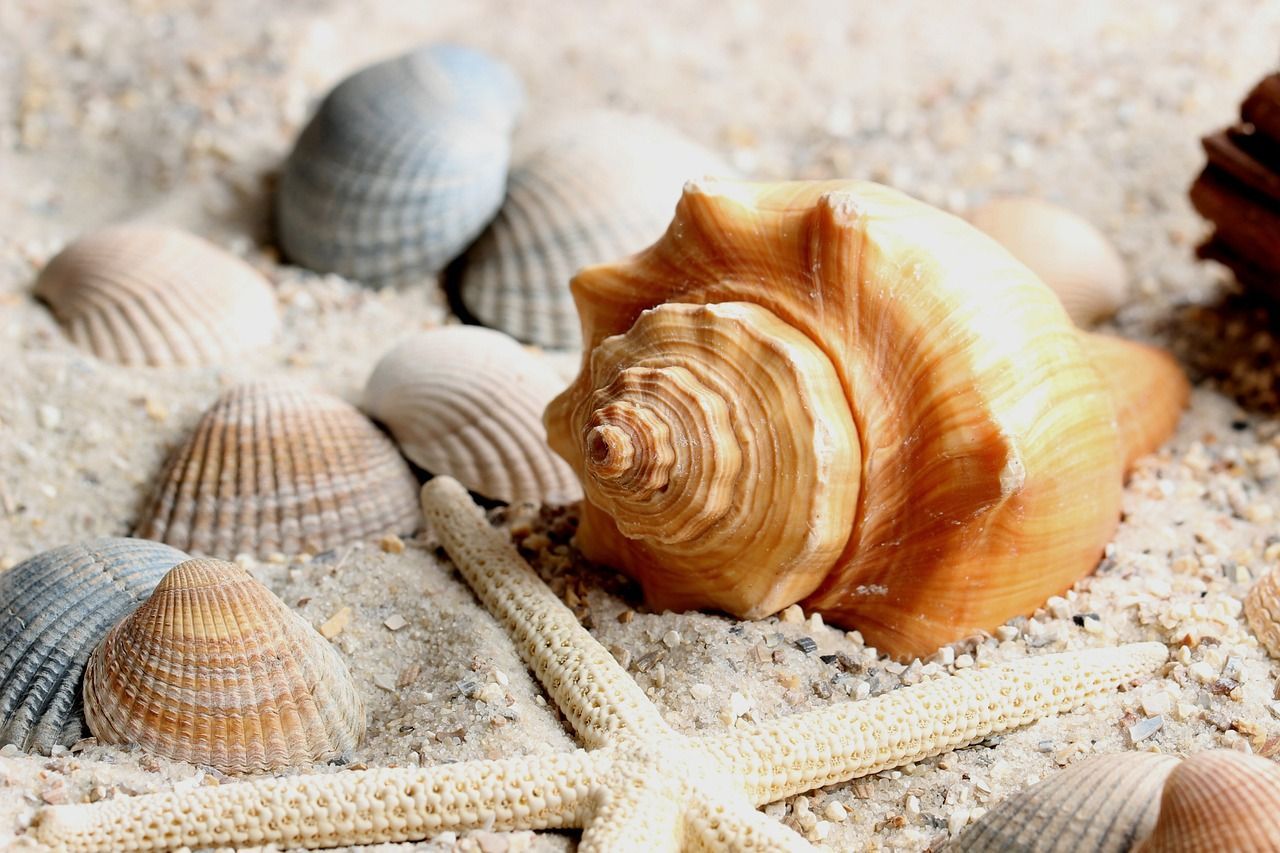 5) Great Place For Snorkeling
When in Boca Grande Key, you will be pleased with the crystal clear waters that make your snorkeling fantasies come true! You will be able to have the opportunity to see a wide variety of marine species including sea turtles and a variety of tropical fish. It's a perfect opportunity to capture great photographs with a water camera.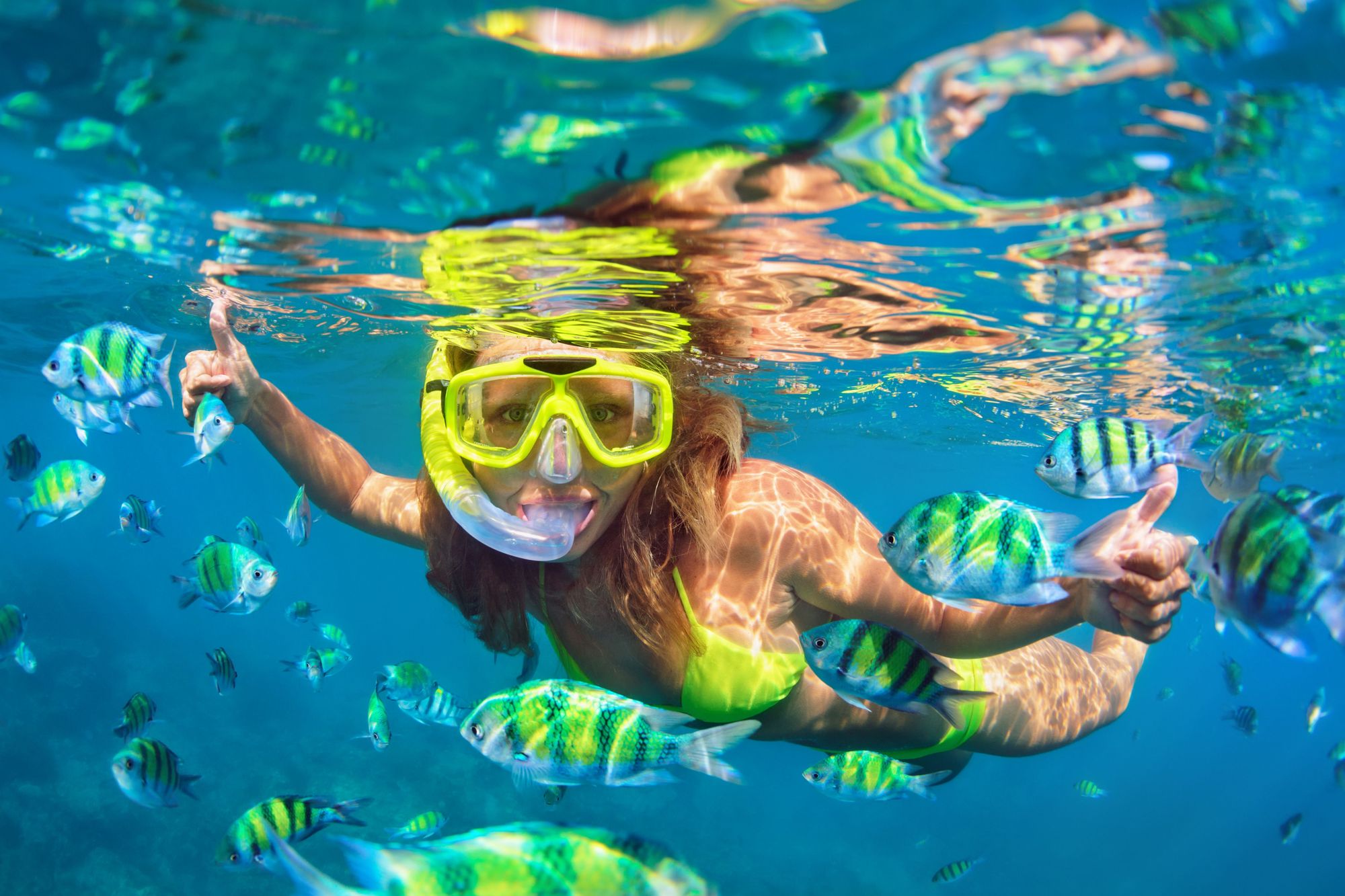 6) See The Key West National Wildlife Refuge
When traveling to Boca Grande Key, you will be entering one of the most beautiful wildlife refuges in the world. It is thousands of acres of open saltwater and mangrove islands in shallow water. The locals call it "the backcountry" because of its expansive natural ecosystem.
This beautiful place is part of the National Wilderness Preservation System, which makes it one of the best opportunities to get close to nature. The refuge is home to the Marquesas Keys and 13 various islands that are spread across 375 square miles of water. The area has an expansive  mangrove plant community. It is certainly a must-see location when visiting Key West.
7) Wildlife Watching
Boca Grande Key is a dream for nature lovers. Since this key is located in the Key West National Wildlife Refuge, you will have tons of chances to catch tropical species: loggerhead, green, and hawksbill sea turtles forage and nest on the surrounding beaches.
The waters are filled with manatees and Atlantic bottle-nosed dolphins as well. On this refuge, you may also see the endangered Miami blue butterfly if you're lucky.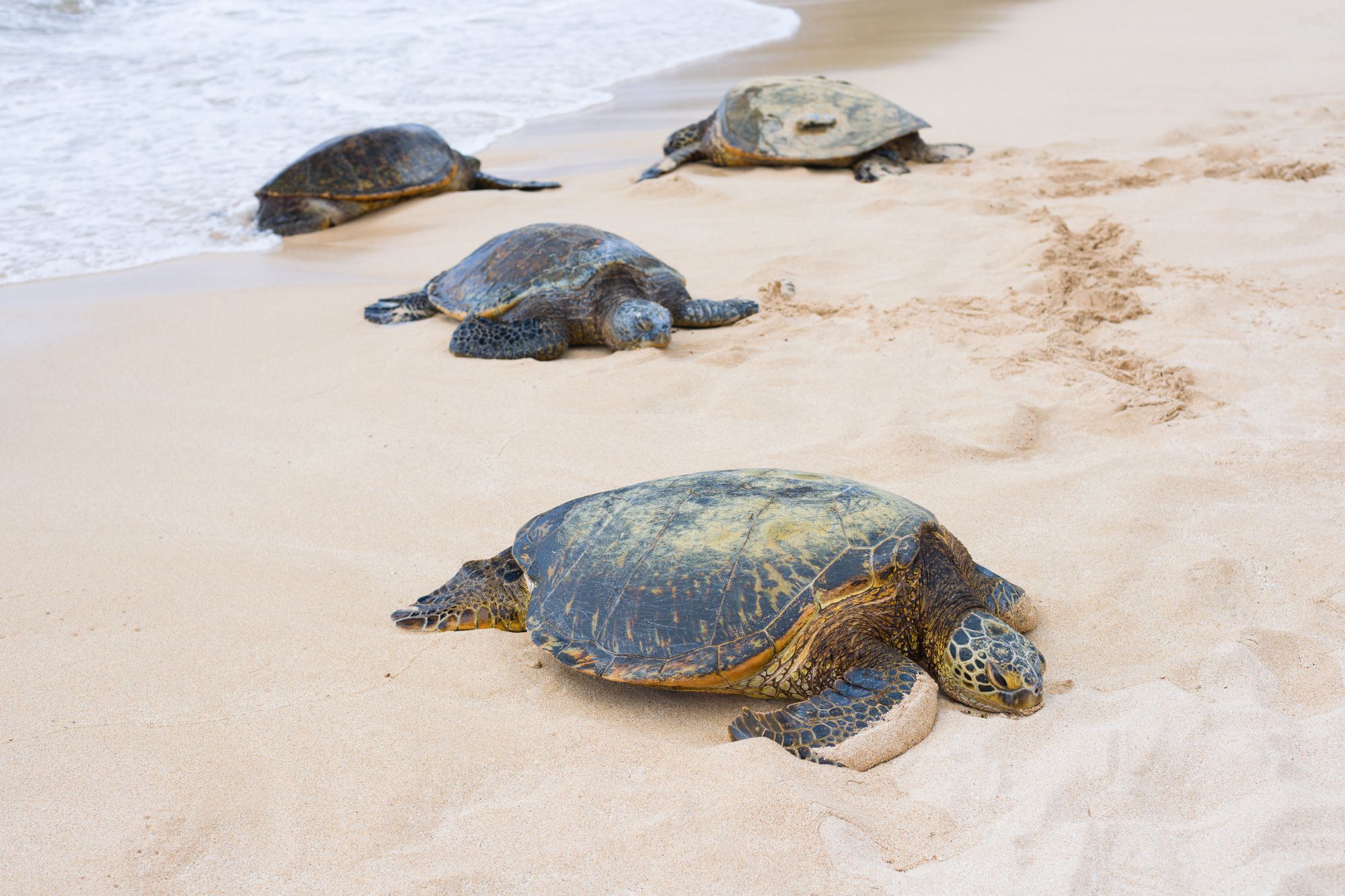 The Boca Grande Key Is An Amazing Island
There are many other reasons to visit this lovely sandbar island. No matter what reasons drive you to visit Boca Grande Key, the folks at Key West Boat Trips will make sure you have one of the best experiences in Florida. Being accompanied by local guides will make your trip much easier, safer, and fun.
Tips For Visiting Boca Grande Key
Here are some useful tips to keep in mind when you plan your visit to Boca Grande Key:
Bring Proper Attire: It is best to visit the Florida Keys with shorts and a T-shirt. Water shoes are ideal as you will likely be getting wet. Of course, don't forget your swimsuit so you can enjoy swimming!

Book A Boat Charter In Advance: When planning your trip to Boca Grande Key, it is best to book your boat ahead of time. The place is very popular, so you won't want to improvise your transportation there.

Plan Your Activities: If you are one of those people who like to get the most out of your trips, then planning your activities is a good idea. You can plan an itinerary so that you can ensure you see all the attractions that interest you. However, improvising your visit will still be enjoyable as the island provides easy access to all of its attractions and wildlife.

Pack Light: You will be walking around the island and exploring various spots. It is best to pack very light so that you can save energy for enjoyable activities. A simple backpack with the essentials is more than enough.

Consider Sun Protection: Since you are near the Caribbean, plan to wear hats and sunglasses to protect yourself from the sun. The island has a pristine ecosystem, which calls for the use of natural sunscreens that do not harm nature and protect wildlife.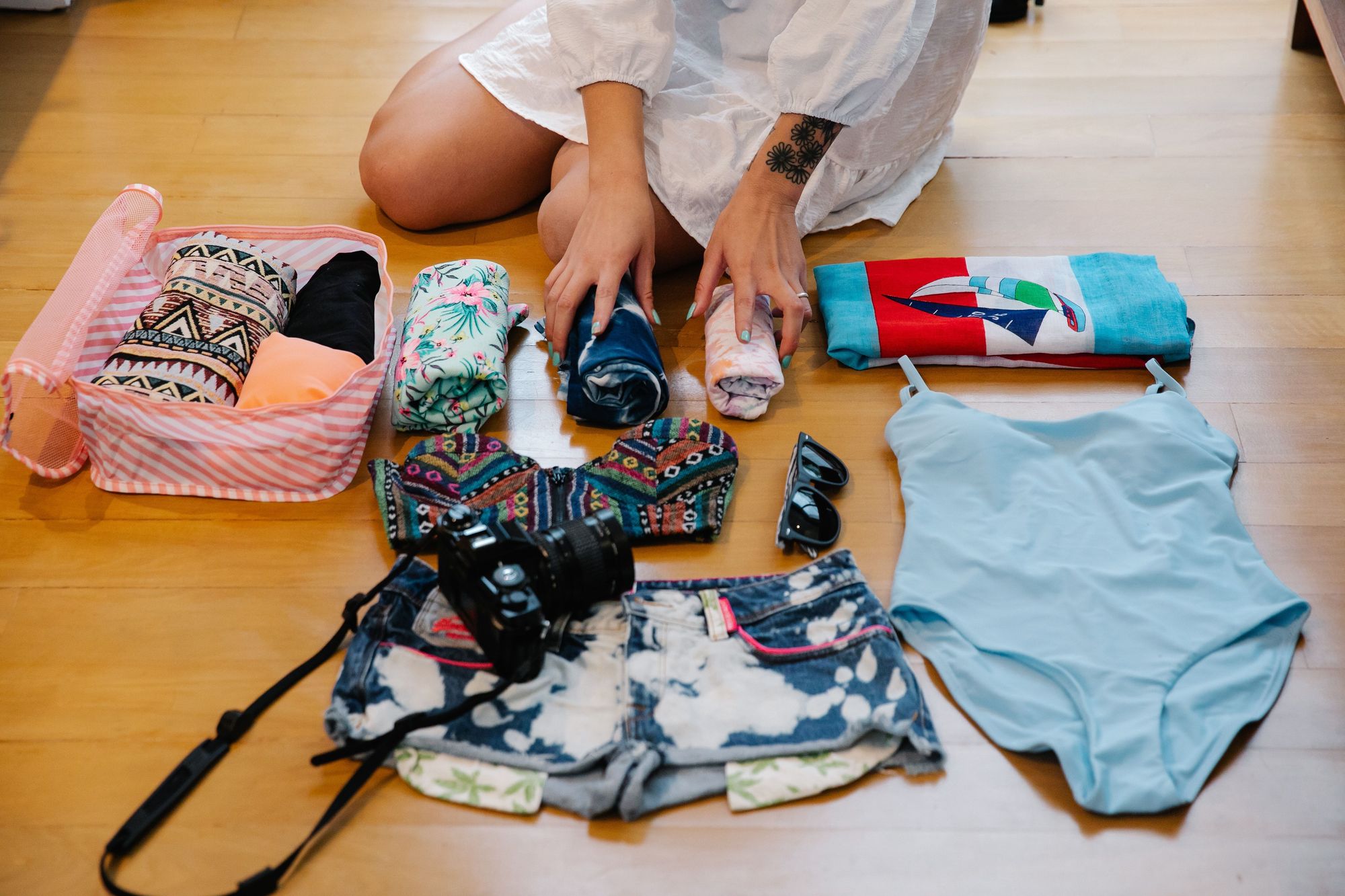 Book Your Boat Tour Today!
Before leaving Key West, experience one of the most enjoyable boat trips. Book your Boca Grande Key trip with local experienced tour guides at Key West Boat Trips. Our company provides one of the best small-group charters in Key West, making it a great choice for families.
All of our captains are very knowledgeable and have explored the waters for years. They are dedicated to taking you to the most picture-perfect places where you can relax and enjoy each moment.
Make Boca Grande Key the highlight of your Florida Keys vacation! Book your tour today!