You've planned the perfect Key West family vacation. You bought coral reef-safe sunscreen spray, lotion, and stick. The perfect trip is off to a great start. For the first two days, the sun is shining, and there isn't a cloud in the sky. Last night you watched a magical sunset with the group at Mallory Square. This morning, the unthinkable happened. The rain clouds rolled in, and the sky opened up with liquid sunshine.
Do not despair. There are plenty of rainy-day activities to enjoy for families, kids, and adults. The rain in Key West rarely lasts all day. Tropical rain showers pass quickly through this island paradise, and by the time you are finished with your first indoor activities of the day, the sky will likely be blue and cloud-free again.
A tour we think you'll love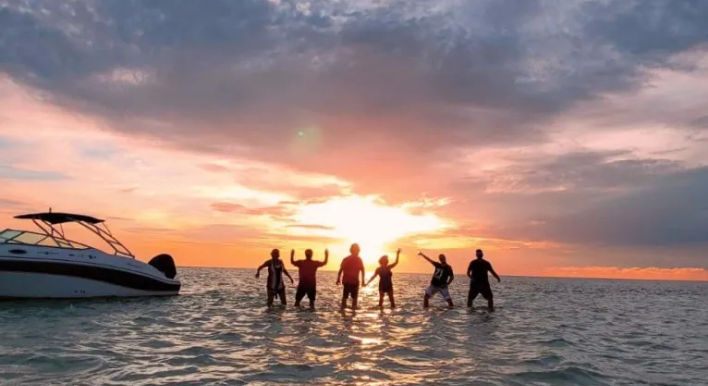 Key West Sunset Cruise
From $450
View tour
The rainy season is from June through October, with September coming in at the top with an average of 22 days of rain. However, that does not mean it will rain every day. If you have kids in school, the summer months may be the only time you can travel. If that is your story, then plan to add a few rainy-day activities to your trip, just in case.
Many of Key West's most popular attractions are indoors, and without this change in the weather, you may have missed them. So let's double down on the perfect vacation and discover what activities in Key West are fun when it rains.
1) Visit The Key West Aquarium On A Rainy Day In The Florida Keys
If you woke up to a rainy day and are searching for rainy-day activities in Key West for families, we suggest you start with the Key West Butterfly and Nature Conservatory first followed by the Key West Aquarium. The Butterfly and Nature Conservatory is on the south side of the island. Plan to spend about an hour here.
At the aquarium, you can tour the Sea Turtle Conservation exhibit, get up close with the sharks, and let the kids hold the critters in the Touch Tank. The Key West Aquarium is next to Mallory Square, where there just might be a cruise ship or two lined up at the dock. You'll find plenty of places to step inside for lunch and, of course, some Key Lime Pie.
The Key West Aquarium is open from 9 am to 6 pm daily, and you will probably spend about an hour enjoying the exhibits.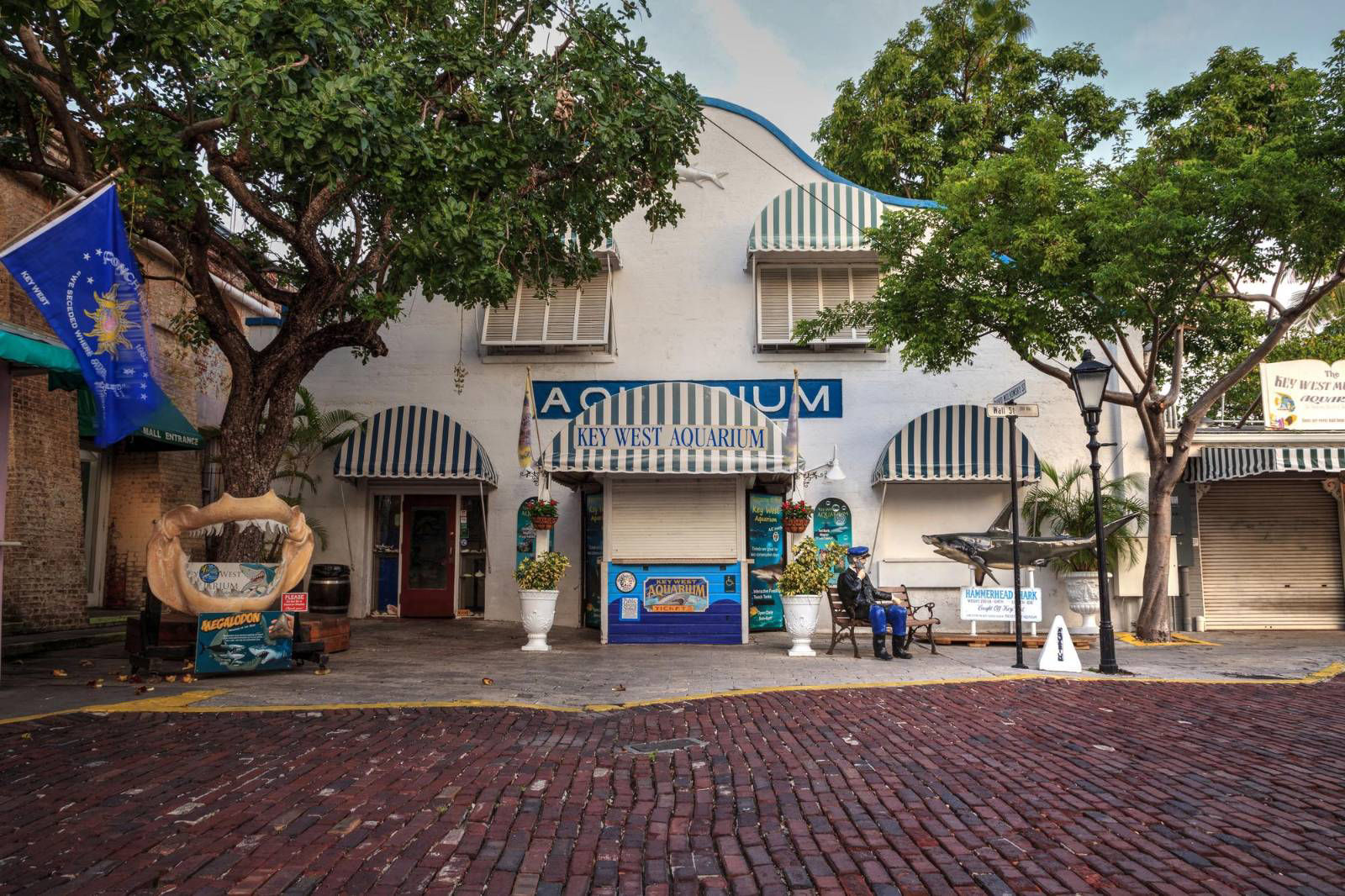 2) Get Off The Beaten Path – Go Sandbar Hopping With A Local Guide
The friendly team with Key West Boat Trips knows all the best places to go for rainy-day activities in Key West. Explore the mangrove trails at Mud Key, go out in search of bottlenose dolphins, and see some of the lesser-known sandbars.
If it's raining in the morning, it won't last long. Key West is home to these experienced captains who know when to hit the water and where to go. You can check availability and make reservations on the easy-to-use Key West Boat Trips website. Add a boat trip to the top of your list of what to do in Key West when it rains and also when the sun shines!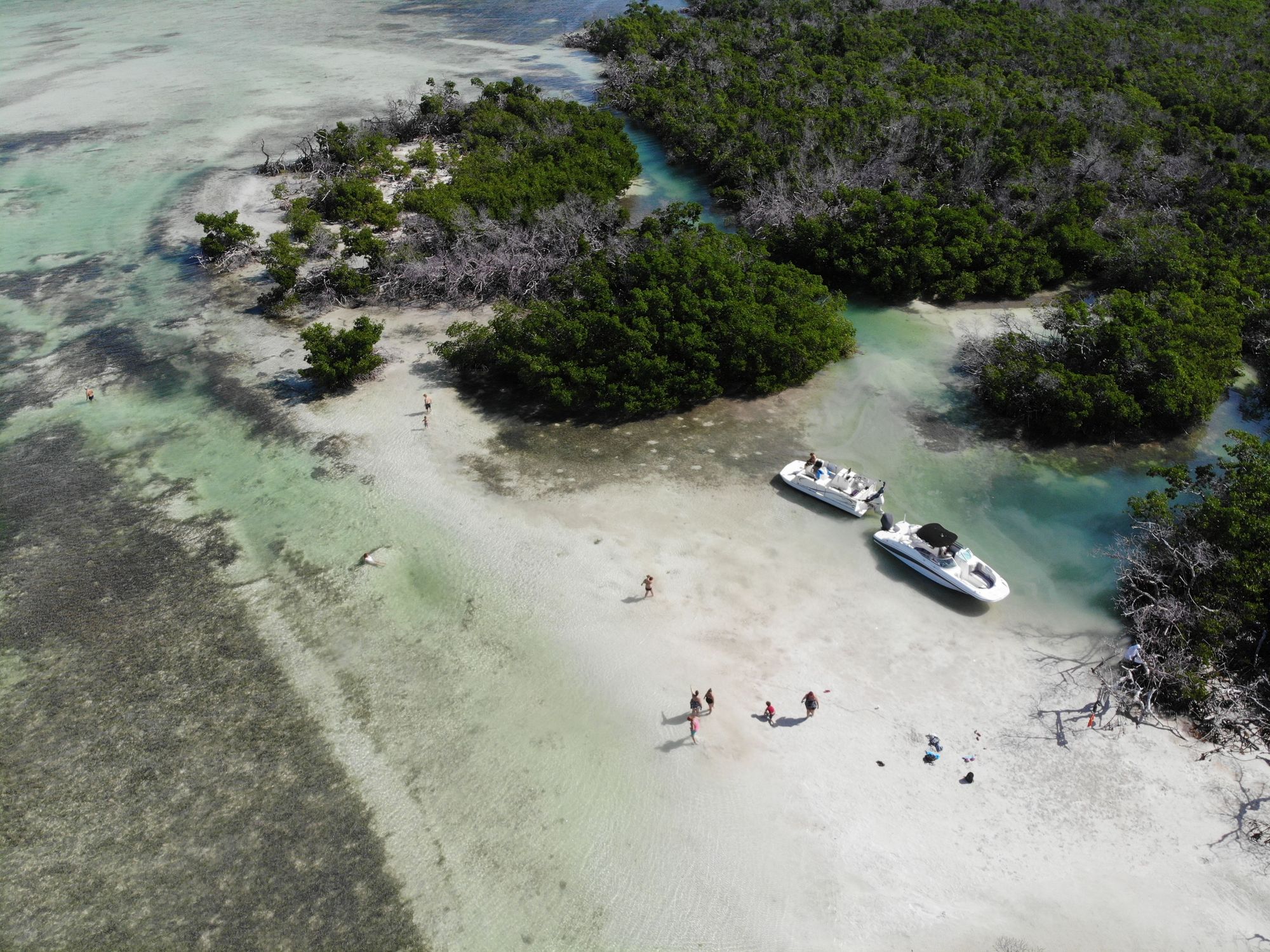 3) Key West Indoor Activities For Teens On A Rainy Day
From Mallory Square, it's only a few steps to an attraction the whole family will enjoy on a rainy day and especially the teens. If you are looking for a cure for grumpy teen boredom, then head to the Mel Fisher Museum.
In 1985 Mel and his crew found the wreck of a 400-year-old Spanish ship called the Atocha. Within the wreck was around $400 million worth of silver bullion, ingots, coins, gold bars, and silverware. Kids, adults, and all history buffs will enjoy the story of how Mel Fisher's team and family made this vast discovery and the subsequent drama surrounding its recovery.
The Mel Fisher Museum is open daily from 10:00 am to 4:00 pm, and you will want to spend about an hour exploring the exhibits.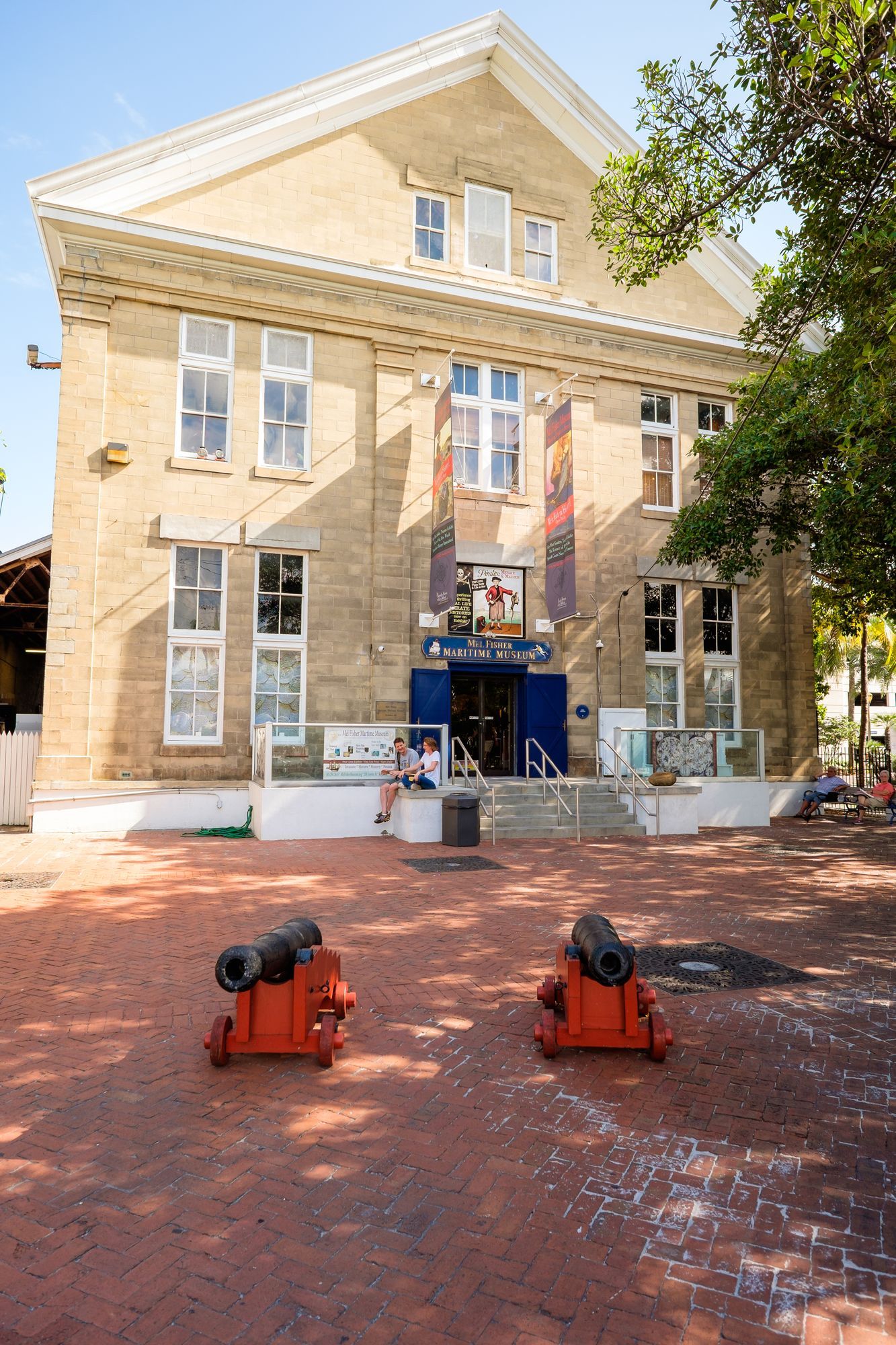 4) Take The Key West Conch Tour Train
In 1912 Henry Flagler's Overseas Railroad opened, connecting the Florida East Coast Railway to Key West. Unfortunately, a category five hurricane, the Labor Day Hurricane of 1935, destroyed the Overseas Railroad. However, the iconic Conch Tour Train still exists today, giving tours to visitors.
Purchase tickets in advance. You'll board the conch tour train at the Station Depot on the corner of Front Street and Duval. The 75-minute narrated tour runs on a loop that makes three stops before finishing at Mallory Square:
Station Depot for shopping and refreshments.

Truval Village, where riders can choose to disembark and see the Historic Seaport, the Ernest Hemingway Home, Key West Lighthouse, Southernmost Point, and the Key West Butterfly and Nature Conservatory

Sails to Rails Museum at the corner of Caroline and Grinnell Streets, next to the Key West Bight ferry terminal.
If you are visiting Key West as a port stop on a cruise ship, the Conch Train is the perfect activity to see the historic sites. It's an easy walk from the cruise ship dock to where the train begins and ends.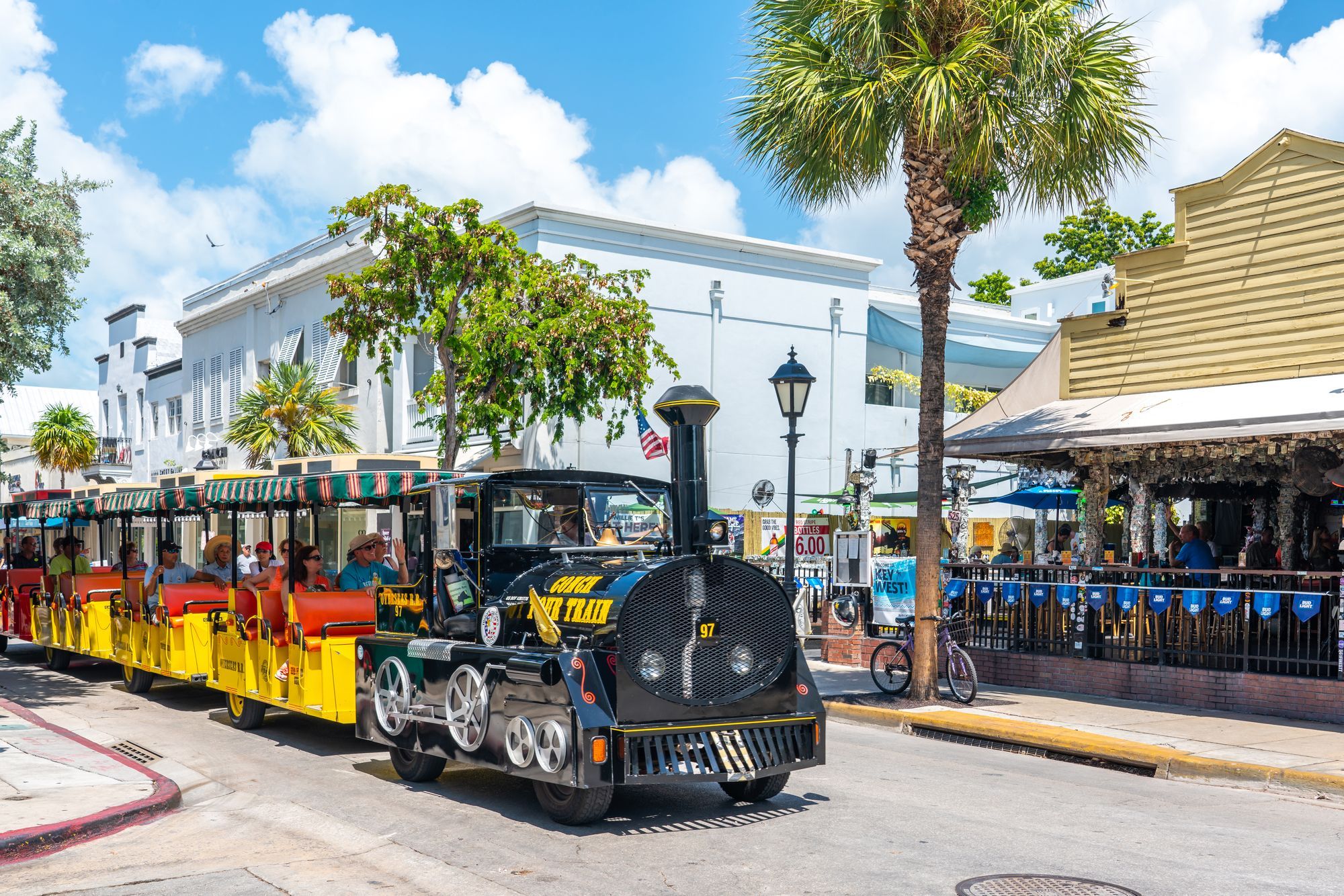 5) What To Do In Key West When It Rains – Take The Old Town Trolley
One block over from the Conch Train is the Old Town Trolley, another one of the best Key West indoor activities for families.
The Old Town Trolley is a hop-on-and-off tour that makes 13 stops throughout Key West:
Mallory Square

Harry S. Truman's Little White House

Historic Waterfront and Mac's Sea Garden

Simonton and Green Streets

Duval Street

The Bahama Village Market

The Fairfield Inn

Roosevelt Station at Gates Hotel

Hampton Inn

East Martello Fort

Casa Marina Resort

Southernmost Point

Truval Village and the Ernest Hemingway House

Angela Street Depot
Take one of the guided tours on their Trolley of the Doomed at night. This tour of Ghosts and Graveyards explores the haunted hideouts from Key West's past with a bit of humor. A rainy day is no problem as the trolly is covered, and the haunted stops are some of the most fun indoor activities Key West has to offer.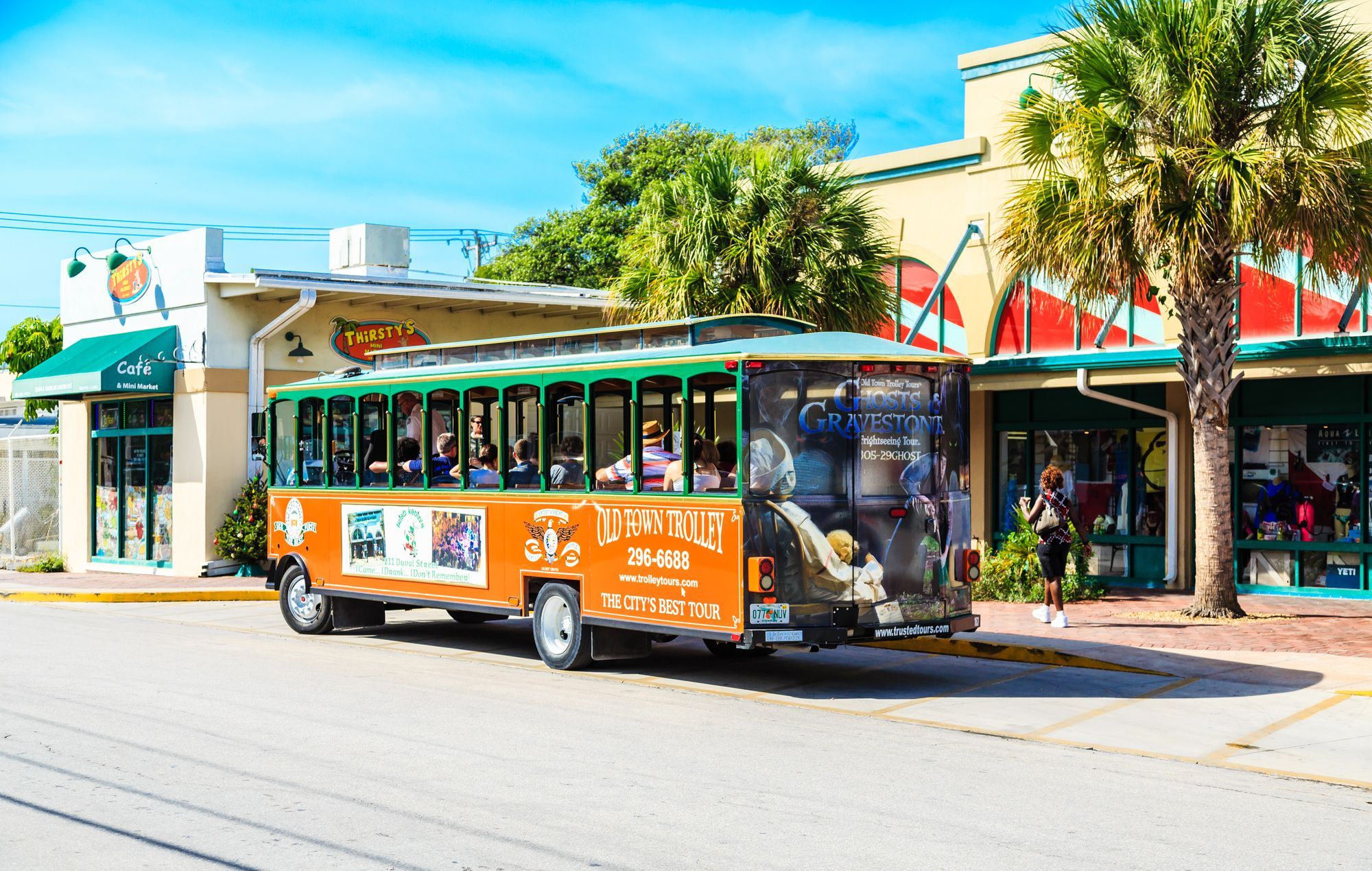 6) Visit An Art Gallery – Free Activities In Key West
Key West has long been known as an art city with galleries featuring art from renowned artists and up-and-coming new talent. Visiting a world-class gallery is one of the rainy-day activities you can do for free. Unless, of course, you buy some art to enjoy back at home.
Start your art tour by admiring landscape photography at the Peter Lik Fine Art Gallery on Duval Street. From there, you can head south on Duval and visit seven galleries in under half a mile.
7) Most Relaxing Rainy Day Activities – Have A Key West Spa Day
A rainy day in Key West? No problem. It's time to treat yourself to a day of pampering at a Key West spa. We've gathered a list of the top five spas in Key West, including luxury at the resorts and simple day spas.
The Spa at Sunset Key – A wellness getaway in an island paradise

SpaTerre at the Ocean Key Resort – Try the Key Lime in the Coconut package.

Spa Al Mare at Casa Marina Key West – Indoor and outdoor treatments

Ocean Wellness Spa and Salon – in the heart of Old Town Key West

The Pier House Resort – On Duval Street overlooking the water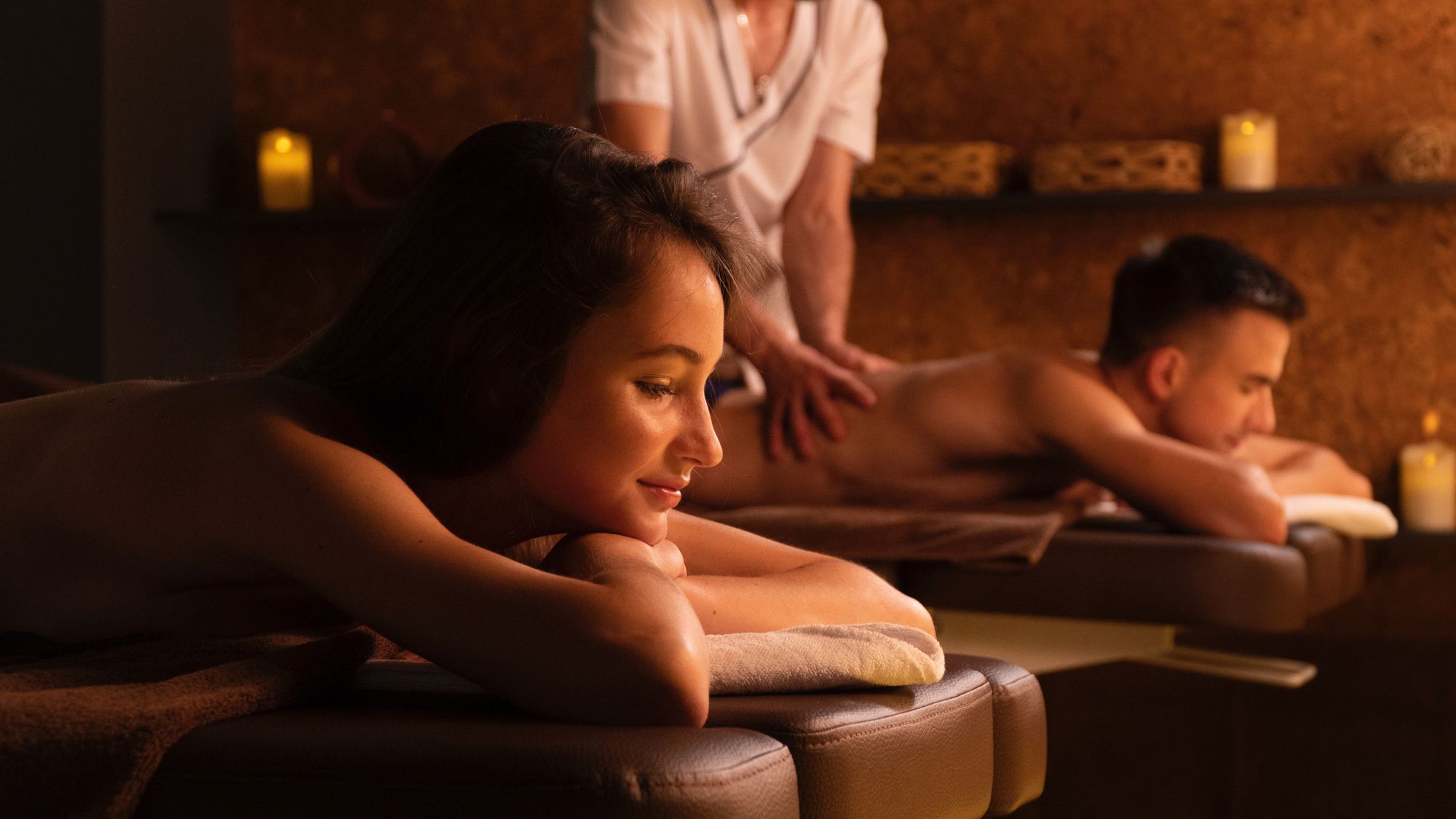 8) Key West's Tropic Cinema Movie Theater Off Duval Street
Sometimes all you need to escape a rainy day is a movie and some popcorn. The retro-style Tropic Cinema is independently owned and offers a variety of entertainment. There are four screens showing indie films, older movies, and mainstream new releases. Take time from your trip to see the movies you never have time for when you are back home.
Tropic Cinema is conveniently located in downtown Key West, just a few blocks from the waterfront.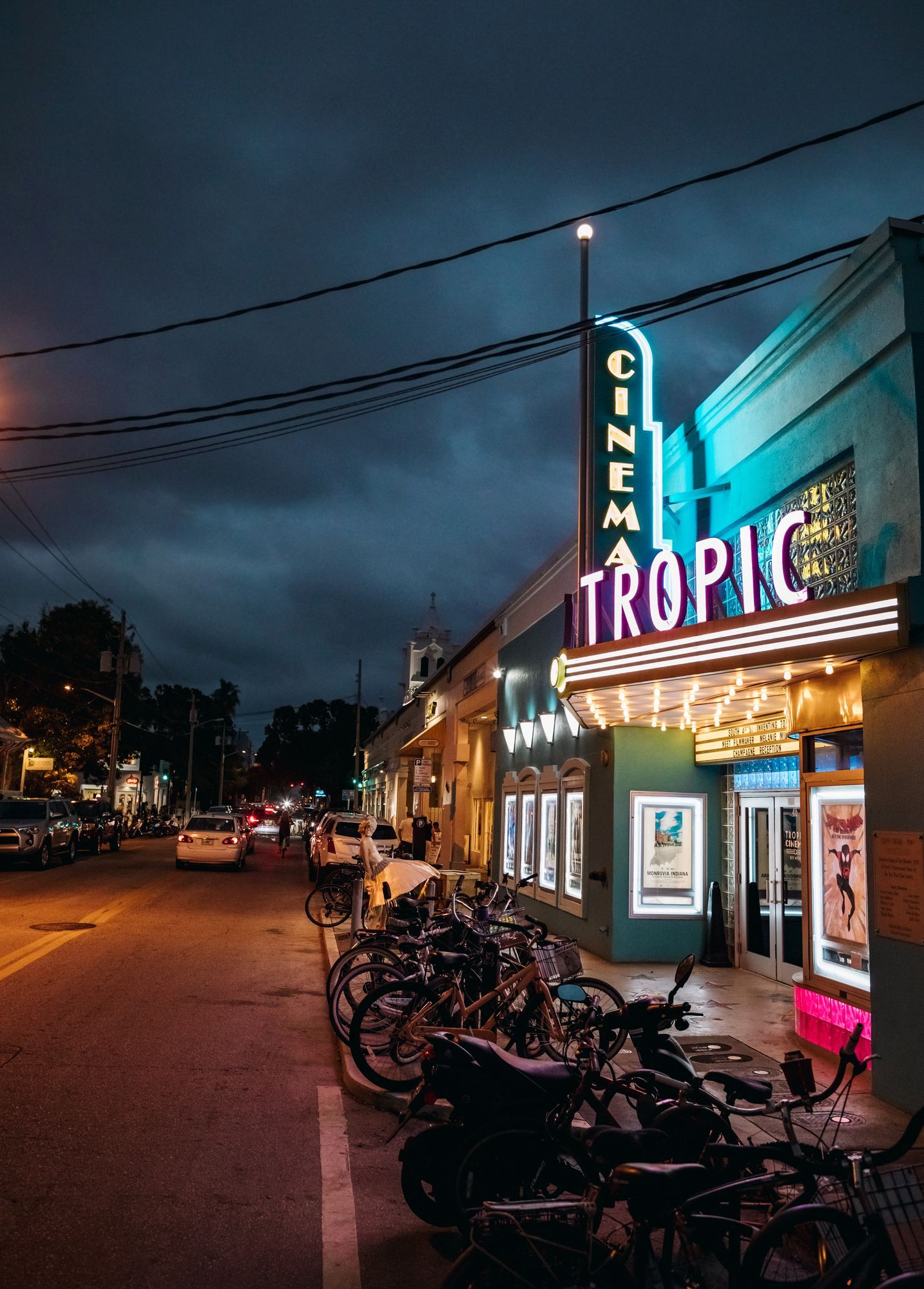 9) Visit Key West's Harry S. Truman Little White House
From 1946 through 1952, Harry and Bess Truman spent 175 days enjoying the Florida Keys weather at this vacation home, the Winter White House. Since then, many US presidents have visited the Little White House as one of their own favorite activities in Key West.
Guests can spend a rainy day in Key West exploring the historical Little White House Museum by purchasing entrance tickets for $23.44 per person or a high-end VIP White Glove Tour for $645. The VIP experience includes a private tour for up to six visitors, behind-the-scenes exhibits, a keepsake souvenir, a ride in one of President Truman's Limousines, and more.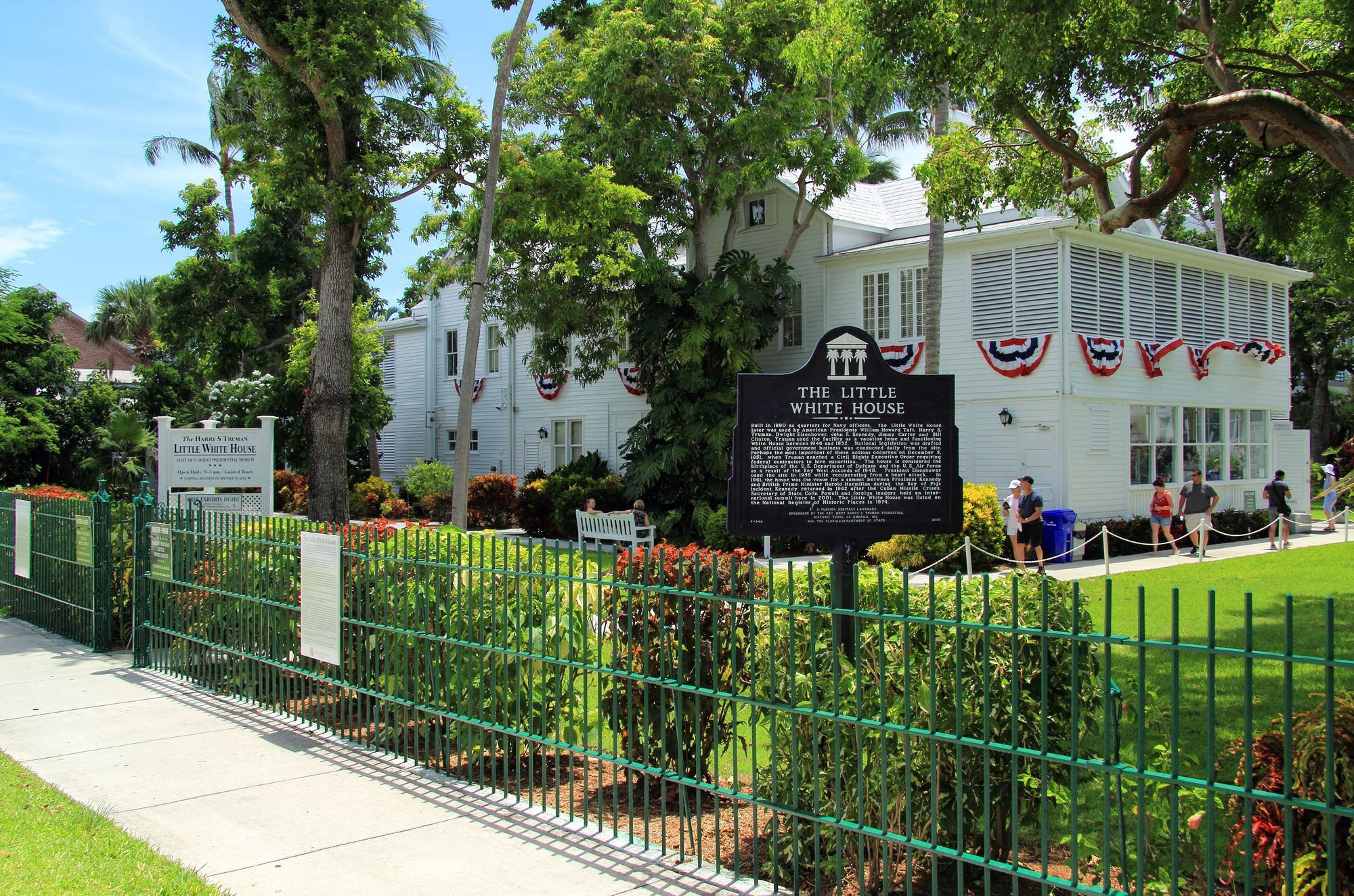 10) Play Games At Waterfront Brewery
Enjoy craft beer, a food menu with local Key West favorites, and the large Waterfront Brewery game room overlooking the Gulf of Mexico. The game room includes arcade favorites like skee ball, crane games, video games, and Buck Hunter. You'll also find air hockey and pool tables. The game room in Waterfront Brewery is open to all ages.
For rainy-day activities on a Wednesday night, put together your trivia team and enjoy Catch the Mania Trivia at the brewery. You'll find the brewery on William Street near the Key West Marina.
11) Enjoy Guided Tours Anytime
You don't need to wait for a rainy day in Key West to enjoy a day on the water with Key West Boat Trips. Take a tour of the sandbars, search for dolphins, and enjoy a mangrove safari.
At night you can watch a Key West sunset without the crowd by taking a sunset cruise. Your local captain knows the best spot on the water to turn off the motor and watch as the sun dips below the horizon.
Check out the excursions on the Key West Boat Trips website and book your tour today!