Are you looking to plan a trip to Key West with the kids? You will find great ideas right here. We offer helpful travel advice for families visiting Key West in any season. From urban attractions at Mallory Square to jet skiing on the beaches, Key West offers lots of amazing activities and attractions for the entire family. Here are our picks of 11 memorable things to do in Key West with kids.
A tour we think you'll love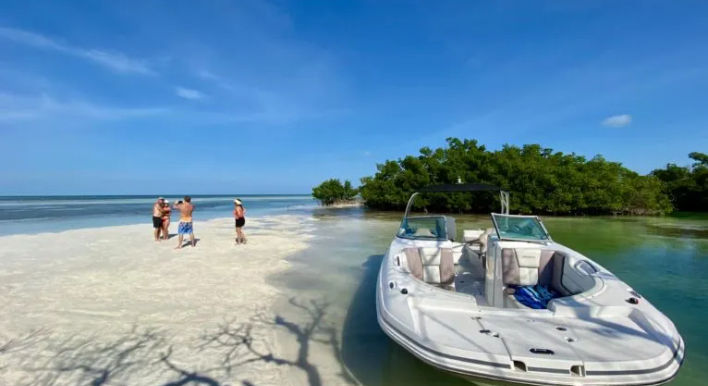 Mud Key Mangrove Safari
From $450
View tour
1) Explore The Key West Aquarium
Established in the 1930s, the Key West Aquarium is one of the most popular family-friendly attractions in the Florida Keys. This venue is appropriately situated on a waterfront lot in the city's historic district.
The Key West Aquarium offers great opportunities for admiring sea life and other creatures. This facility is home to sea turtles, alligators, sharks, jellyfish, tropical fish, and an array of other fascinating marine life. Kids of all ages will love the touch tanks at the aquarium, which include sea stars, sea cucumbers, and hermit crabs.
The friendly staff members also host presentations on wildlife conservation and other educational topics on the local environment.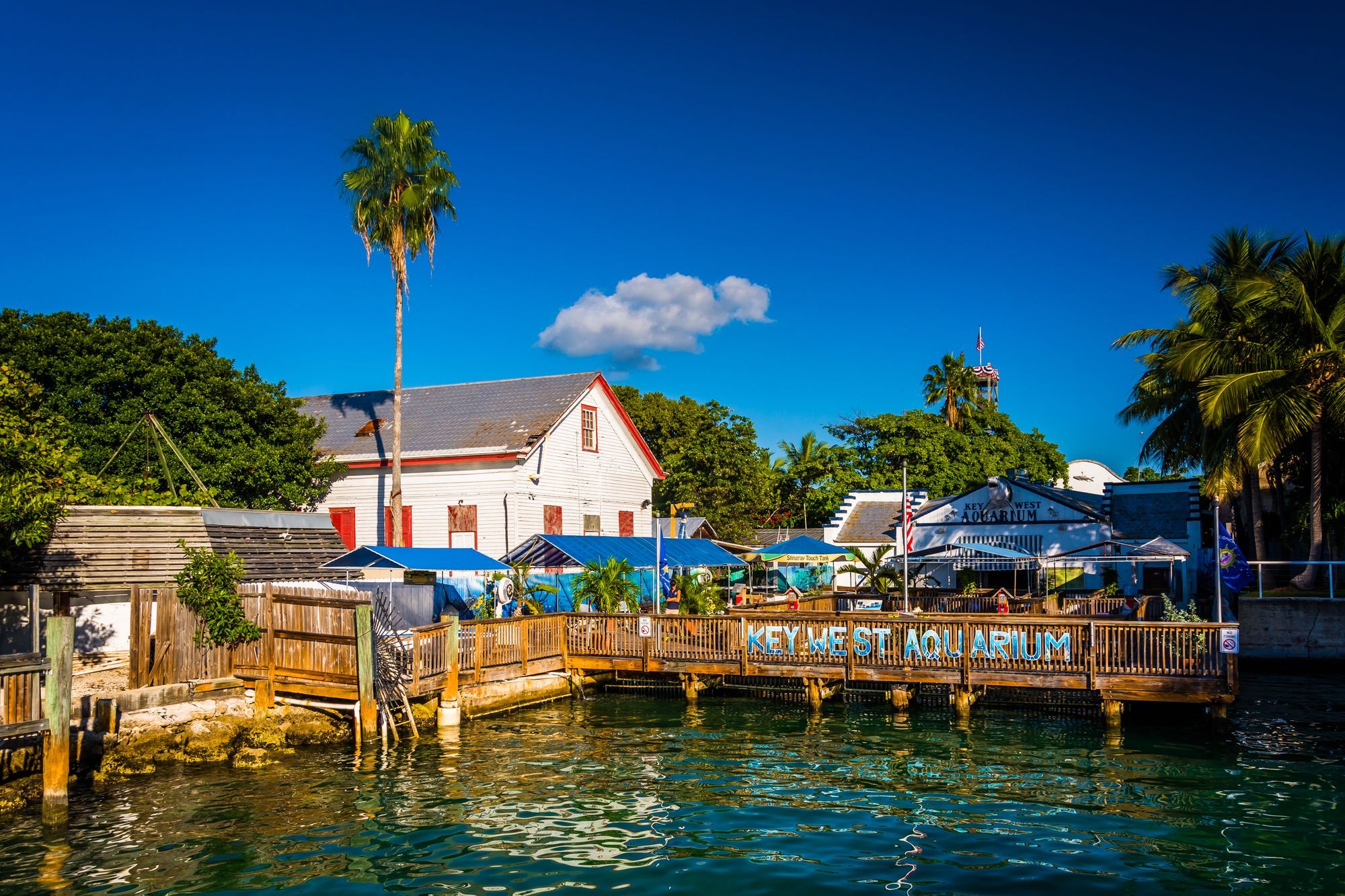 2) Discover The Key West Shipwreck Museum
Located in the heart of downtown Key West, the Key West Shipwreck Museum displays a variety of artifacts and relics that were recovered in the area throughout the centuries. After all, this island has been a major hub for pirates, sailors, and other maritime people for generations. Kids will love the stories and other educational exhibits about the salvaged items on display.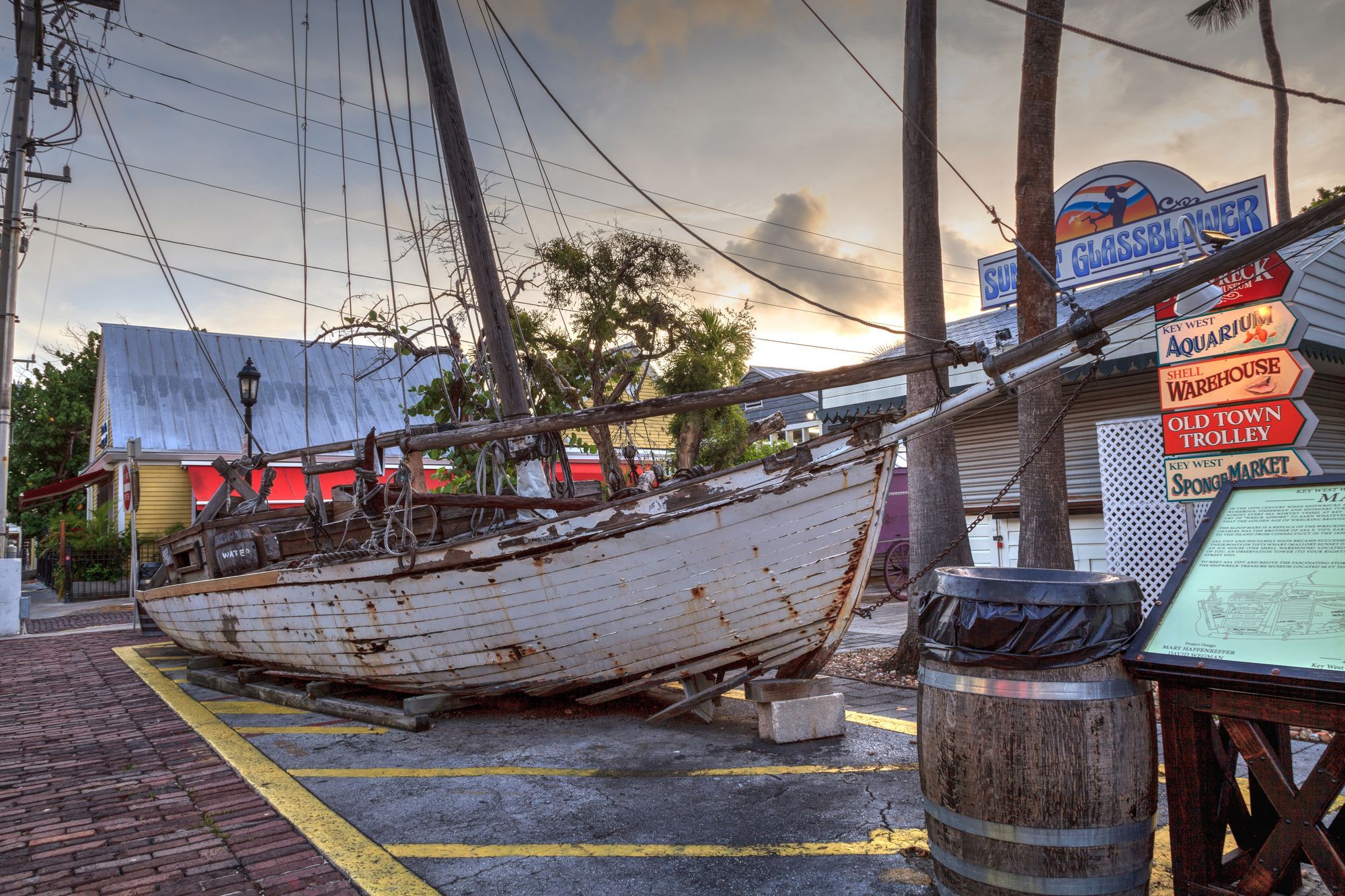 3) Take A Boat To Dry Tortugas National Park
When visiting Key West with kids, you can explore one of America's most unique national parks. Dry Tortugas National Park is actually situated about 70 miles away from the city. You can buy a boat tour to the park at old town Key West or other official vendors throughout Key West.
Working in conjunction with the National Park Service, the signature Yankee Freedom III catamaran connects the national park with Key West. As you enjoy the extended boat trip, you will probably see dolphins, pelicans, and other fascinating creatures along the way.
Here are some highlights of Dry Tortugas National Park:
Accessible only by boat from Key West

An ideal destination for groups visiting Key West

Views of a coral reef

Home to historic Fort Jefferson

Great birdwatching opportunities of native and migrating species

Waterfront trails and family-friendly amenities

4) Relax At Higgs Beach
Situated on the southwestern tip of Key West, Higgs Beach is a popular spot for some relaxation and water sports. Make sure to try Key Lime pie at the restaurant on this charming beach that overlooks turquoise water.
This iconic beach in Key West includes the Edward B. Knight Pier and Key West Garden Club. There's even a dog park and some paved trails at this urban beach in the heart of Key West.
Don't forget to check out the historic West Martello Tower at the beach. Additionally, you could enjoy jet skiing and other water activities at this Key West beach.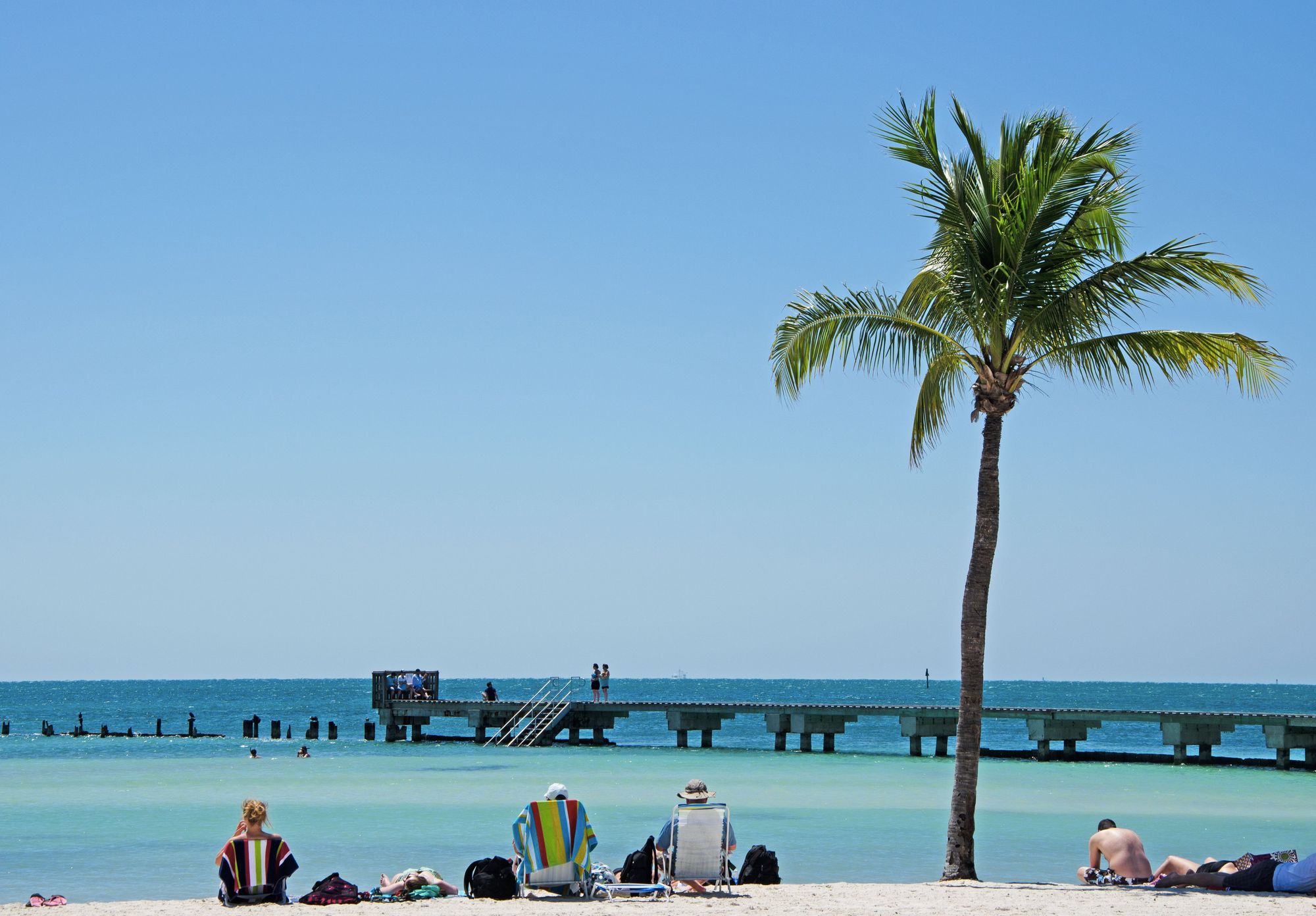 5) Feel The Vibe Of Mallory Square
Lined with attractions, shops, and other venues, Mallory Square is without a doubt the heart and soul of Key West. This urban square is situated on the northern end of the famous Duval Street. Depending on the season, street performers may entertain crowds at Mallory Square. Musicians, magicians, acrobats, and other entertainers flock to the square during the peak seasons.
When visiting Key West with children in the summer, you'll have plenty of dining options in this district. From Cuban sandwiches and tacos to old-fashioned hamburgers and hot dogs, the square offers lots of food options for any budget and taste. You'll also find delicious Key Lime pie in this vibrant downtown Key West neighborhood.
The iconic conch train tour also connects Mallory Square with other popular points on the island. Kids will love the short open-air ride on the yellow and red train cars. Additionally, the square is surrounded by boutiques and other retailers with huge selections of essentials for a fun vacation on the island.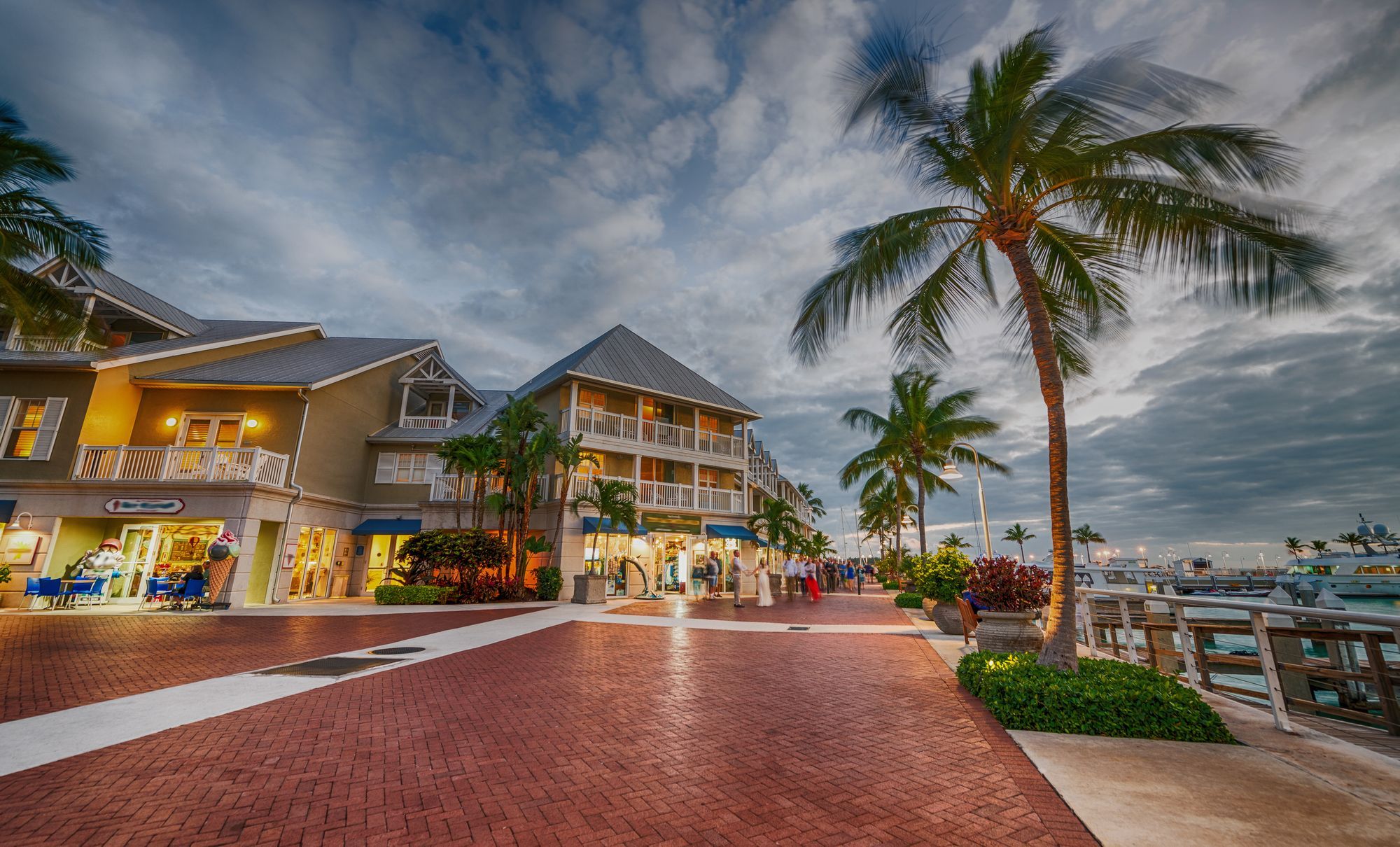 6) Browse The Mel Fisher Maritime Museum
As the name implies, this museum in Key West pays tribute to the area's rich maritime history. You'll find some of the oldest remains of shipwrecks in Key West at the specialty museum.
Some of the venue's most precious treasures date to the 17th century. Remains of a slave ship from the 19th century are also installed at this unique attraction in the downtown district.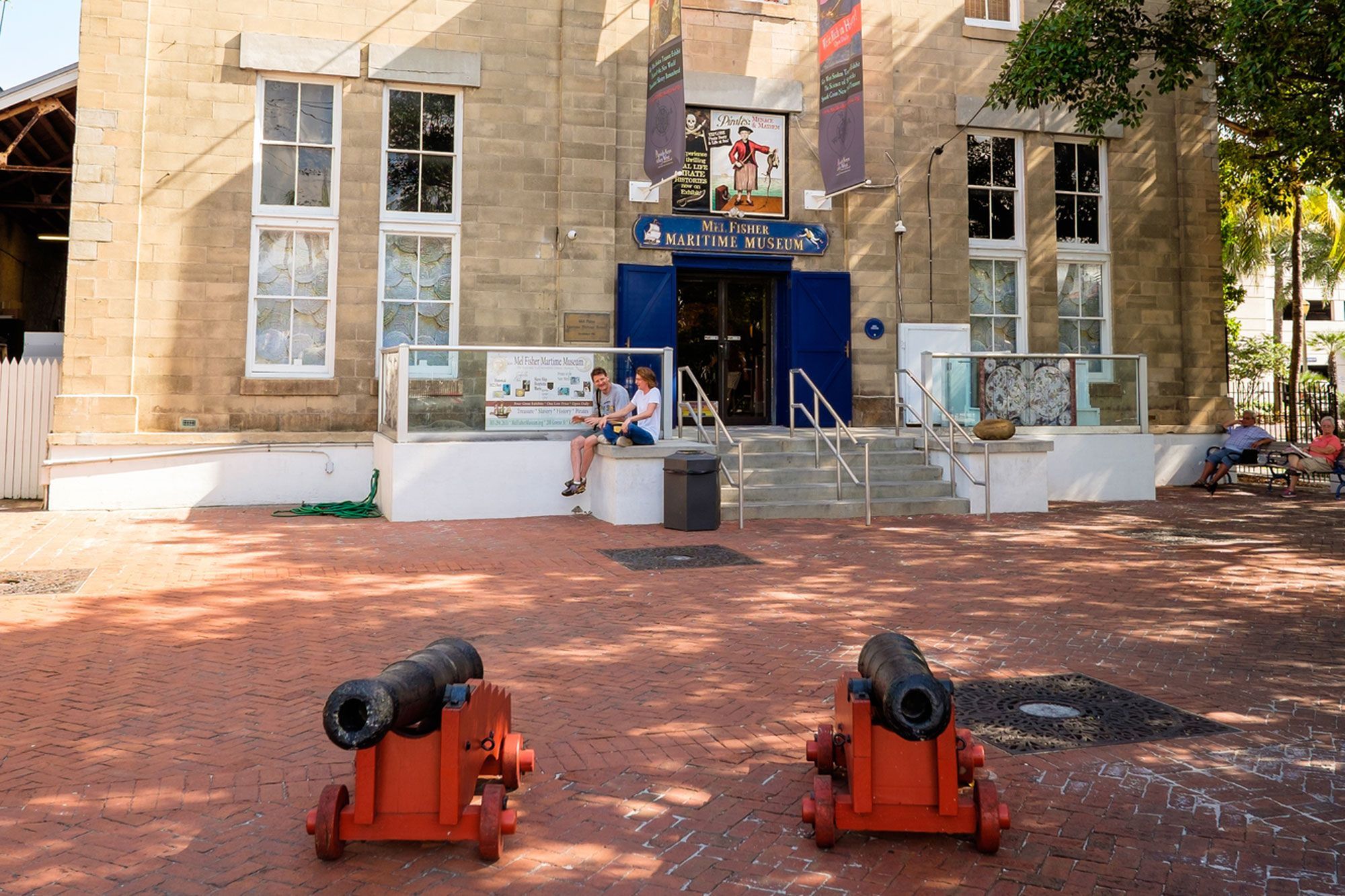 7) Honor Heroes At The USCGC Ingham Maritime Museum
Docked at the Truman Waterfront Park on the west end of Key West, the USCGC Ingham Maritime Museum honors some of America's greatest heroes. The museum includes an original Treasury-class vessel that was used by the United States Coast Guard for more than five decades.
Children should get a close look at the navigational instruments and other vintage equipment on board this historic vessel. On a hot summer day, kids can also cool off and play at the splash pad near this maritime museum.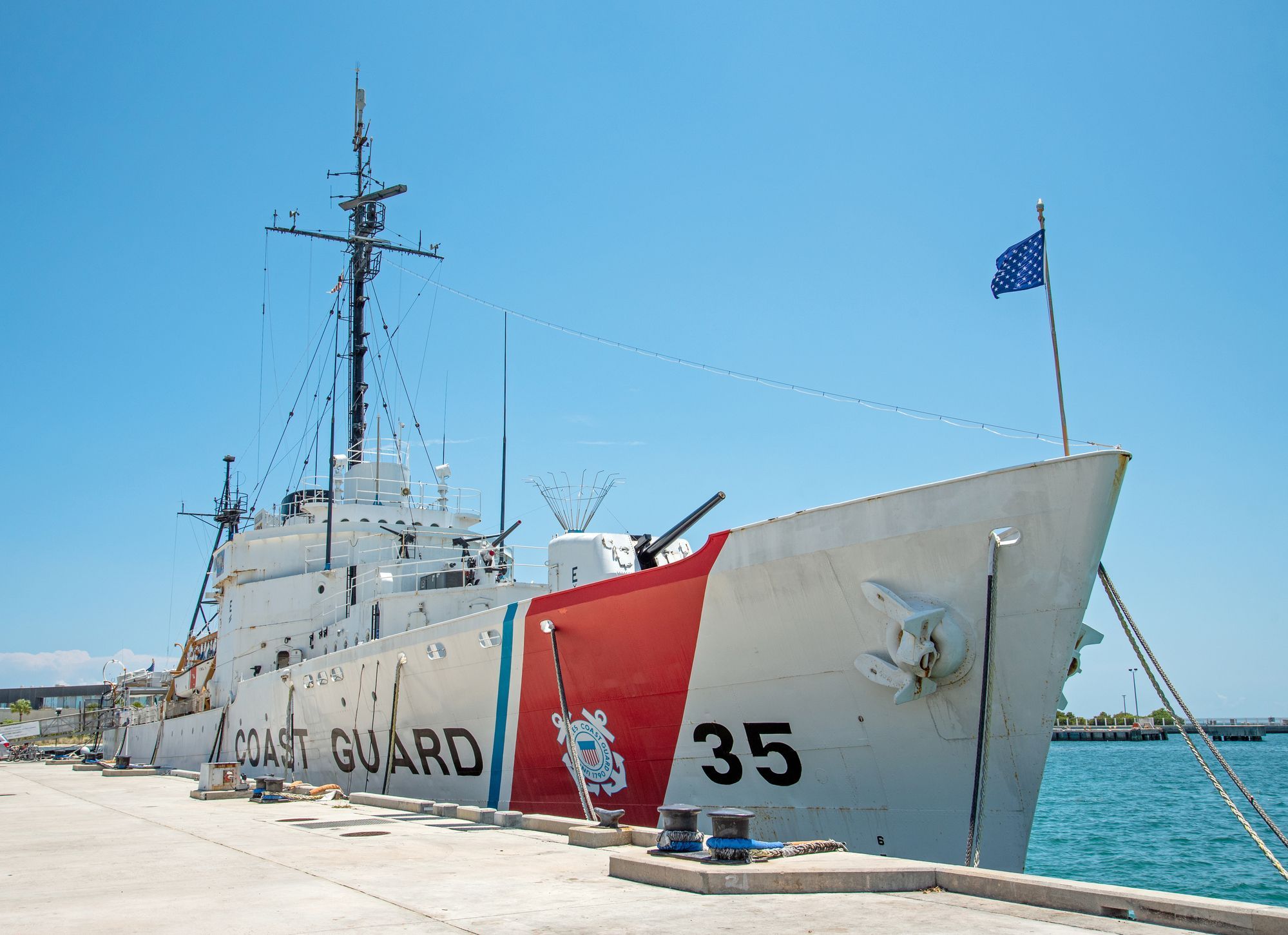 8) Admire Wildlife At The Key West Butterfly And Nature Conservatory
When you explore Key West with kids, you should admire nature and animals. The Key West Butterfly and Nature Conservatory offers some of the most fun things to do in Key West with kids. Here are some quick highlights of this attraction:
Located on Duval Street

Conservatory with dozens of butterfly species

Tropical plants

Exotic birds and other small animals

Gift shop selling butterfly-themed items

9) Hike Fort Zachary Taylor Historic State Park
As a large outdoor space, Fort Zachary Taylor Historic State Park is a great destination for visiting Key West with kids. This waterfront park is conveniently located just blocks away from hotels and rental homes in the heart of Key West.
You'll see the Key West lighthouse as you approach the state park. Here's a quick overview of this waterfront Key West park:
Historic Civil War Fort with original structures and artifacts

Scenic views of the ocean

Surrounded by a moat

Public beach with trails

10) Watch A Beautiful Sunset
Key West is officially home to the southernmost point in the continental United States of America. The famous Southernmost Point buoy offers some of the best views of the sunset over Key West.
You'll also find a bunch of bars and restaurants that offer great food with beautiful views of the sunset on the north end of Key West.
When taking a vacation in Key West with kids, you should end your evenings with the famous Sunset Celebration at Mallory Square.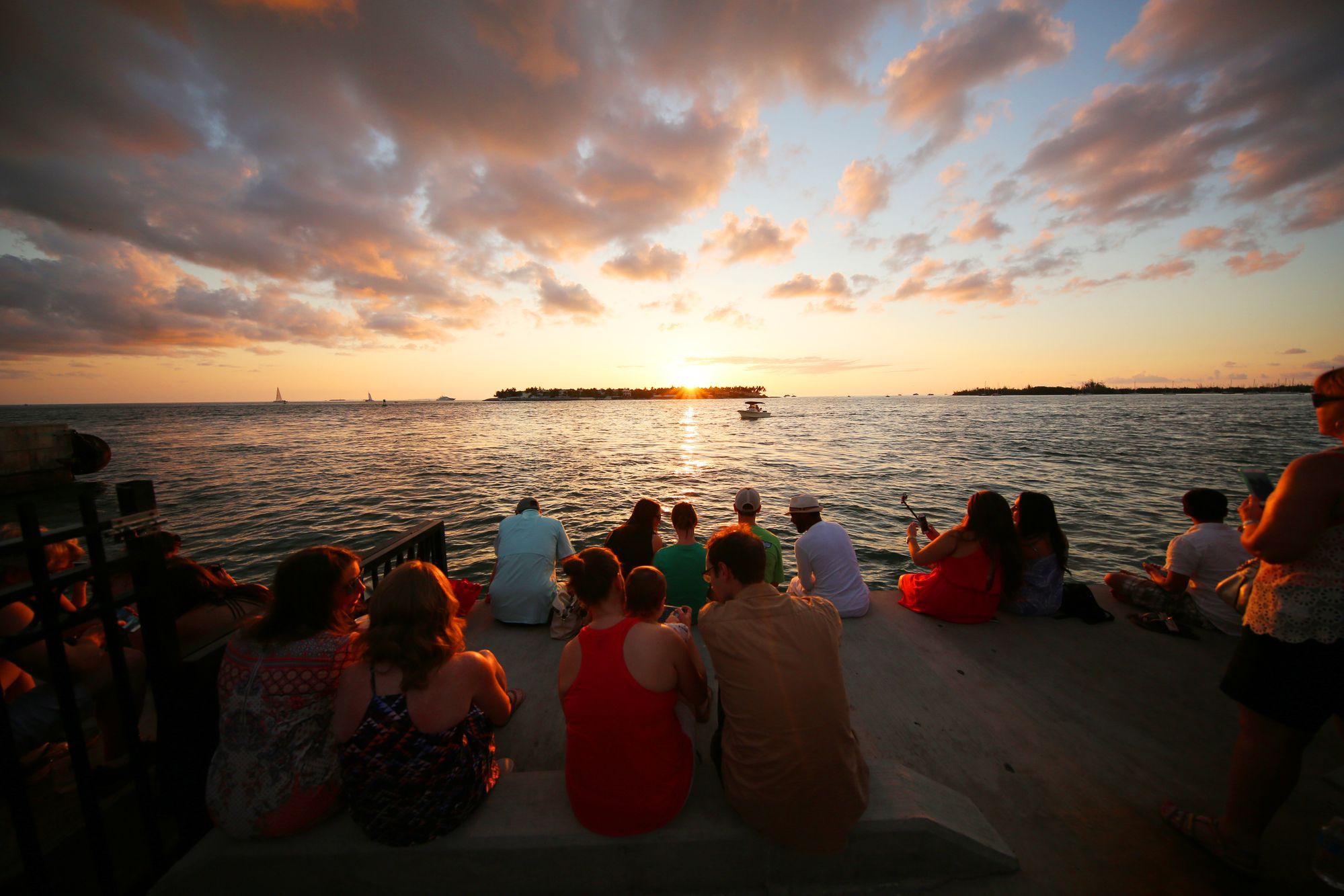 11) Take The Key West Sandbar Tours
Key West is an awesome destination for a family vacation. From water sports and beaches to unique museums and historic sites, the island offers plenty of amazing sightseeing opportunities for people of all ages. If you're looking for things to do with kids in Key West, consider taking the Key West Sandbar Tours.
We offer private boat tours around Key West and the surrounding areas. You and your family will enjoy scenic views of the island and turquoise water. Some of our popular excursions include the Hopping Sandbars In Key West and Key West Sunset Cruise.
Take your entire family for a memorable boat trip in Key West!